The winners of Fast Company's 2021 World Changing Ideas Awards were announced today, honoring the businesses, policies, projects, and concepts that are actively engaged and deeply committed to pursuing innovation when it comes to solving health and climate crises, social injustice, or economic inequality.
UBCO was awarded finalist for the best world changing idea overall in the Asia-Pacific region.
Now in its fifth year, the World Changing Ideas Awards showcase 33 winners, and 400 finalists from more than 4,000 entries from around the world across transportation, education, food, politics, technology, and more.
If you're keen to find out why the UBCO 2X2 is world changing, here's an except from our entry.
Why does the UBCO 2X2 deserve a World Changing Idea Award?
The UBCO 2X2 is an electric utility bike, designed and built tough for rural and urban applications.
Lightweight, intelligent, quiet, and with zero emissions during use, the versatile 2X2 is safe and easy to ride, on and off road. It was the world's first production two-wheel-drive electric motorcycle and the 2021 range builds that legacy. The ingenuity of utilizing sealed hub motors means no complex clutch, intimidating drive train or greasy chain, and very low maintenance.
From hill country farming in New Zealand to delivering pizzas for Domino's, this rugged all-wheel-drive two-wheeler stands out in the lightweight electric vehicle category. Utilising technology to provide functional solutions for a wide array of customers and expressing a clear design vernacular across the platform; we call it utilitarian mixed with sophistication.
The UBCO 2X2 is world changing because it's not just a bike but an intelligent platform, including options for portable power, fleet management, and vehicle subscription. All-terrain, all-utility, and all-performance, our 2X2s are reducing emissions daily, for work or play, on or off road.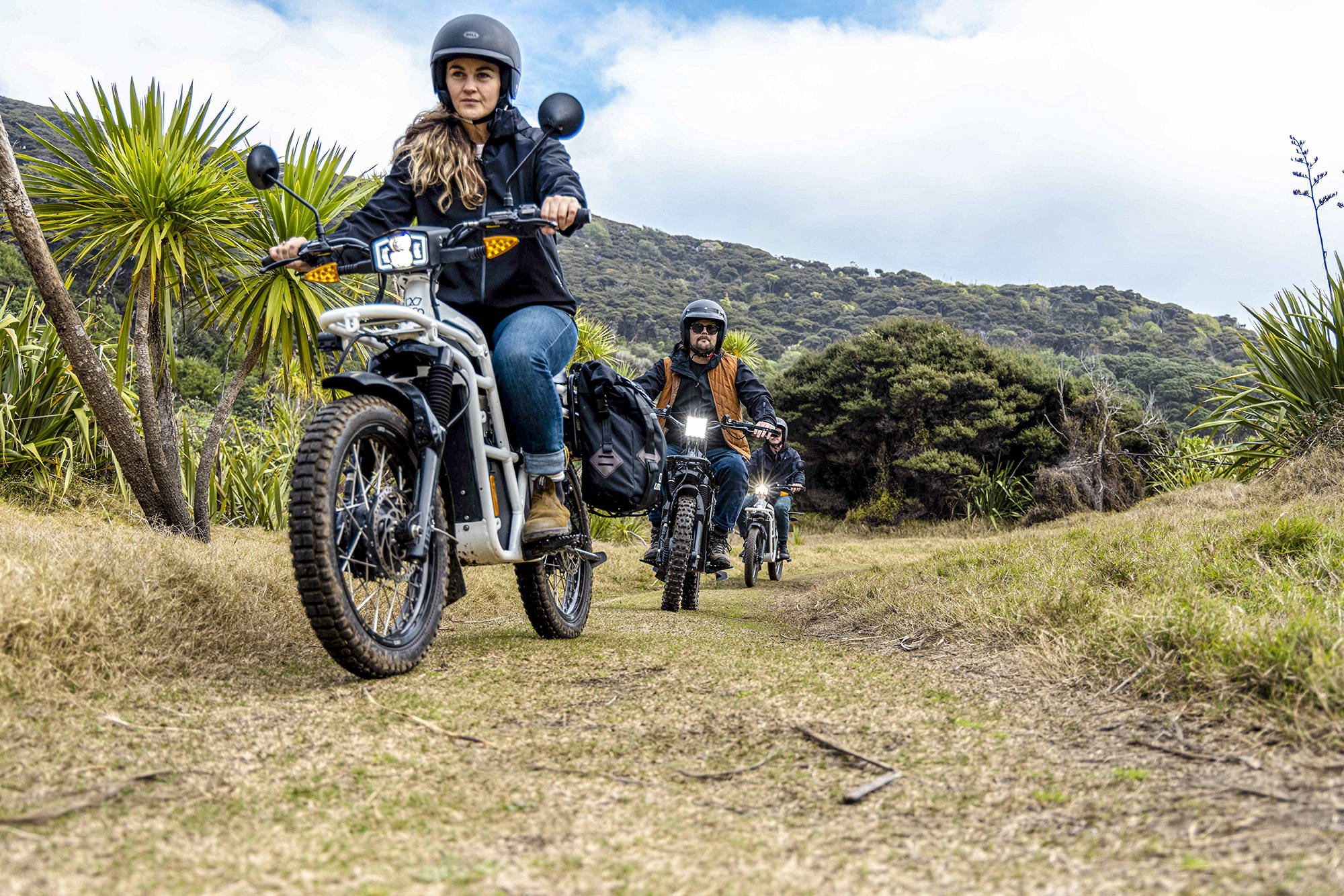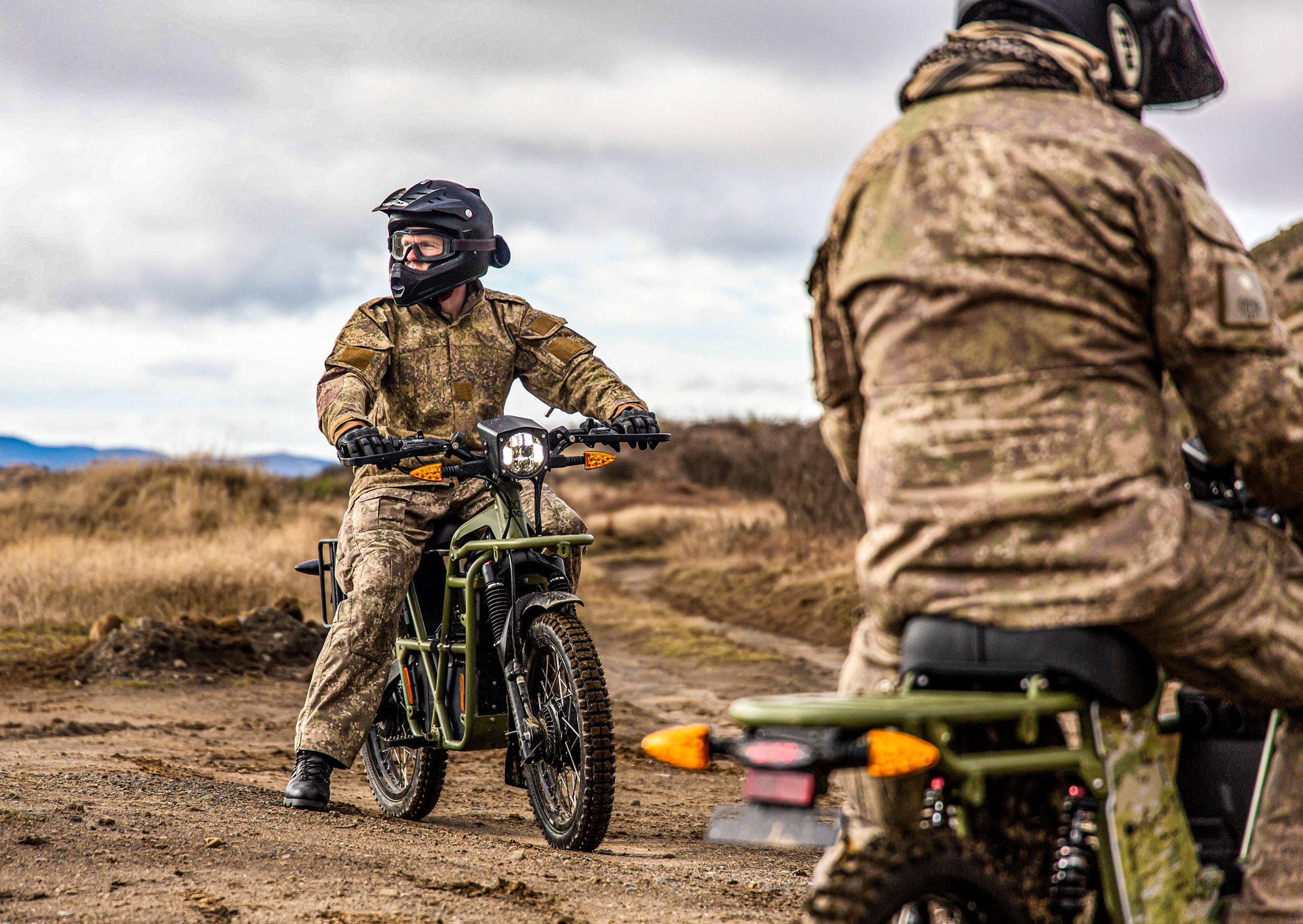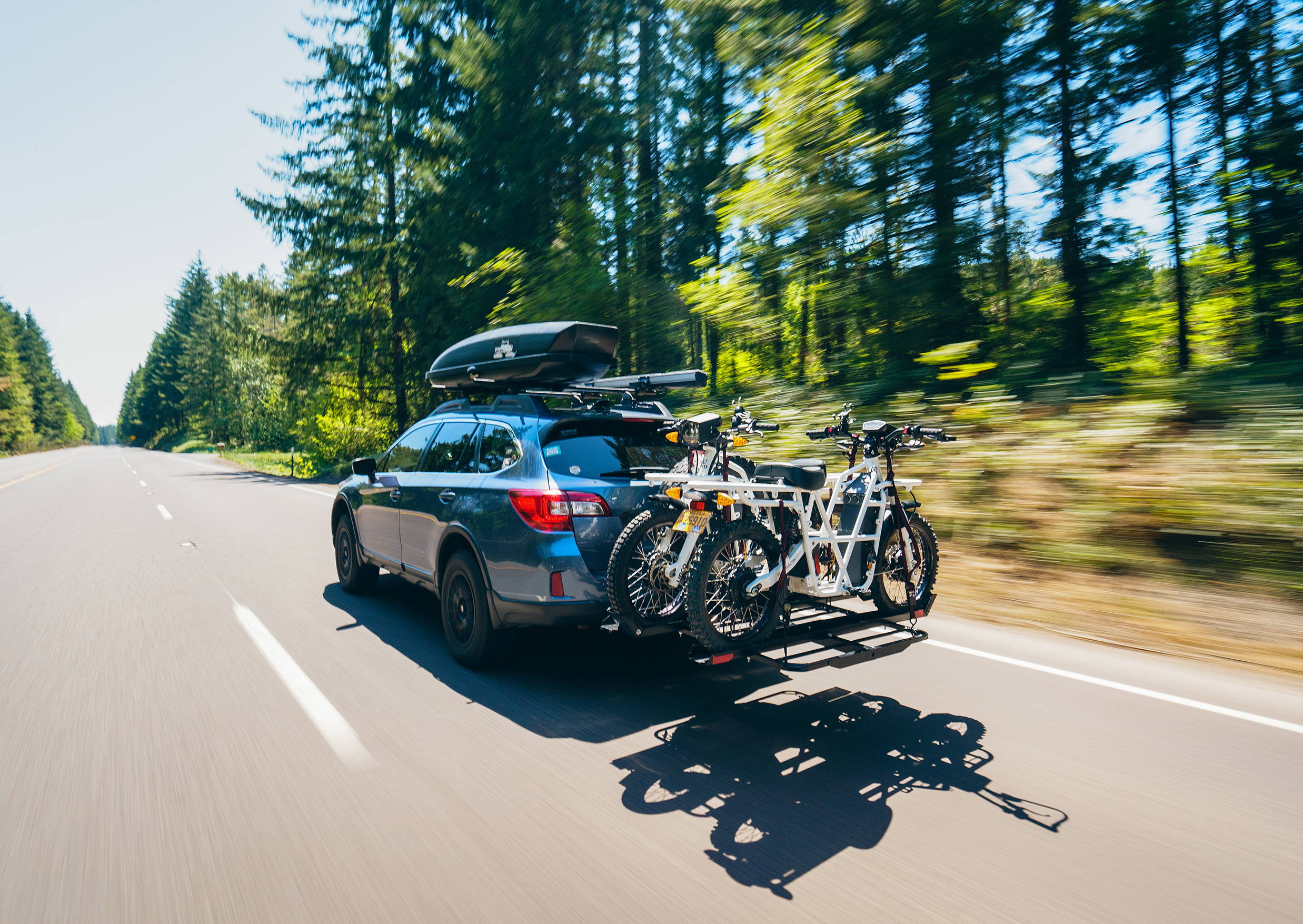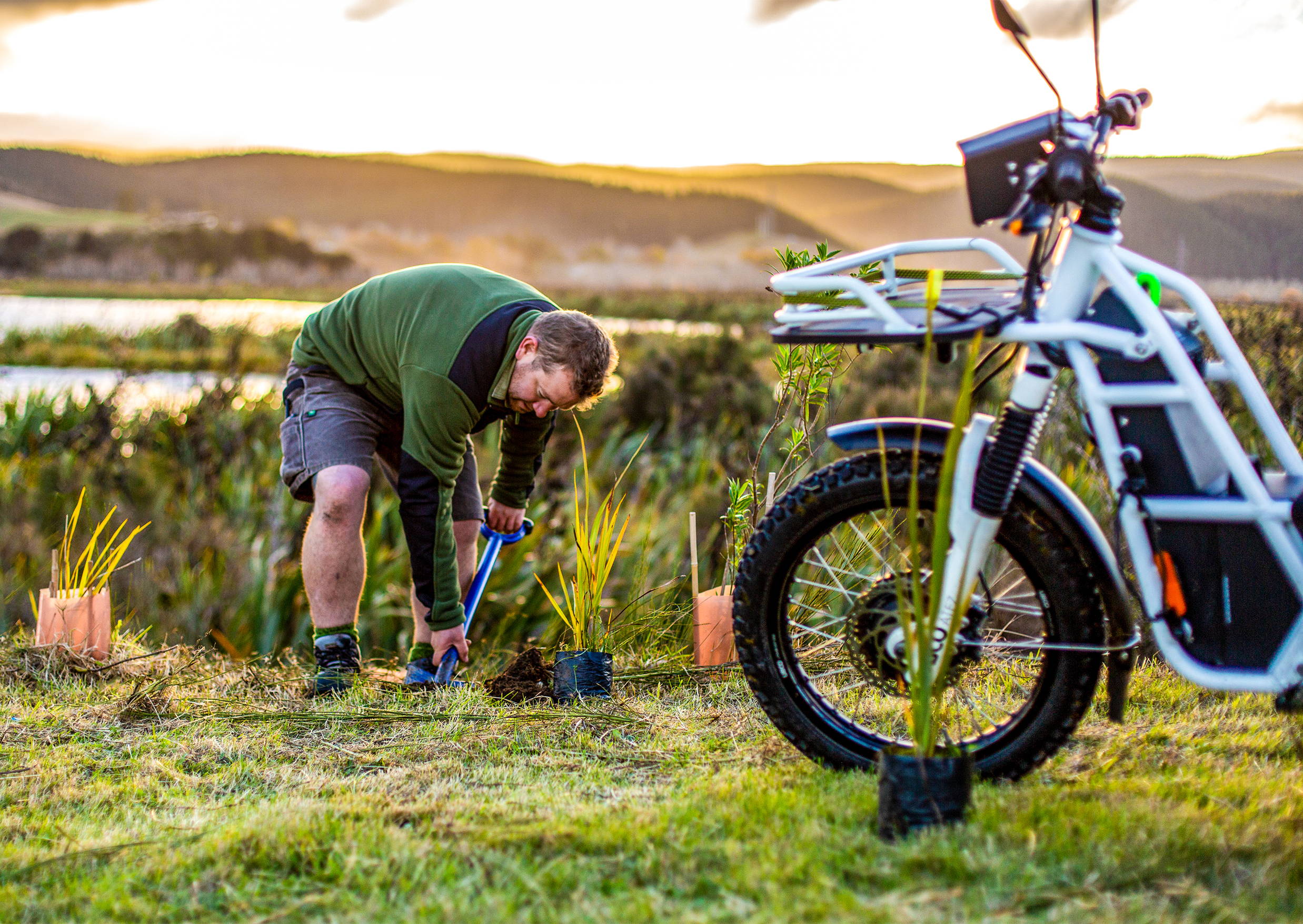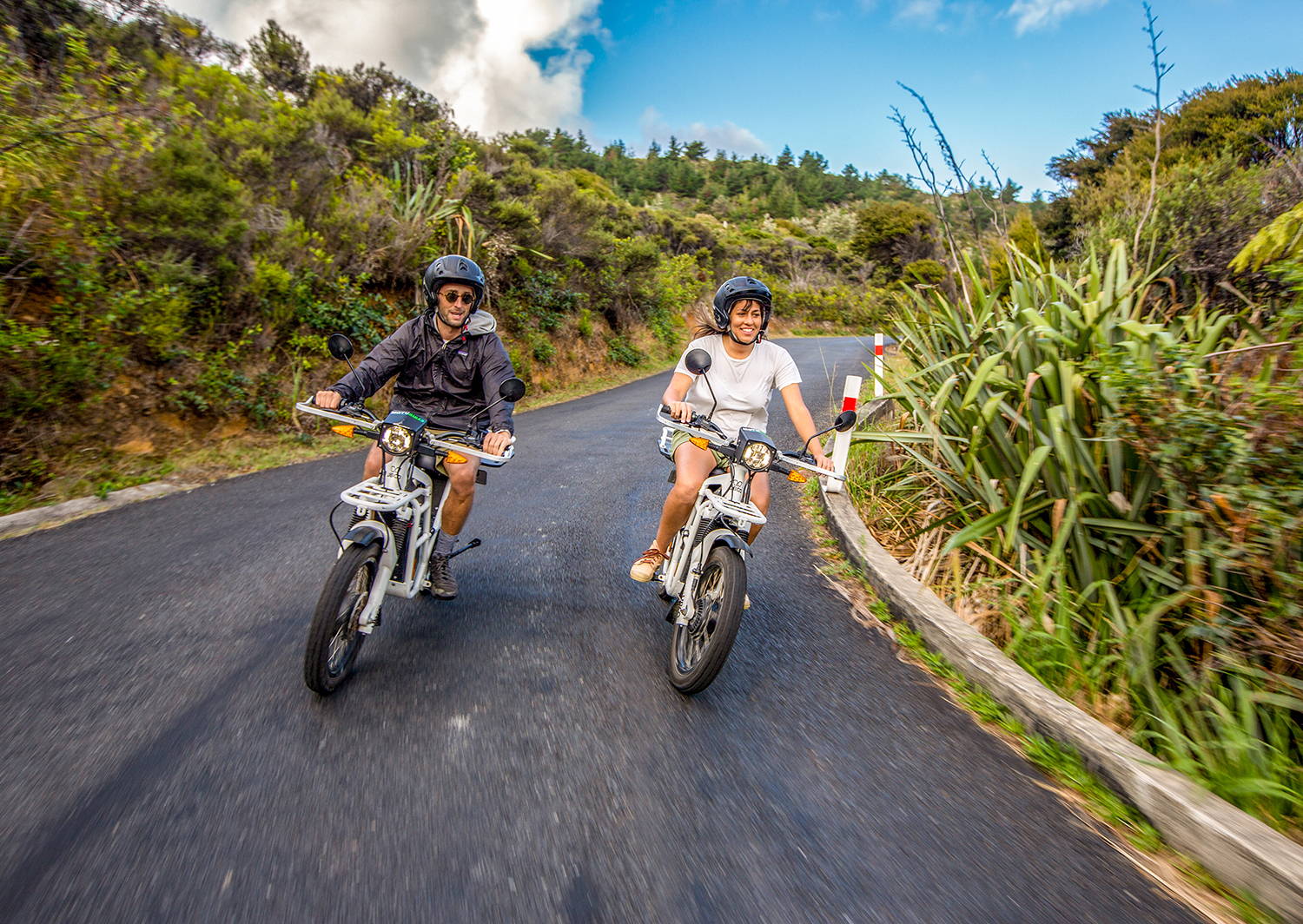 Intelligent platform
The UBCO 2X2 includes a vertically integrated technology stack of hardware and electronics, firmware, software, and cloud infrastructure. This provides the rider with personalized control over the bike's performance via the UBCO App. It also provides businesses with full fleet management technology that enables vehicle tracking and control. Giving the product not just added value for a consumer but facilitating a burgeoning fleet market with customers in food delivery, postal, and agriculture.
It is also the enabler for UBCO's innovative subscription model. Customers pay a monthly subscription for the bike while UBCO retains ownership and responsibility for the product, including its end of life. Subscription provides significant savings for corporate fleet and individual customers, making the proposition accessible and scalable. It is also very convenient, with servicing and product stewardship included. For UBCO it means we control the re-use and recycling of our products, eliminating as much waste as possible.
The sustainable option
The UBCO 2X2 treads lightly to help change the world. Delivering 80% less CO2 emissions than petrol vehicles during life, and 60% less CO2 over the whole vehicle lifecycle. It removes all particulate emissions during use, with 50% less photochemical oxidation (smog), and 40% less cumulative energy demand (based on New Zealand's energy profile).
The iconic UBCO 2X2 design is durable and cyclical. Keyless ignition, a ruggedized frame and components, IP66 rated power supply, and no open ports reduce opportunities for water ingress and corrosion. Our focus on design for minimal parts/materials and for disassembly, alongside product stewardship, enables us to manage the products' end of life.
All-utility and all-terrain performance
Versatile, tough, and reliable the UBCO 2X2 won't let you down. It's super easy to ride thanks to the lightweight and strong frame and overall low centre of gravity. Attach and carry anything you need and go anywhere you want on your 2X2. You can even throw it on the back of your car for easy transport.