Tauranga based electric vehicle company UBCO is aiming to raise $25m this year to fund their global expansion.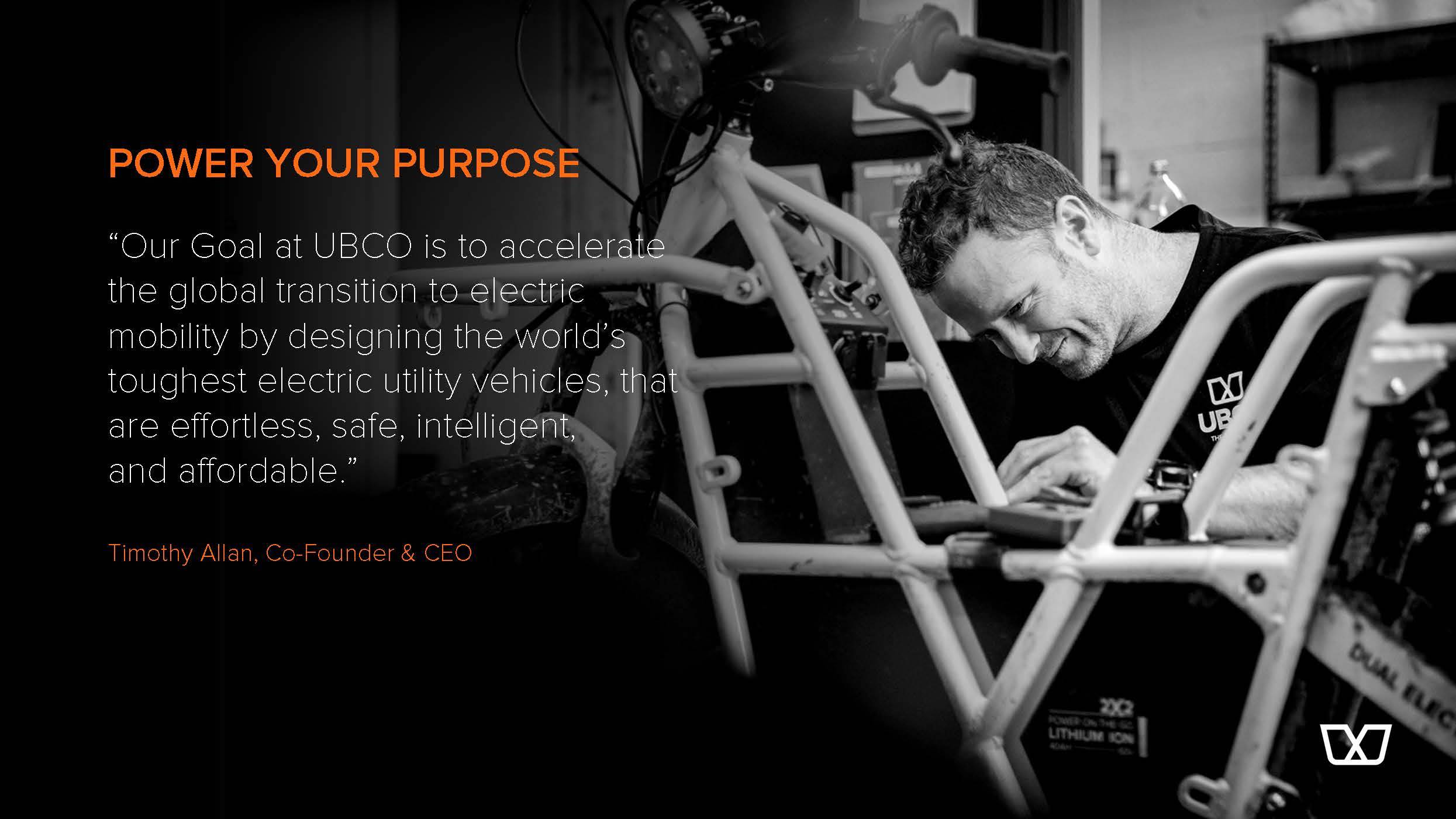 Since it was established in 2015, UBCO has evolved into a digitally connected EV platform including on and off-road transport, portable power, accessories, and cloud-based software. UBCO provides a complete solution, from an individual user to enterprise customers across a wide range of applications.
UBCO has established an international presence with distribution channels in three key geographies: Australasia, the United States and Europe. Each distributor sells to a network of UBCO-approved dealers, alongside UBCO's direct to customer (D2C) online channel through their website.
Global demand for electric transport is booming. UBCO CEO Timothy Allan says "The expected global uptake of EV's is forecast to grow tenfold in the next ten years. With a strong trend away for combustion vehicles in all sectors , UBCO is uniquely positioned".
COVID-19 hasn't slowed UBCO down. In fact, it accelerated UBCO's drive to go 100% digital across sales, training, service and customer support, realising significant efficiencies internally, and an enhanced experience for customers.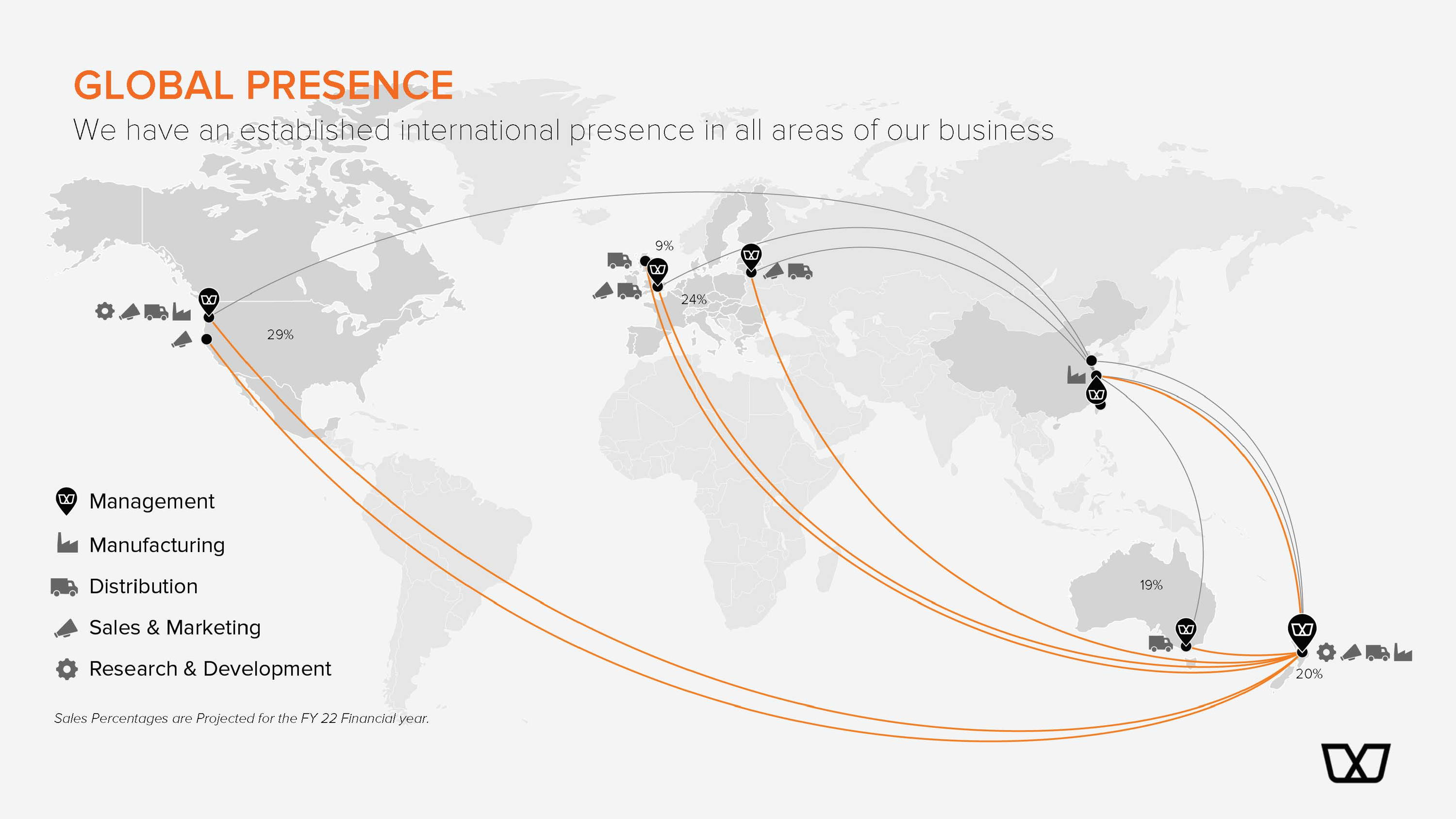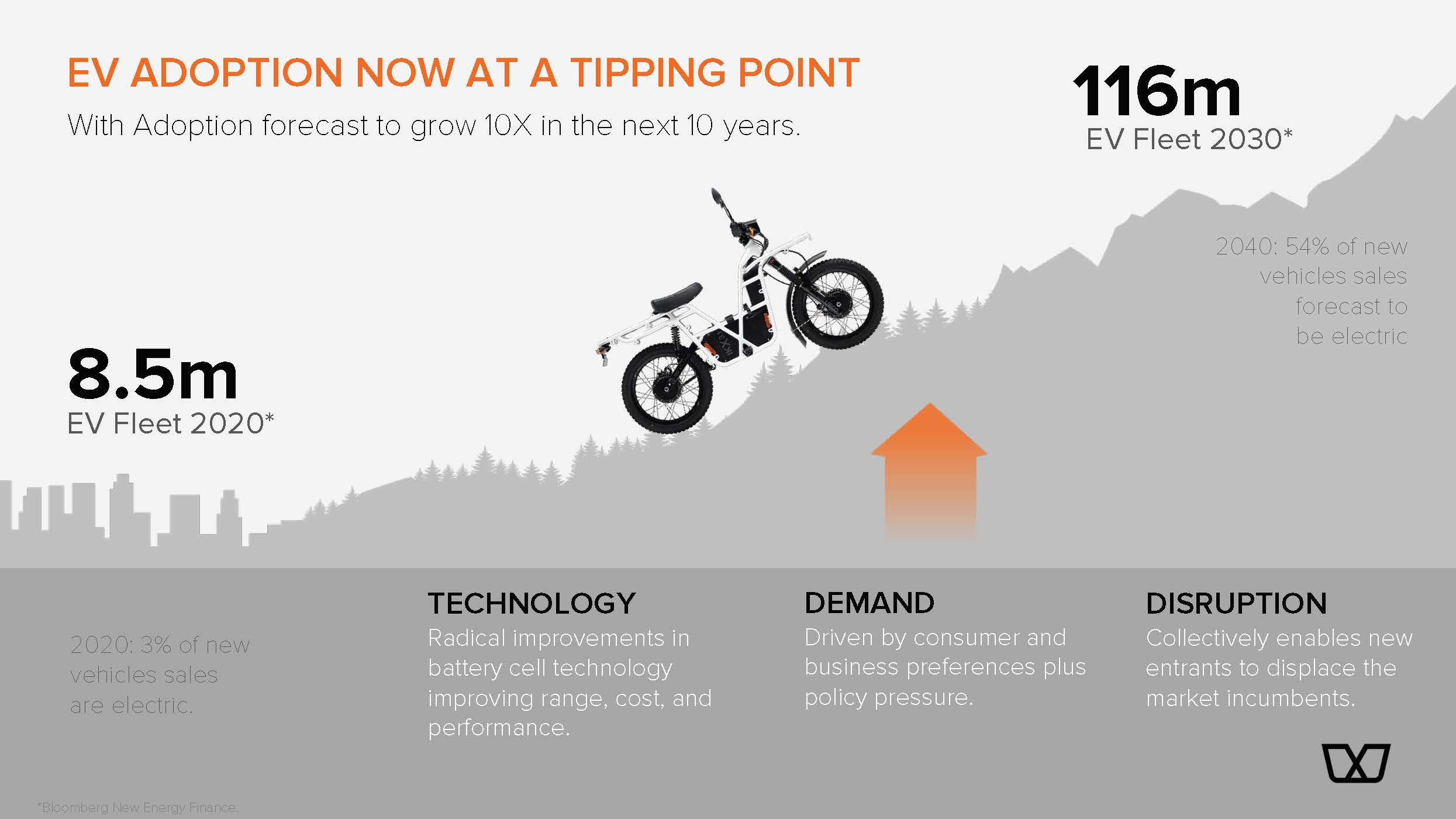 It also accelerated the underlying expansion of delivery fleets in all of key markets. During 2020, UBCO established a fleet subscription based model with a key customer and are now rolling this out globally. Enterprise fleet applications range across agriculture, freight, delivery and last mile, tourism, conservation and defence. One of these opportunities alone represents more bikes than double the entire sales history of UBCO.
To execute on the opportunity UBCO have:
Launched the 5th generation 2X2, with telemetry connectivity;
Launched UBCLOUD, the intelligent platform for fleet management;
Appointed Executive leadership in London, Seattle and San Francisco;
Adopted a subscription business model generating strong margins;
Secured a Tier 1 bank facility for enterprise fleet financing;
Qualified a pipeline of enterprise fleet opportunities with a clear pathway to over $100M ARR.
The global Electric motorcycles and scooters market was valued at $30 billion in 2019 and is estimated to grow at a CAGR of over 4% between 2020 and 2026.
UBCO's bottom up total addressable market is valued at over NZ$7 billion of potential vehicle subscriptions. This is based on existing sales pipeline and enterprise interest for fleets across food delivery, postal services, last mile and agriculture. There are two clear types of customers, end-users (individuals) and business customers (fleet) who are drawn from varied application areas.
UBCO's driving point of difference is the intelligent EV platform which gets smarter with each kilometre travelled. With a significant lead on competitors, UBCO is looking to raise capital in order to expand sales and customer success capability to accelerate the deployment of large fleet deals; shorten production lead times; and increase production frequency and volumes.
UBCO is seeking to raise $5M from wholesale investors via a Convertible Note which is linked to a $20M Series B raise. The convertible note will convert at a 25% discount to a Series B raise and will pay 10% interest. View the Offer Preview here.