UBCO announces $10m USD investment to fuel global growth.
Led by Seven Peak Ventures, Nuance Capital and TPK Holdings to help scale the utility electric vehicle globally.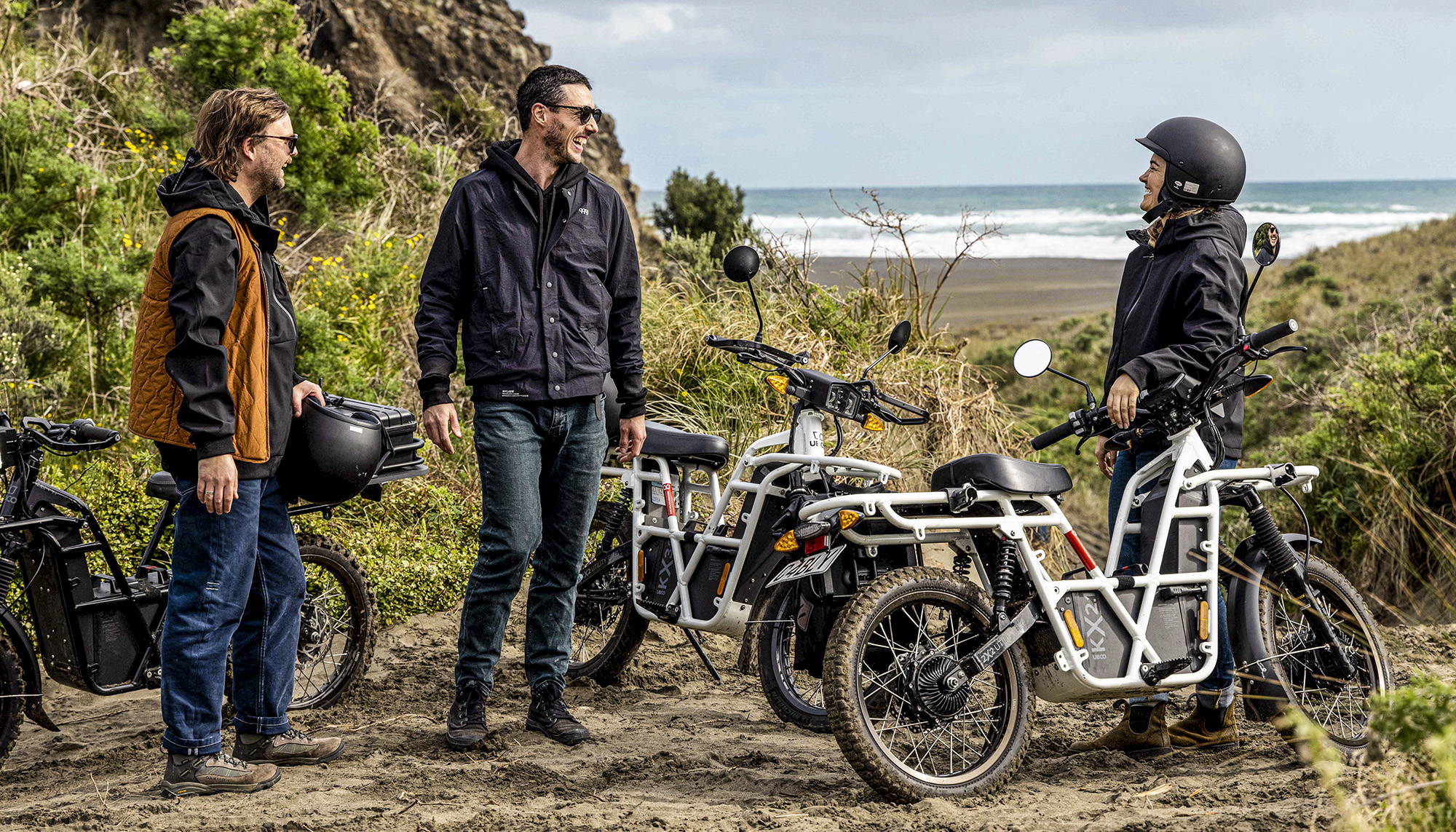 The global leader in utility electric vehicles, UBCO, has raised $10m USD by bringing on board investors Seven Peak Ventures, Nuance Capital, global technology powerhouse TPK Holdings, and strengthening investments from existing venture investors GD1, and wholesale investment partners Snowball Effect and Enterprise Angels. This $10m USD funding comes off the back of a strong year for UBCO, including expansion across new and existing markets and the introduction of its subscription service. UBCO will use the funding to grow and resource their global team and to fast-track R&D and market development.
Timothy Allan, co-founder and CEO says: "We've reached a landmark point in our growth journey and are particularly excited about what these strategic global investors bring to the table during this phase for our business – technology leadership, production expertise, and international connections. We're thrilled to continue rapidly growing our business globally and the expertise and capability of these new investors will help us achieve our vision." As appetite grows for sustainable transport options, UBCO provides electric utility vehicles that are tough, lightweight, quiet, sustainable, and safe to use. With EV adoption expected to grow over 10 times in the next 10 years, UBCO is proving to be the preferred choice for many applications both on and off the road. Its hero product, the UBCO 2X2, is an all-wheel-drive electric motorbike and is used from agriculture to food delivery and much more. The 2X2 is no ordinary bike – it's an intelligent EV platform that includes vehicle and power systems, telemetry, cloud connectivity, and data analysis. This enables UBCO to disrupt the conventional business model through subscription where instead of buying it outright, businesses and consumers pay a subscription covering the vehicle, battery, and servicing while UBCO retains ownership and stewardship. UBCO predicts this model will increase vehicle lifespan four times and produce 80% less carbon (during use) compared to a combustion vehicle, thus making the vehicles a more sustainable transport option.
Dino Vendetti, Managing Director of Oregon-based venture firm, Seven Peak Ventures is delighted to be part of UBCO's journey as it scales into the US market: "UBCO has responded to a global opportunity as the adoption of EV accelerates and customers demand more sustainable and safe transport options. The US market has huge growth potential across many applications and UBCO will become more relevant than ever. We're looking forward to supporting the team as they grow into a global category leader from NZ".
Founding partner at Nuance Capital, Adrien Gheur, says: "Nuance Capital is focused on empowering Kiwi solutions to help solve global problems designed to improve the planet and the way people live on it. With their successful track record of innovative solutions for sustainable transport, UBCO was an easy choice for our first investment. We are excited to connect them to our global network as we help them scale into new international markets."
Simeon Burnett, founder of crowd equity platform Snowball Effect says: "Tauranga is fast becoming the up-and-coming tech hub of New Zealand, with world-class innovation and technology developments coming out of the region. UBCO is already well on its way in becoming a global leader in the electric vehicle market and we're proud to work alongside this Kiwi success story and give Kiwis the opportunity to invest in UBCO." UBCO was founded in 2015 by Daryl Neal, Anthony Clyde and Timothy Allan, and has scaled rapidly over the past 12 months, already doubling staff numbers in 2021 and expecting to triple the following year. Revenue is forecast to climb from $3 million NZD in 2020 to over $12 million NZD revenue in the next year with an increase in annual recurring revenue through subscriptions. As UBCO looks to expand overseas, the investment will also be used to support recruiting globally. For job opportunities, visit the UBCO careers website.
In the news. More articles about this topic.
Tech Crunch: Electric utility bike startup Ubco raises $10 million to fund its global expansion
The New Zealand Herald: Business Hub: Electric motorbike makers UBCO
Australian Financial Review: Kiwi electric bike maker plans dual ASX/NZX listing
The New Zealand Herald: Electric utility bike startup Ubco raises $10 million to fund its global expansion
National Business Review: Electric utility bike startup Ubco raises $10 million to fund its global expansion
Stuff.co.nz:  Tauranga electric motorcycle manufacturer scores US$10 million investment.