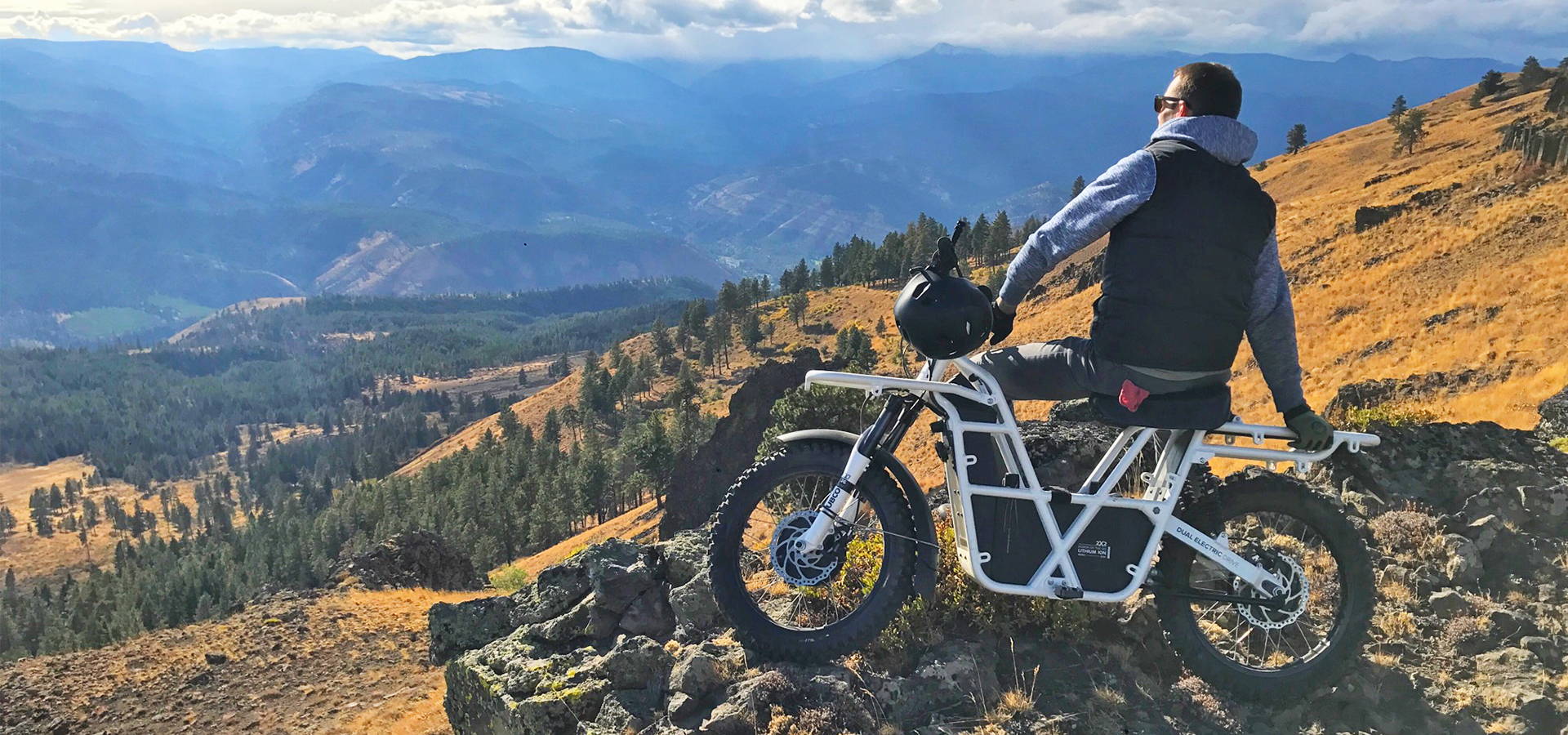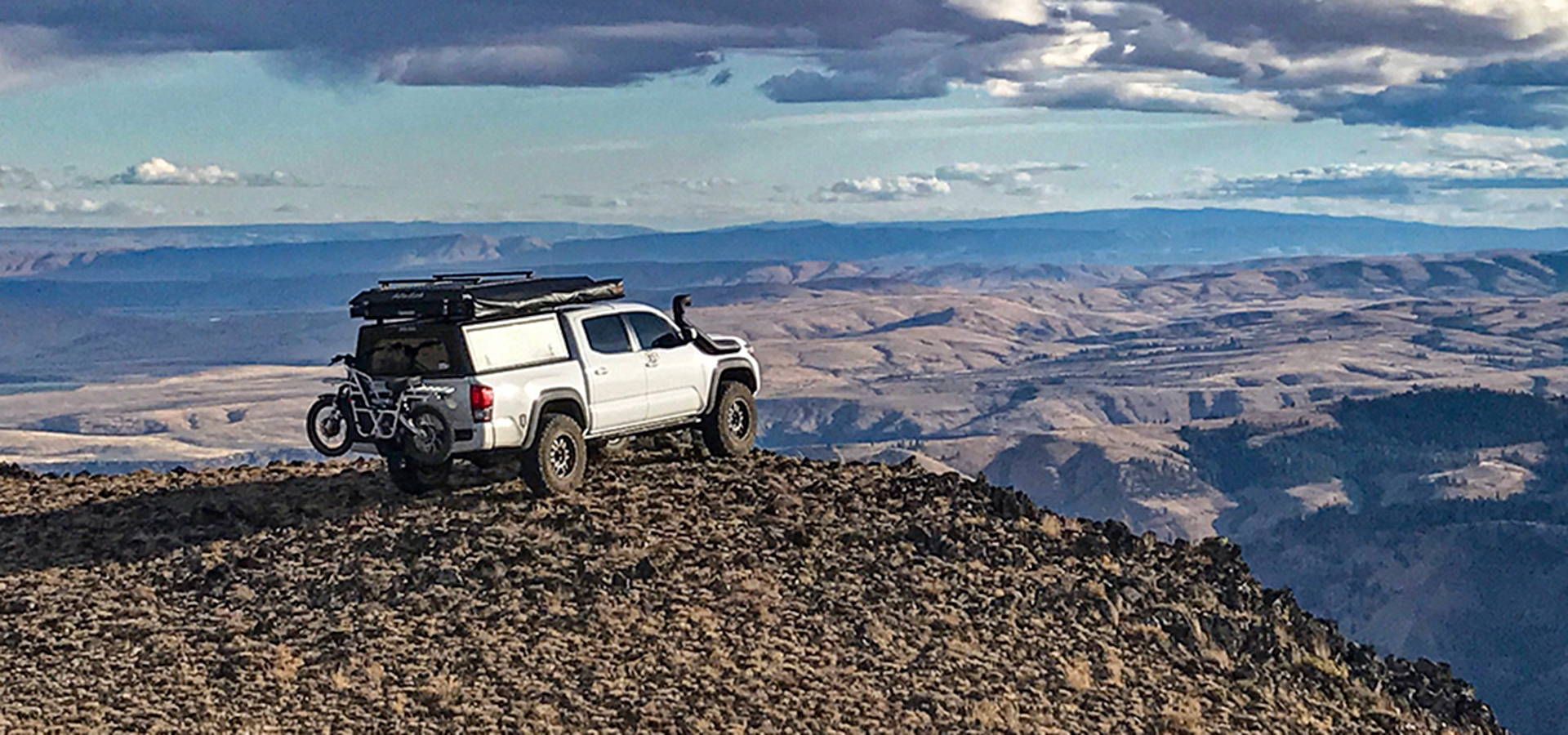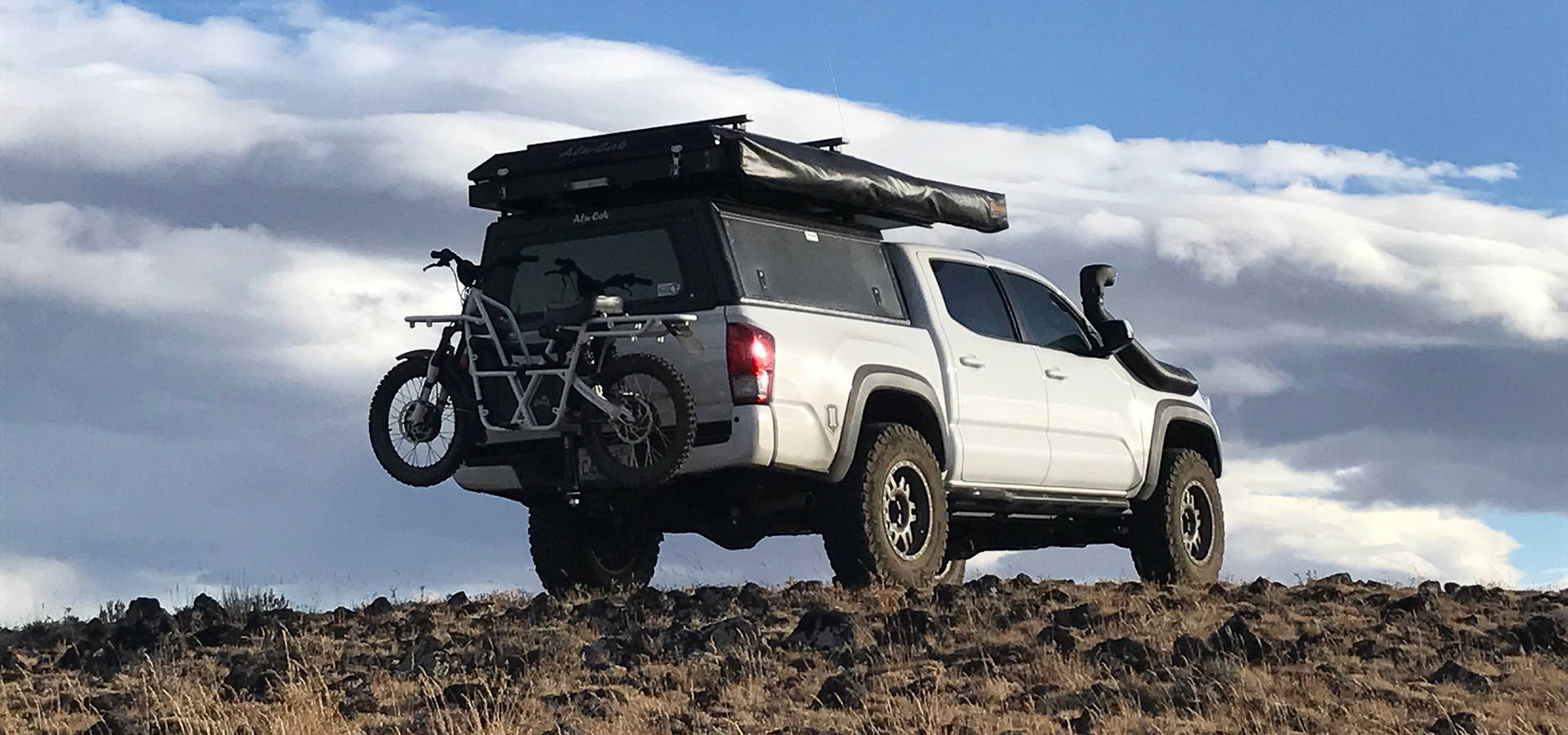 Tom Herzog was born to explore, whether it be a road trip along the coast or a backpacking trip into the mountains.
Hailing from Seattle, WA, Tom grew up with access to a rainforest, desert, alpine wilderness areas, mountains, beaches, and a stretching coastline, and he wanted to experience it all. Taking his passion one step further, Tom set up Adventure Ready,
Seattle's home for uncommon adventure gear, to help others get amongst the adventure. We caught up with their Founder, Tom Herzog, to learn more about Adventure Ready and why he thinks the UBCO 2X2 is right at home in the overland market.
Get ready for adventure
Adventure Ready is Seattle, Washington's home for uncommon adventure gear. They stock anything you could need to start your vehicle-based adventure, whether that's a short camping trip or three months in the mountains. Tom Herzog founded Adventure Ready four years ago, almost haphazardly.
"I had been into camping and trucks for a long time, and I met a manufacturer of a roof-top tent brand and we started talking. I didn't make anything of it at first, then he contacted me a few times again over the next year and a half and asked me to be their West Coast representative in the US. It took a while for me to warm to the idea, but I eventually got a bit burnt out at my job in advertising, so I ordered a bunch of roof top tents from Portugal and started to build."
Tom's passion for exploration and knowledge of the overland market has helped turn Adventure Ready into the brand it is today.
"I enjoy longer trips where I can just explore. I find that the lines between typical off-roading and overlanding are getting a bit blurred and people often struggle to distinguish between the two in the US. Off-roading is more about just hitting the trails, while overlanding is about exploration, the journey, and seeing what's out there – which is what I love to do."
From humble beginnings, Adventure Ready has evolved from selling just roof top tents, to pretty much anything you'd need to outfit a vehicle for off-road adventures and overland use. Whether you're after a new suspension system, bumpers, winches, full electrical systems, wheels, tyres or lighting, they have it, and you'll find it all in their unique showroom in Seattle.
As Tom explains, Adventure Ready is not your traditional retail experience.
"Adventure Ready is much more of a curated experience than a retail store. Along with our shop we have a 2700 square foot showroom with no shelves stocked with products, it exists purely for people to come in and play. We encourage people to explore the space, to touch and feel our products and get to know how they work, they can even take a break on our sofa in front of the fire."
The UBCO addition
Tom recently added the Ubco 2X2 to their showroom floor, and now offers Adventure Ready customers the opportunity to take the 2X2 out for a demo.
"The fact that the Ubco 2X2 is so unique is what initially triggered my decision to get involved. There is nothing else like it out there. You'll find a few electric dirt bikes and motorbikes here in the US, but the 2X2 has that utility factor, is 2-wheel drive and can now go on- and off-road, so it's much more intriguing to me."
"Everyone loves to ride it. It's impossible not to have a gigantic smile on your face after riding it around for a while."
For Tom, the decision to stock a product is not one that's taken lightly.
"I always search for unique items that serve a functional purpose. We don't carry everything and anything, just products that meet a certain standard of quality and utility, and make sense in the adventure market. Most importantly, before I put a product on the shop floor, I have to be able to personally recommend it to my customers and vouch for it."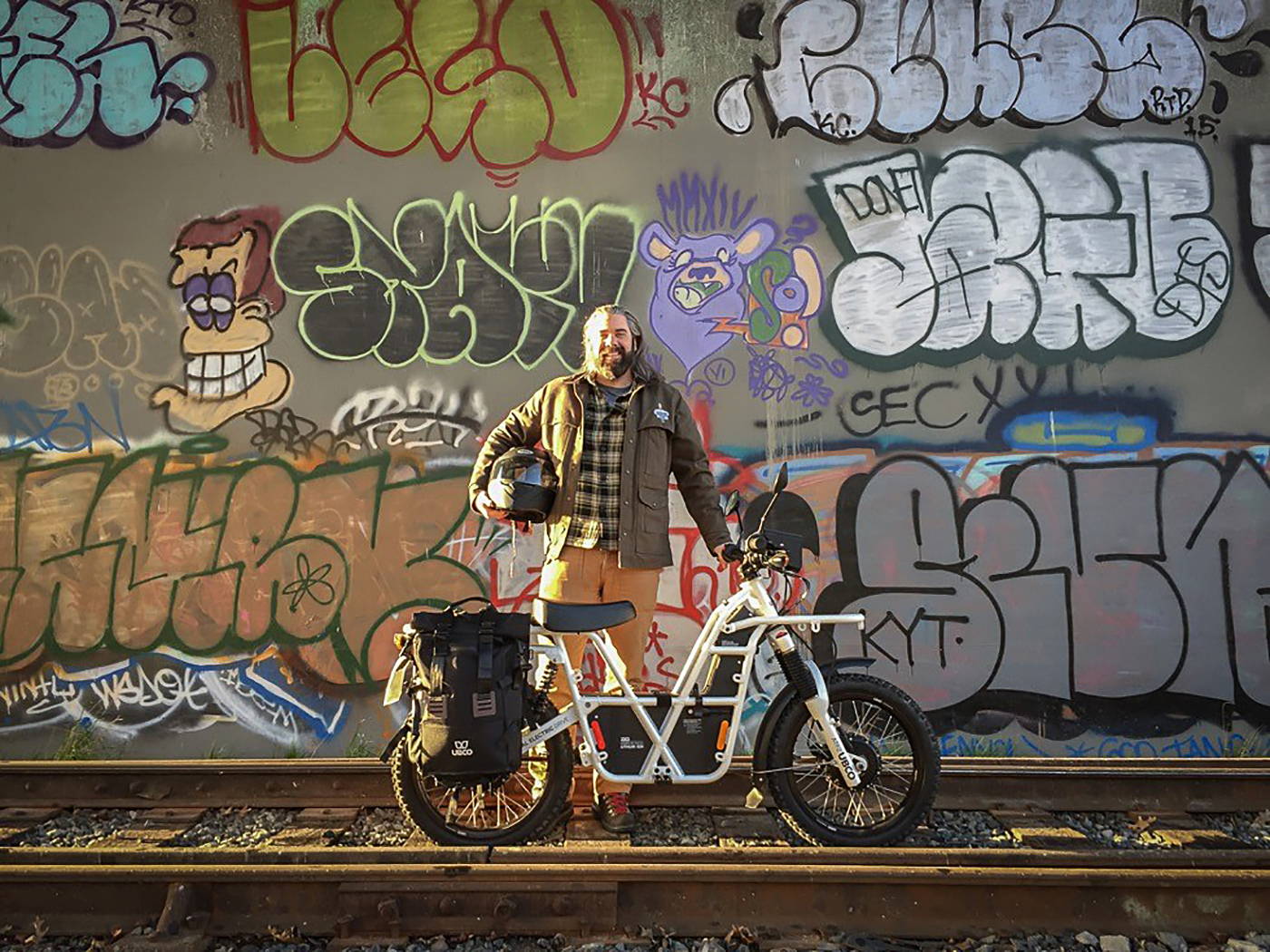 Tom Herzog with his 2018 2X2 and UBCO Pannier Backpack.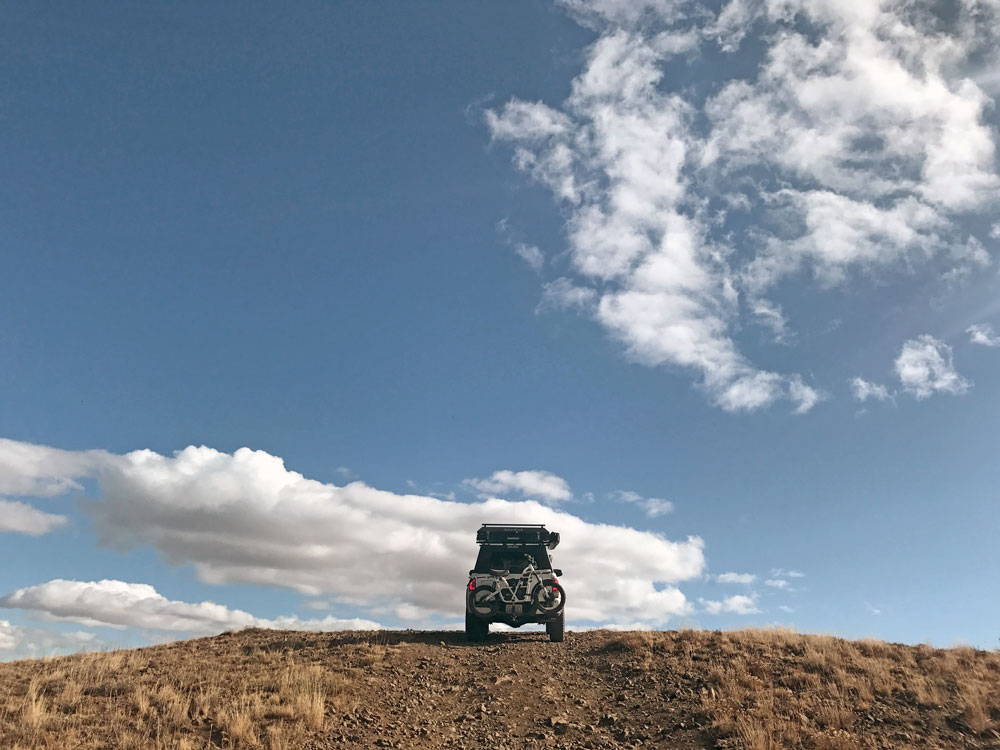 Tom's 2X2 hooked up to his Toyota Tacoma with the UBCO Bike Rack.
Getting Personal
To make sure he was ready to recommend the UBCO 2X2 to his customers, Tom has taken it out on some adventures of his own.
"On one of my recent trips, we loaded the 2X2 on the rack, took it up into the mountains, parked and set up camp and then went exploring on the tracks up in the hills on the 2X2. We have also taken it to on a very remote trip to Oregon where we flew around a desert playa, exploring the valley floor and finding a hot spring to soak in after a long ride."
"Some of the tracks we've taken the 2X2 on have been pretty rugged, but it climbs amazingly, even on loose rocky trails. The two-wheel drive is unique and opens a lot more doors than a traditional bike. On terrain like that a normal motorcycle would either buck you or spin the rear wheel and you'd really have to sit back on it, which is hard to do sometimes, on the 2X2 you can stand up and maintain a good balance of weight over the front and rear wheels, even when you're climbing, it just goes."
"The fact that it's lightweight is a big benefit for me too. A motorcycle of that size will weigh significantly more and make it difficult to get up on to any kind of rack system and tow around. But with these things you don't even need to modify your suspension to hang one off the back of a truck, you just lift it up and go, almost like carrying around a heavier mountain bike."
Having never driven a two-wheel drive bike before, Tom wasn't expecting the Ubco to handle as lightly as it did.
"I had never driven a two-wheel drive bike, and I expected it to kind of steer and operate a little more heavily, and be a little bit less responsive, but it wasn't. I was really surprised at how well it handles, it almost rides like a mountain bike, especially downhill when you're coasting."
Can you talk us through an average day in your life?
I own a company called Adventure Ready – we outfit and build custom vehicles designed to allow others to safely and comfortably adventure into the backcountry. It's a job I love and truly enjoy every day. It allows me to do what I love and help others do the same.
Have you always had a passion for Overlanding?
For as long as I can remember I have loved exploring and experiencing new places. I seek out and cherish new adventures every single day. 
What does overlanding mean to you?
Overlanding is about the ADVENTURE! The journey is the goal and exploring every side road and every off-shoot trail is the best part of any trip. You can never imagine the things you'll see when you choose to adventure and not just travel.
Can you tell us about your favorite adventure?
I love the desert. It may be because I have grown up in the Northwest and the desert areas are different and exciting, but the stark and dramatic beauty of the desert has always drawn me in. Right now I am obsessed with Death Valley. It's one of the most beautiful stark, dramatic, and desolate places I have ever seen. However fish live there. In streams that are 104 degrees Fahrenheit. It's a remarkable place.
Where is the one place in the world where you can't wait to visit?
I am looking forward to exploring the Arctic and Yukon territories of Canada. This has been a long-time dream for me and I hope to do this in the next two years.
How do you decide what adventures you'll take on next?
I don't really make solid travel plans. I only decide on a location I want to reach, when I want to be there by, and let the journey be the guide. If I have plans to meet friends or family or attend an event at a particular location, I plan a loose route and see where the road/trail takes me.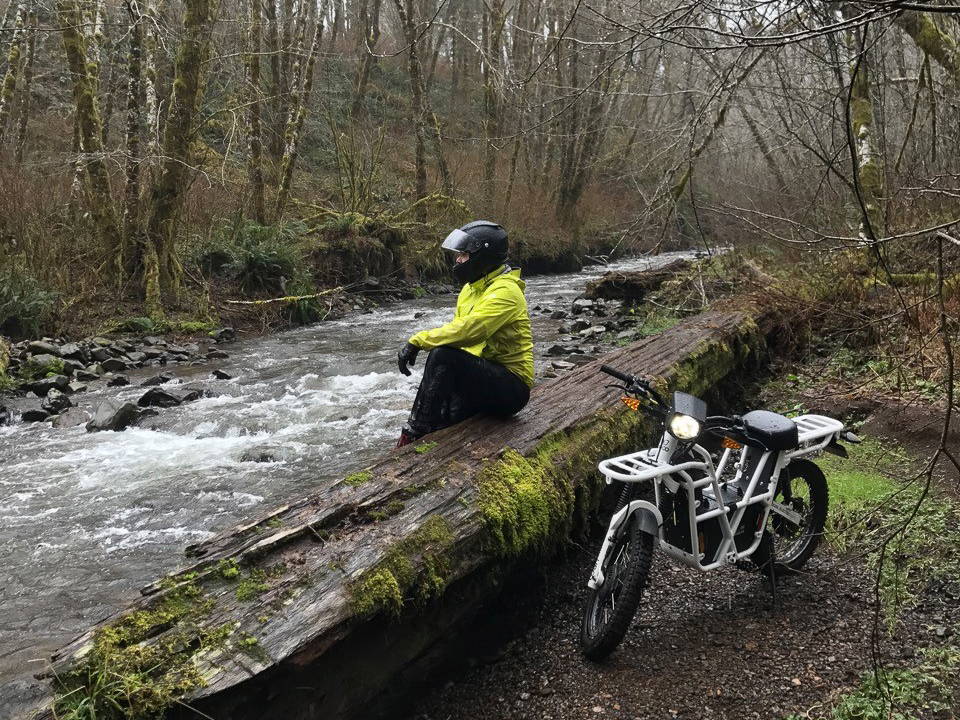 Exploring Tilamook State Forest, the 2X2 is a peaceful ride.
Tell us about your biggest adventure malfunction.
Three years ago I was traveling deep into the backcountry of northern Nevada and while traversing a river, I followed a trail and approached an embankment at a 45-degree angle and felt a very steep and sudden drop. The steering wheel was stripped from my hands instantly and in three feet of rushing water I was moving forward downstream and could not steer my truck. The only choice was to try to get to the opposite side of the river as rapidly as possible to avoid rolling or being swept down the river. I floored the accelerator and closed my eyes. I reached the ground on the other side and made my way safely onto solid ground to find that I had completely broken the steering linkage and had to radio for help. Luckily someone answered and was able to rescue me.
What haven't you accomplished that you aspire to do in your lifetime?
I aspire to leave professional responsibilities behind me and live close to and off of the natural environment. I want to leave the cities and building behind and travel and explore the world.
What do you do when you aren't out exploring?
Working. These are the two things that I do: Work and explore. Oh, and I also like to sample craft breweries… 
What is the one piece of advice you would give to someone starting their overland adventure?
Just go out there and explore! But use an app or some kind of GPS device to record your tracks! It's very easy to get lost but the easiest way to find your way back is tracking your travels with a good GPS device. It can save your life!
What are the three essentials that you take on every trip?
Every trip demands a different set of requirements, however, I never leave behind the three following items (aside from the basic survival necessities of food, water, and shelter):
Wine. Whether it be a fancy bottle or an easily and safely transported box, watching the sunset on a mountain ridge or on a desert plain is perfect with a glass of wine.
Podcasts or Audiobooks. I love music, but nothing helps me pass the time in the driver's seat like a good story. Generally true crime or history, especially World War I.
Snacks!
A big thank you to Tom Herzog for taking the time to chat to us. To learn more about Adventure Ready, click here. Could an UBCO be your next adventure vehicle? Shop now or test ride a 2X2 at your nearest dealer.