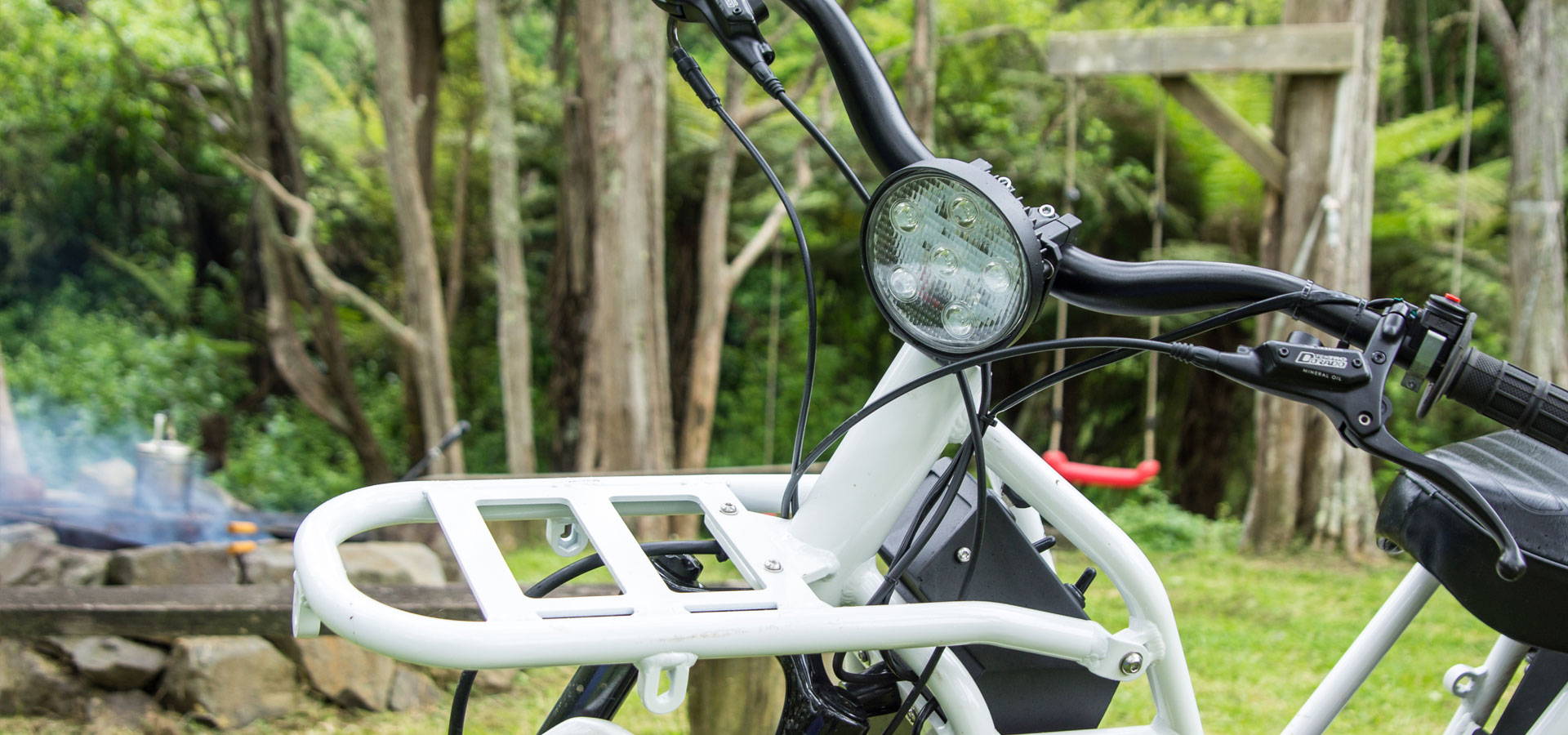 CASE STUDY: RECREATION
In New Zealand, West of Huntly, Virginia and her husband Mal live on a family farm. Some time ago, Virginia discovered a patch of overgrown bush on the farm with a couple of picturesque waterfalls – and it turned out to be the start of something special.
Transforming Paradise
Having always loved New Zealand bush and bird life, Virginia, a part-time chef, decided to invest her spare time into creating a little slice of paradise for family, friends, and herself to enjoy.
A few years back however, the bush reserve on the farm was overgrown with invasive grasses, weeds, gorse and blackberry. Stock had been in periodically, but with a secure fence placed around the reserve, along with many hours of work from Mal and family, a campsite, long drop, fireplace, and even swings for the grandkids were created.
"Before I had my Ubco, I'd walk down to the waterhole to work on clearing the area, but now I can zip down there easily, and take my tools with me. I have a basket I strap to the back of the bike with everything I need: chainsaw, fuel, Blue-Tooth speaker, phone charger. And with the Ubco having a fixed front fender, I can tie my spade to the side of the bike, which is handy."
"I must say the USB charger on the bike is pretty useful too. Being rural, sometimes mobile coverage can drop out, and the batteries can flatten on the phones whilst looking for coverage. So, it's great to have the USB charger for the phone, and also my blue-tooth speaker. When I'm down there I can listen to music and birdsong, to help call in native birds."
To ensure the continued livelihood of the birds in the area, Mal uses the Ubco to set and check traps for stoats, possums, and feral cats.
"After years of hard physical work, Mal feels his aches and pains – and he's not keen on walking too much now, so he finds the bike pretty useful for getting around. He admits, however, occasionally going to change gears, after riding farm bikes for years. Some habits are hard to break."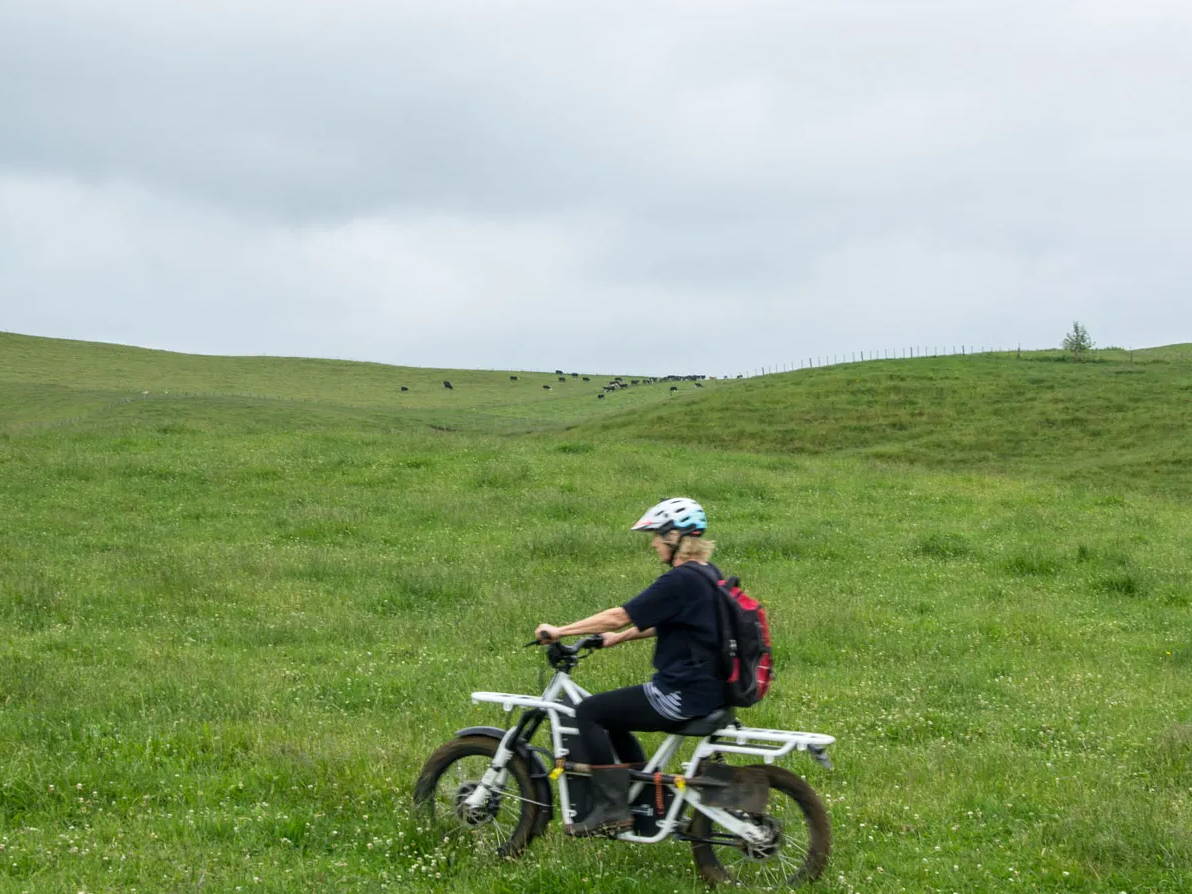 A Family Affair
It's not just Mal that rides, everyone else in the family rides either farm or motocross bikes too – even the grandchildren. They all have a little laugh when 'Nan' appears quietly on the Ubco. According to Virginia, even the cattle seem rather bemused by its quietness.
"As you get older, you can lose a bit of confidence – but for me, it has pushed a couple of age boundaries, and even though I have never ridden motorbikes, I feel right at home on my Ubco."
"When I first saw the Ubco at the Fieldays, I was interested as it was so environmentally friendly. I had thought about getting a farm bike in the past, but being over 60, I'd decided that for me to start riding a farm bike wasn't worth the risk. Especially if I fell off, and I couldn't pick myself or the bike up to check the damage. Ubco demonstrated the lightness of their bike to me, and how I could easily pick it up. That's when I realized I could use this bike in the future, when I'm less physically able."
Virginia's vision is to bring more native bird life into the area, and to continue enjoying the place with a cuppa or a glass of wine, a bite to eat, and some relaxing sounds. And she's pleased to report that the bike has a very bright headlight, for when she can't bring herself to leaving her little slice of paradise until the sun has gone down.