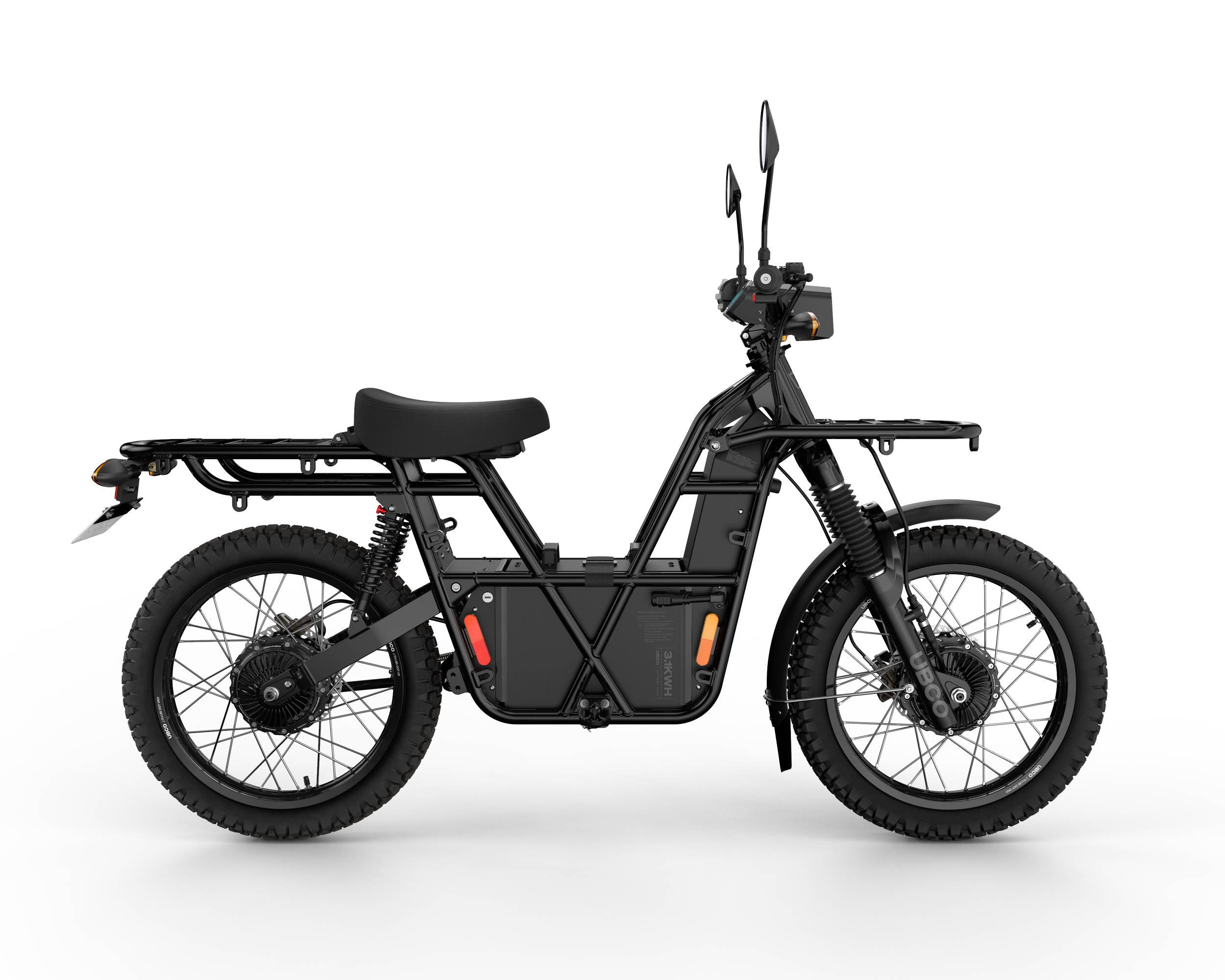 Our 2X2 Electric Adventure Motorbikes are all-terrain solid mud-ready workhorses. Ready to go the distance and ready for anything.

AWD
The 2X2 grips the trail or the road like nothing else on the market

TOUGH
Designed and engineered in
New Zealand, built in the USA.

LIGHTWEIGHT
At 155lbs, just lift on to
the rack and go

LOW MAINTENANCE
Self-service options, make this the cheapest vehicle in your garage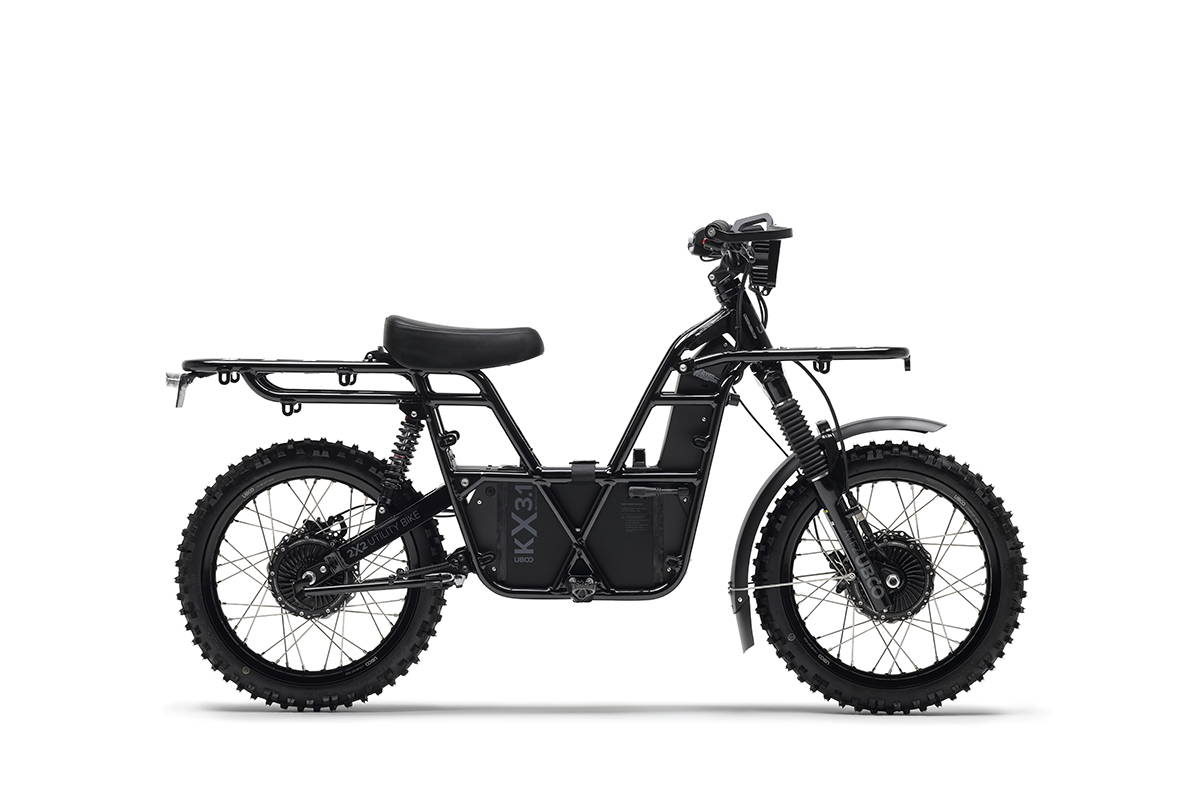 EFFORTLESS
Easy to ride / no experience needed



QUIET
Enjoy the ride – and the
sounds around you

SUSTAINABLE
Leave no trace, no gas, no fumes, no noise, just the ride

Safer Riding

Regenerative braking, all-wheel drive, familiar gears, and an awesome power-to-weight ratio skyrocket the 2X2 into a class all its own. Unlike other motorbikes, the electronic throttle is intuitive and responds to your style of riding, customizing the experience. Whether you're cruising up the Rocky Mountains or down into red rock canyons, you'll never forget what you see from the seat of your electric motorbike.
STABILITY

The low centre of gravity (CoG) stabilises the bike and makes it easy to maintain an upright position across sloping terrain. Two-wheel drive increases traction for a more stable ride.
SAFE, SILENT, STEALTHY

All-wheel drive is provided by the 1kW motor in each wheel. These tough motors work together to provide the traction you need to get you through any terrain and the power to carry all your cargo and equipment.
A QUIET RIDE

At only 75db you won't wake the neighbours, or scare the animals.
Rugged And Durable
The durable 2X2 is rugged and reliable, allowing you to navigate each day on the ranch with minimal maintenance. This bike is innovated to promote sustainability throughout the full life-cycle, from raw materials to manufacturing to distribution. We've designed this state of the art motorbike to compete with the best of them, creating a vehicle that is fully compatible with your lifestyle and needs.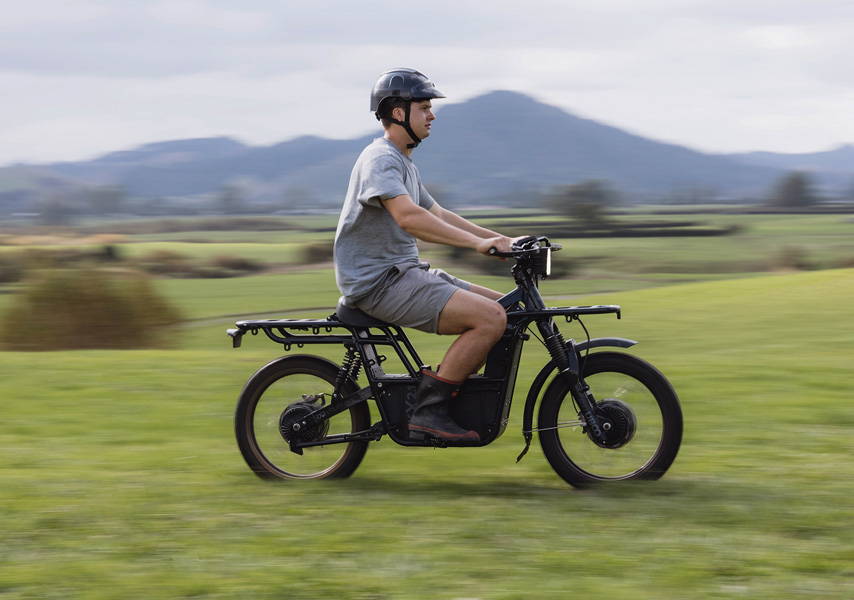 Low Maintenance
The 2X2 is all wheel drive and can travel up to 75 miles per charge. A state-of-the-art regen braking system provides independent front and rear control with passive (off throttle) and active (brake activated) regenerative braking. You can even control the level of regen through the UBCO App.


Range And AWD

Able to travel up to 75 miles per change, the 2X2 is all adventure, and ready to chase the sunset. Featuring all wheel drive, and a state of the art braking system, your new adventure buddy won't let you down. Before you twist the throttle and go, download the UBCO 2X2 app, which allows you to monitor and update your bike through bluetooth and location services. Make sure you have your bike turned on and in range before opening the app.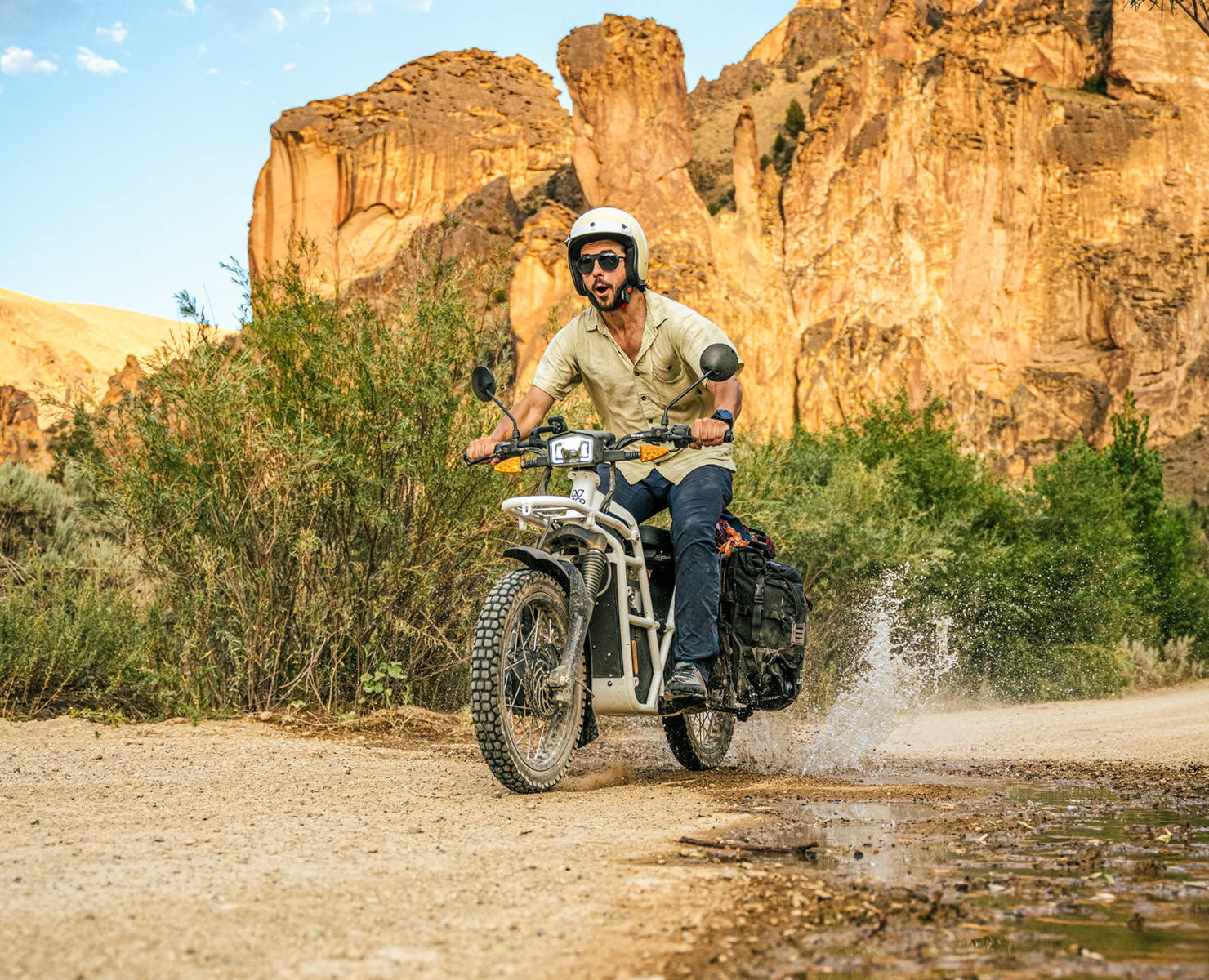 Read What Others Are Saying About The 2X2
"We love our 2X2's because they are so easy to ride. The main reason we bought them was that we could ride them together and do things while camping and spending our weekends outdoors."
"The day I discovered the 2X2 fit inside my van was magic. It gets me and my pile of gear to places I wouldn't otherwise go – opening up doors to whole new adventures. Life is definitely more fun on an UBCO!"
"A lot of the time I am going places no human has probably gone before. There are no trails or anything. But that's not a problem on the UBCO, it's a great machine to explore on."
"The 2X2 is as fun as it is utilitarian. The platform is highly flexible: It's as comfortable on the street as it is on the trails or loaded down with camping gear for an overnight adventure."
"I live in a 1953 Fire Truck so I can eliminate commuting, I can park where I want to be and stay put for months on end. Any commuting or grocery runs can be done with the UBCO 2X2, making errands a little more adventurous."
UBCO 2X2 Adventure Bike

COST TO FILL (USD)
(0-100% 3.1kWh battery vs full tank of gas)

$0.51
*based on average residential electricity $0.51/kWh

75mi | 120km (3.1kWh battery)

Moped / 50cc Light Motorcycle equivalent

Dual 1kW hub motors for all-wheel drive

Stationary: 0db | Full speed: 75db

104Nm (76.7ft-lb) @ 206rpm

1 Year on Bike | 2 Years on Battery
Delivery Information
You can order UBCO products through our website or one of our dealers. When you order UBCO products online, you can choose from two delivery options:
1. DELIVER TO ME
Your order will be delivered directly to you. Note, for the 2X2 some assembly is required. Also, this is a large, heavy item that will be delivered by a truck.
2. CLICK & COLLECT
Collect your order from your selected dealer. They will take care of any assembly for you. If you're ordering a 2X2 this is a good option if you don't feel confident completing the final assembly. Please note, if you are ordering a 2X2 online it is important you read the terms and conditions of purchase first. Alternatively, you can visit one of our dealers to purchase a bike in-store. Each dealer has a bike for you to check out in person. Still have questions? Feel free to send us an email.
Award Winning Design

We are humbled and honored to be recognized by some of the world's leading authorities on design and business.