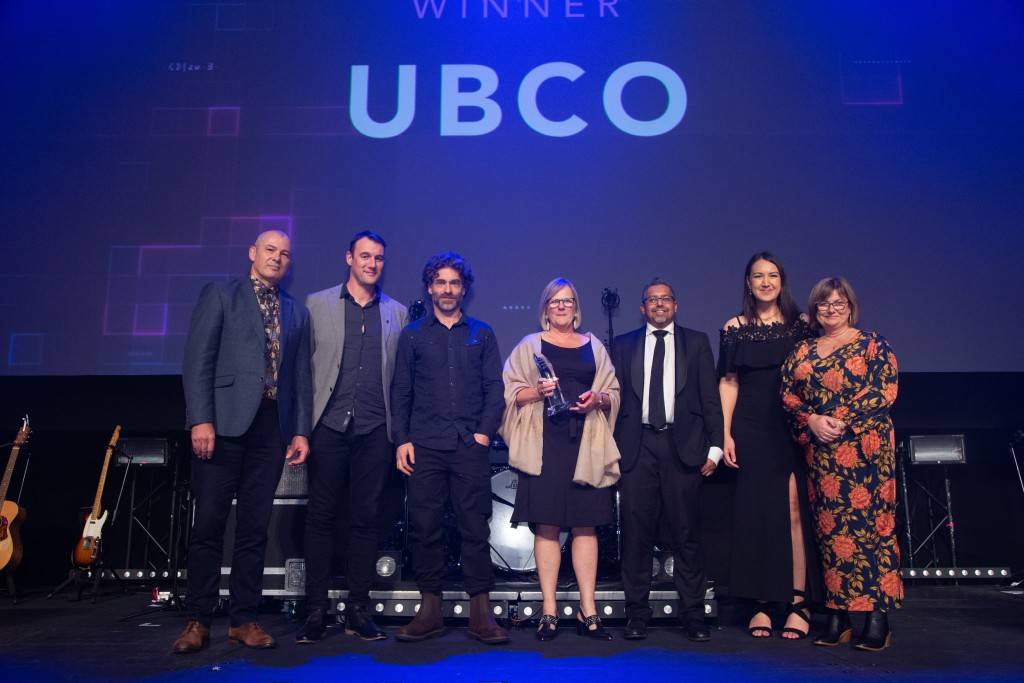 UBCO, the Tauranga NZ based electric adventure vehicle company, was named the Pacific Edge Hi-Tech Emerging Company of the Year at the NZ Hi-Tech Awards on Friday.
The Award recognises UBCO's growth and impact to date, along with the future potential of its hardware and software platform globally. It was presented in front of a record 1100 crowd of New Zealand's top tech, business and innovation talent, alongside the other outstanding finalists in this category including NanoLayr, Auror, Lumin, MacroActive and LawVu.
"We are thrilled and couldn't be prouder of the UBCO team, and our supporters. The grin hasn't disappeared!" UBCO's CEO, Katherine Sandford, said.
"For an ambitious startup like ours, you get so focused on improvement and reaching the next goalpost, that you forget to celebrate how far you've come. It's moments like this you realise the mammoth progress that's been made by everyone – and it really warms the heart."
UBCO's growth
From humble roots of origin in a Wairarapa shed, and now headquartered in Tauranga, UBCO has achieved almost 3X year-on -year global revenue growth. A key element in its growth has been expanding its original farming and utility market to also address a gap at the intersection of the US$50bn powersports market and the fast-growing adventure market worth over US$800bn annually in the U.S. alone.
"I guess what really stands out is that every day I'm finding out about new UBCO users from all walks of life. They're using UBCOs for everything from conservation in Africa and tourism in Rarotonga, to off road exploration in the US and urban food delivery here in New Zealand. There's even Art Mathias who straps our 2X2 to his plane to explore the Alaskan wilderness!" says Katherine.
"Much of this success is built on what we learnt from our original Kiwi users who took a risk on an unusual product by a small startup – many of them farmers. From them we have learnt so much that has helped us improve product design, customer service and our business model. This learning and improvement continues and is critical as we make a big step change in our growth.
"We owe a ton of gratitude to everyone who's supported UBCO since inception in 2015. For all you've done to help get us here, thank you! And we look forward to the exciting journey ahead."
What the judges said
For the Pacific Edge Hi-Tech Emerging Company of the Year Award, the judges were looking for a winner that: had made the transition from a startup revenue-wise; has an exciting story of innovation, market opportunity, competitive advantage and plans to achieve the goals it sets; and can demonstrate significant revenue growth, while having a clearly articulated business strategy to support future plans.
On announcing UBCO as winner, the judges said:
'UBCO possess ambition, strong IP, an innovative high-quality motorbike, and strong short- and long-term prospects. New Zealand now has a globally focused motorcycle company, and the product is green, fun to ride and targeting a growing market niche. Fantastic. The judges, like all of us, look forward to UBCOs continued international expansion and new products.'
Congratulations to all the finalists and winners! You can see the full official list of Hi-Tech Award winners here.
UBCO is currently open for invstment, but for a limited time. See our wholesale offer and join the UBCO adventure!