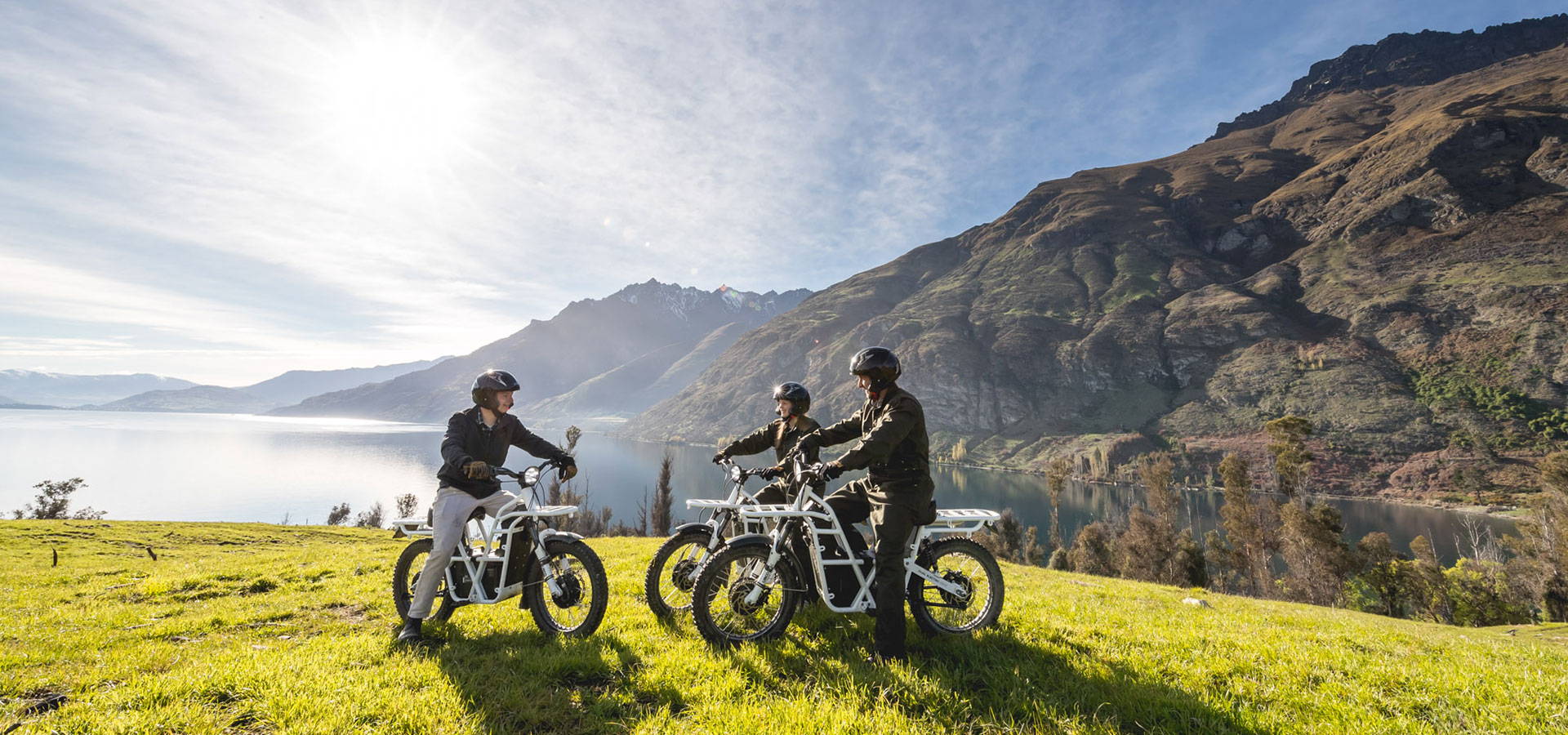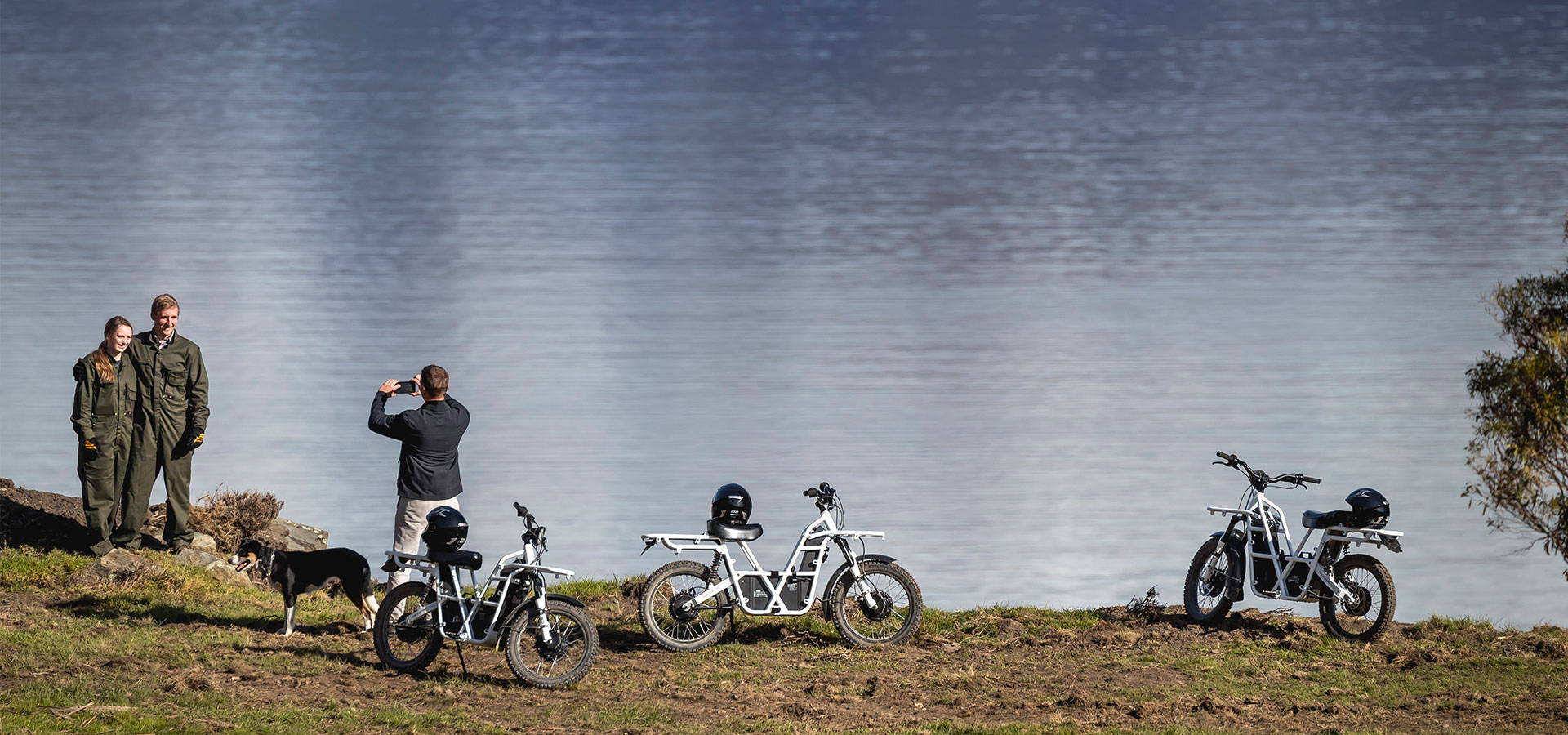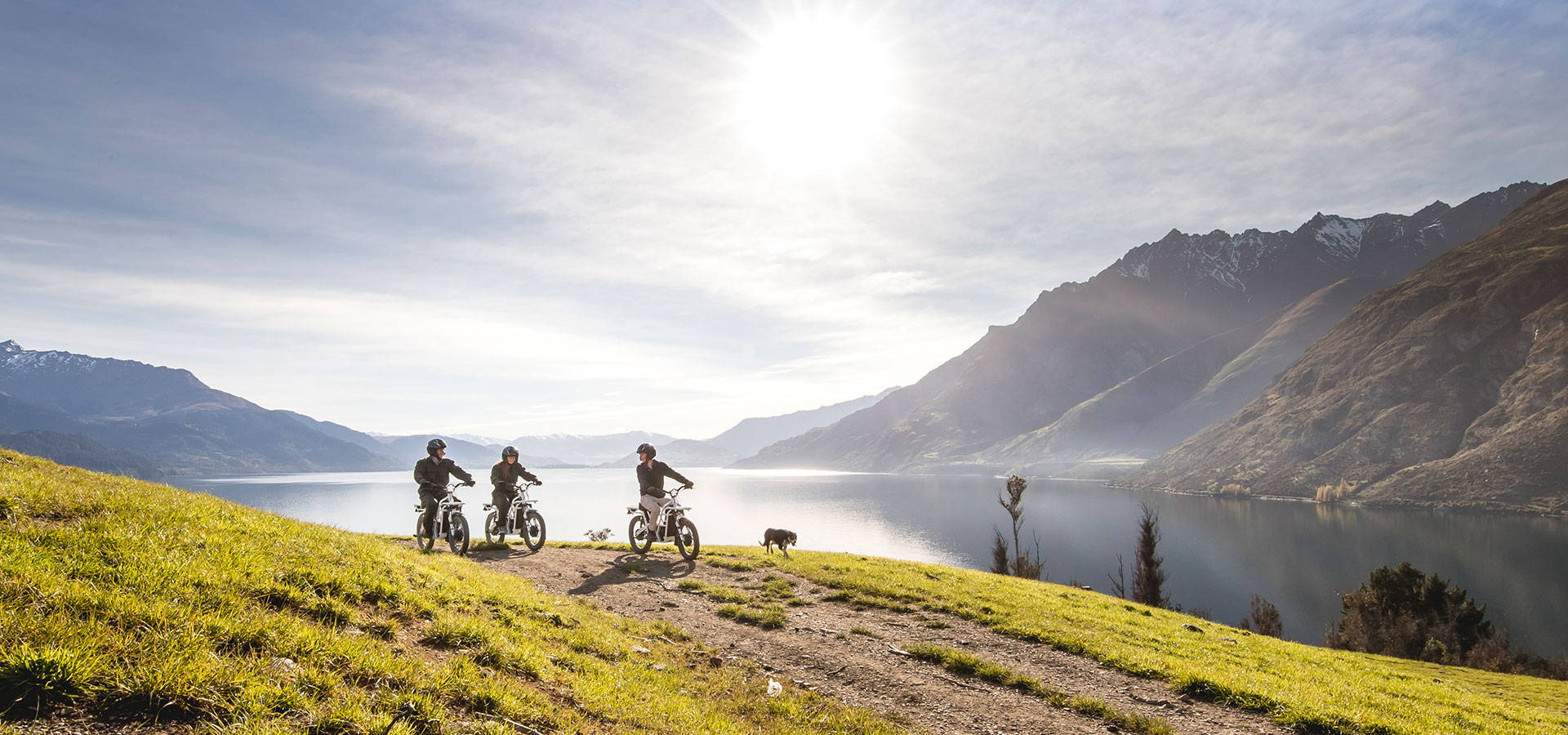 CASE STUDY: TOURISM
A Leader in New Zealand Tourism and Conservation
Real Journeys is a privately-owned tourism company, predominantly operating out of Queenstown and Fiordland. Home to a wide range of operations and experiences, Real Journeys welcomes a significant number of visitors every year with many of those being international guests.  
Founded in Fiordland in the 1950's by tourism and conservation pioneers Les and Olive Hutchins, Real Journeys is a New Zealand tourism icon. For over 60 years, Real Journeys has been offering unique experiences across New Zealand, including world renowned cruises on the only coal-fired steamship operating in the southern hemisphere, the TSS Earnslaw. They also offer tours through the Te Anau Glowworm Caves, Stewart Island experiences, cruises through Milford and Doubtful Sounds and many more.
In 2013, Real Journeys purchased 155ha of land at Beach Bay, Walter Peak, accessed by the TSS Earnslaw. The land, once covered in wilding pine trees, is now home to one of Real Journeys' newest attractions, the Walter Peak Electric Trail Bikes. Clearing the land was part of Real Journeys award-winning Walter Peak Land Restoration Project. As Tony explained, "We want to see the western flanks of the country covered in tussock country, and not shadowed by an expanse of dark pine." After their continued efforts, the land is now home to an array of native plants, beautiful tracks and offers stunning scenery.
To complement this newly uncovered land, Real Journeys decided to purchase a fleet of 2X2s and offer electric trail bike rides. "Historically, Real Journeys has run horse treks on the land, but we thought that the UBCO was a perfect fit as it enabled some of our visitors to explore the undulating, rolling country with ease. The simplicity of the design and the fact that they're silent spoke to us. The lack of noise means the stunning views of the Colonel's Homestead and Lake Wakatipu aren't interrupted, and the peaceful environment is maintained. Part of our trip involves biking through land where sheep are grazing, and with the UBCO they aren't disturbed."
Experience Walter Peak
The electric trail bike ride is a guided tour, which takes visitors through a wide range of country, including a trip to the top of 'The Hill', providing visitors with incredible views. The trail meanders around ridge lines and country paddocks, with views of the surrounding country, lake and the local livestock. A Real Journeys tour guide typically takes around 6 people, and together they travel approximately 10km, with a stop for refreshments. There's also the option to add on a BBQ lunch at the Colonel's Homestead Restaurant.
For Real Journeys, ease of use was important: "The fact that these bikes are simple to ride is a real advantage. After seeing them at Fieldays in 2016, we decided to test them on the Cardrona Ski Field, which is also owned by Real Journeys. We got a few kids on the bikes, and even though they couldn't touch the ground, they could ride the UBCO with ease. Most people get on with these bikes very fast and with little hassle, making them excellent for tourism. Plus, they're great fun!"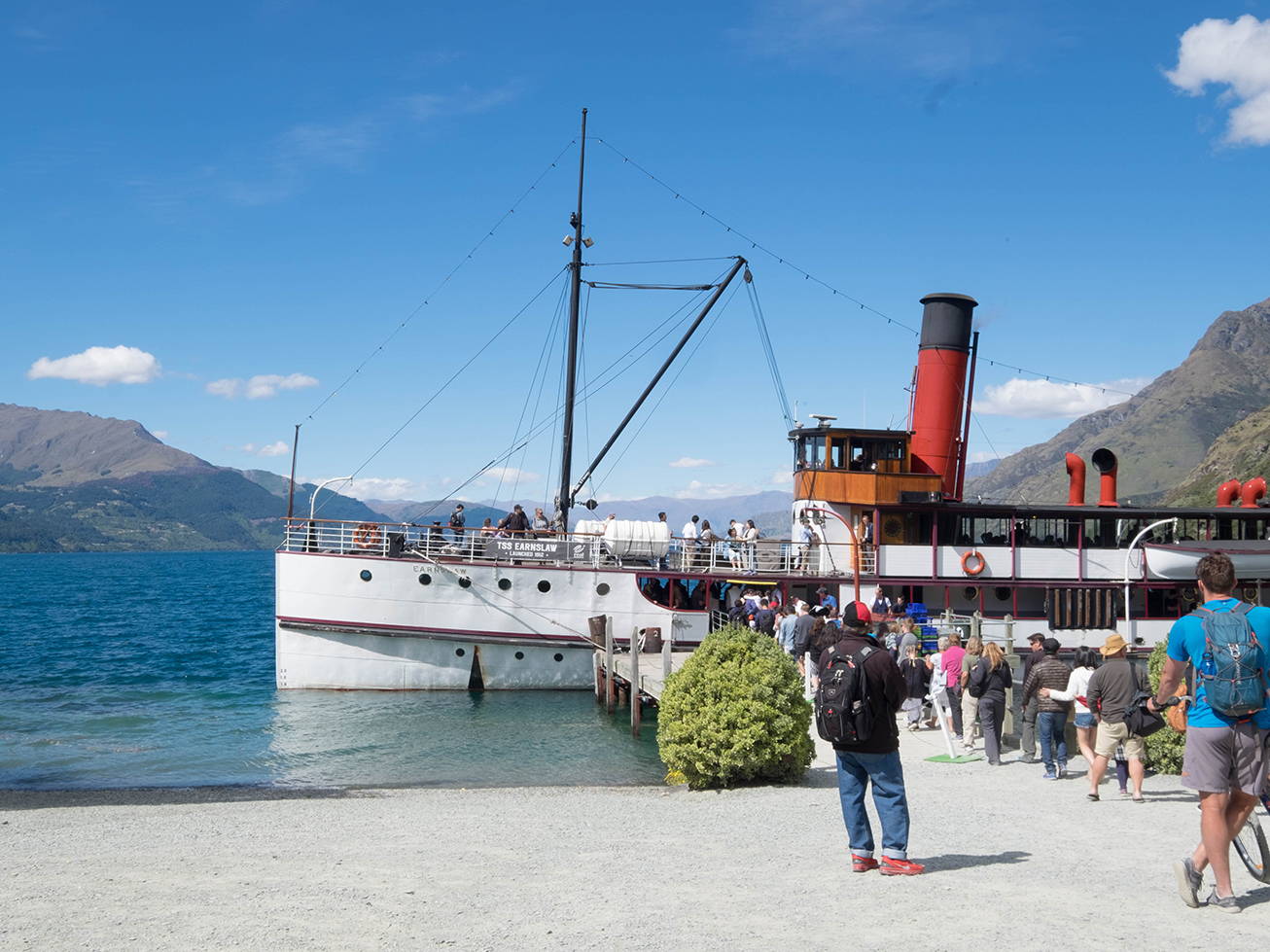 The TSS Earnslaw would ferry tourists across Lake Wakatipu to Walter Peak High Country Farm.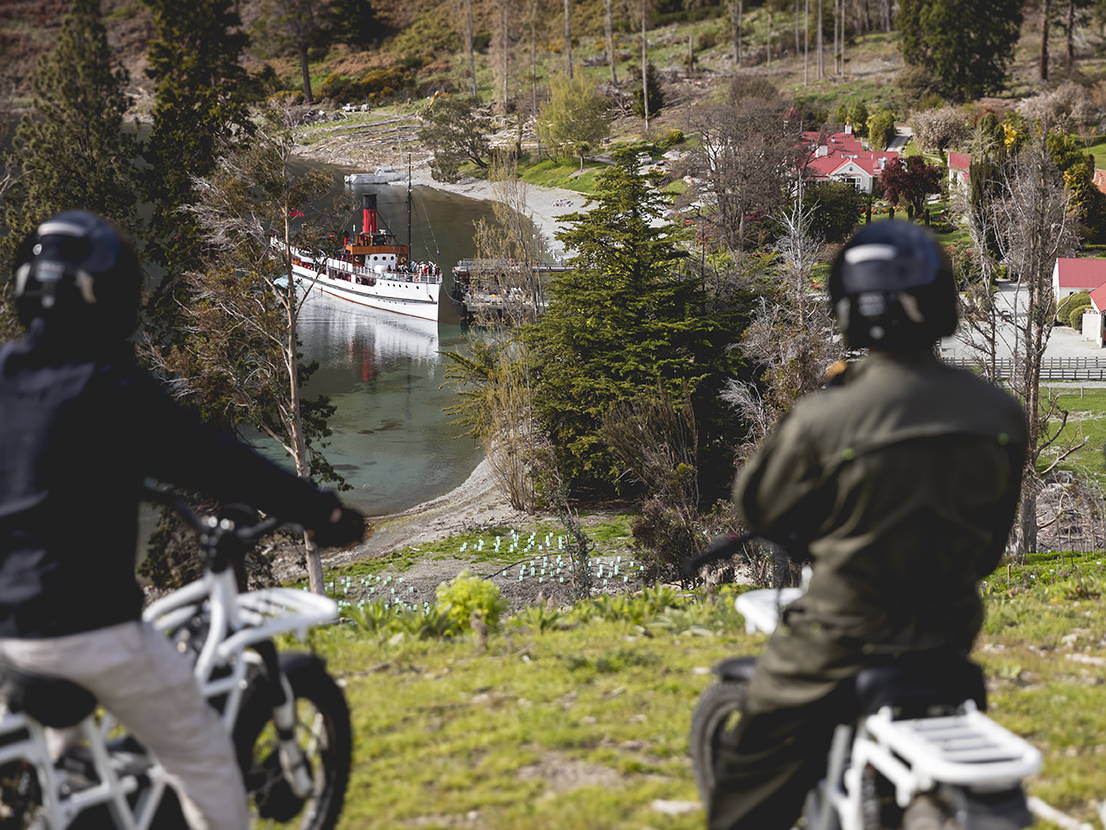 Derek, the blogger behind @whereadventuresbe, has been on the trail ride, and loved the experience.
"Working in the tourism industry, it's hard not to encounter an iconic operation like Real Journeys. They offer an incredible menu of experiences, including the electric trail bike rides. I had heard of UBCO bikes prior to going out on the trail ride, as I'm a keen follower of kiwi innovation, but I was still totally amazed by how quiet they were and how powerfully they performed up some steep inclines. I love the 'go anywhere' nature of the bike, and its ability to access pretty much any terrain. UBCO and Real Journeys is such a great combination of experiences – they truly come together in a perfect blend of kiwi innovation in an incredible destination, with one of the most dramatic backdrops one could imagine."
Welcome to the Future
As access to Walter Peak is only easily available via the TSS Earnslaw, guests get to experience this historic piece of transportation for themselves, before testing out some modern electric technology.
"At Real Journeys, we're embracing the past and future of technology. On one hand, we have a 1912 coal-fired steamship, the oldest operating passenger steamship in the southern hemisphere, and in the other, we now have the UBCO 2X2 bikes with the latest in electric technology. There is a degree of symbiosis in having both new and old technology. It's clean and modern electric energy working in conjunction with a historic and timeless piece of transportation."
Overall, the Walter Peak Electric Trail Bikes are only a small part of the Earnslaw patronage.
"We have 16 bikes on hand, and they play just a small role in the Real Journeys family. However, we can see this attraction growing and gaining interest as it's a more interactive attraction and it provides a point of difference."
Bringing it Home
Personally, for Tony, it comes down to the simplicity and silence of the bike. Tony even uses an UBCO 2X2 at home on the farm. "It's just so handy, and a very convenient way to get around. It's also great for rabbit shooting, as they don't hear me coming."
"These bikes are the way of the future," says Tony. "There's no belching smoke, no hot muffler, and particularly, no noise. But importantly for us, they're incredibly fun, easy to ride, and are a great way to enjoy the backcountry hills and magnificent views at Walter Peak."
The Walter Peak Electric Trail includes a pit stop for refreshments, where guests get to stop and take in the picturesque surroundings.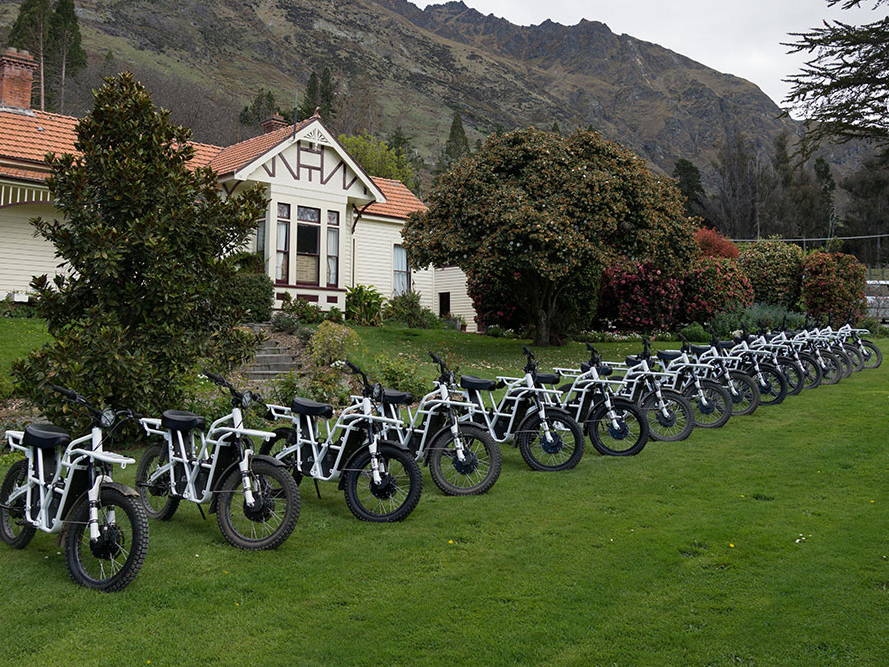 Real Journeys' fleet of 16 bikes on proud display in front of the historic Colonel's Homestead Restaurant.