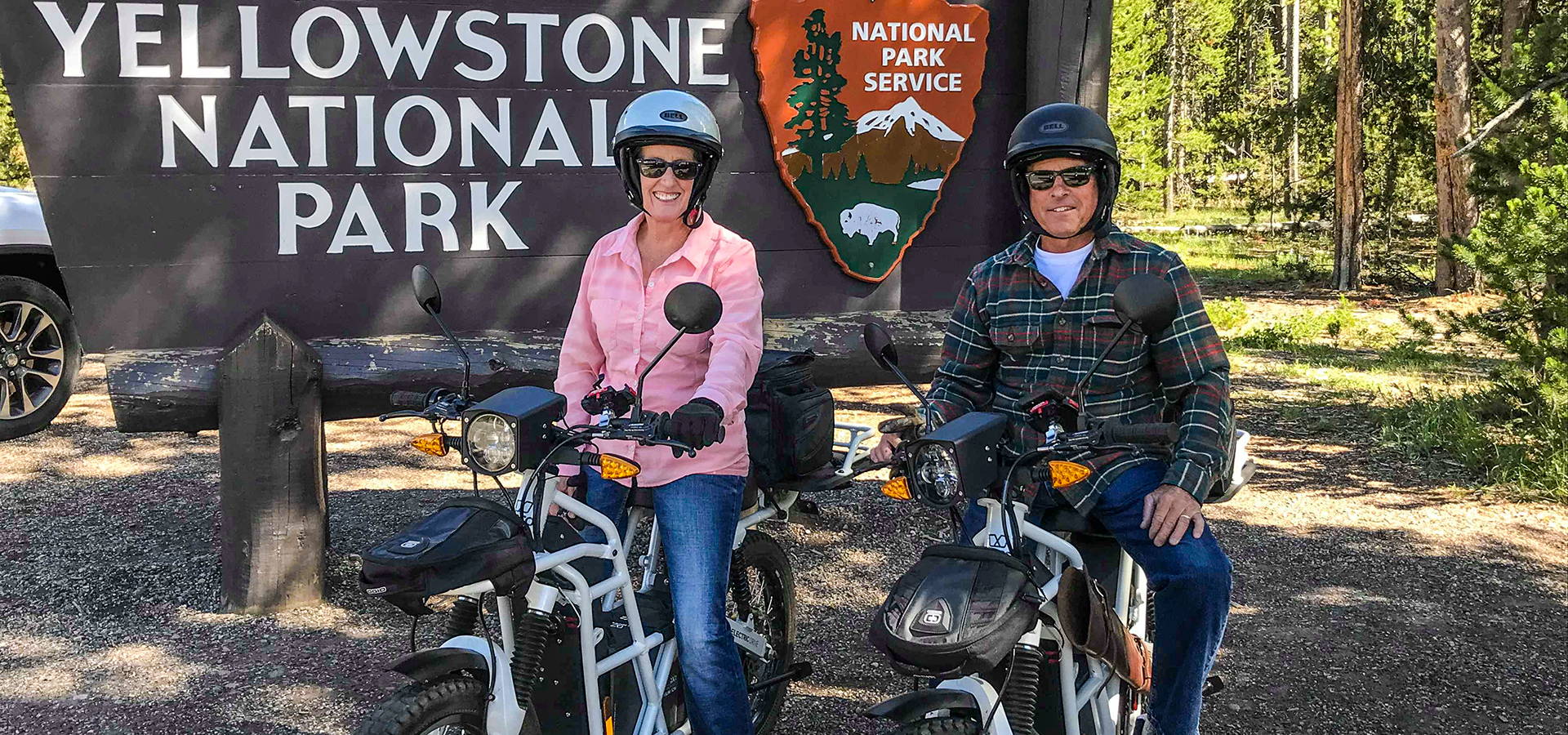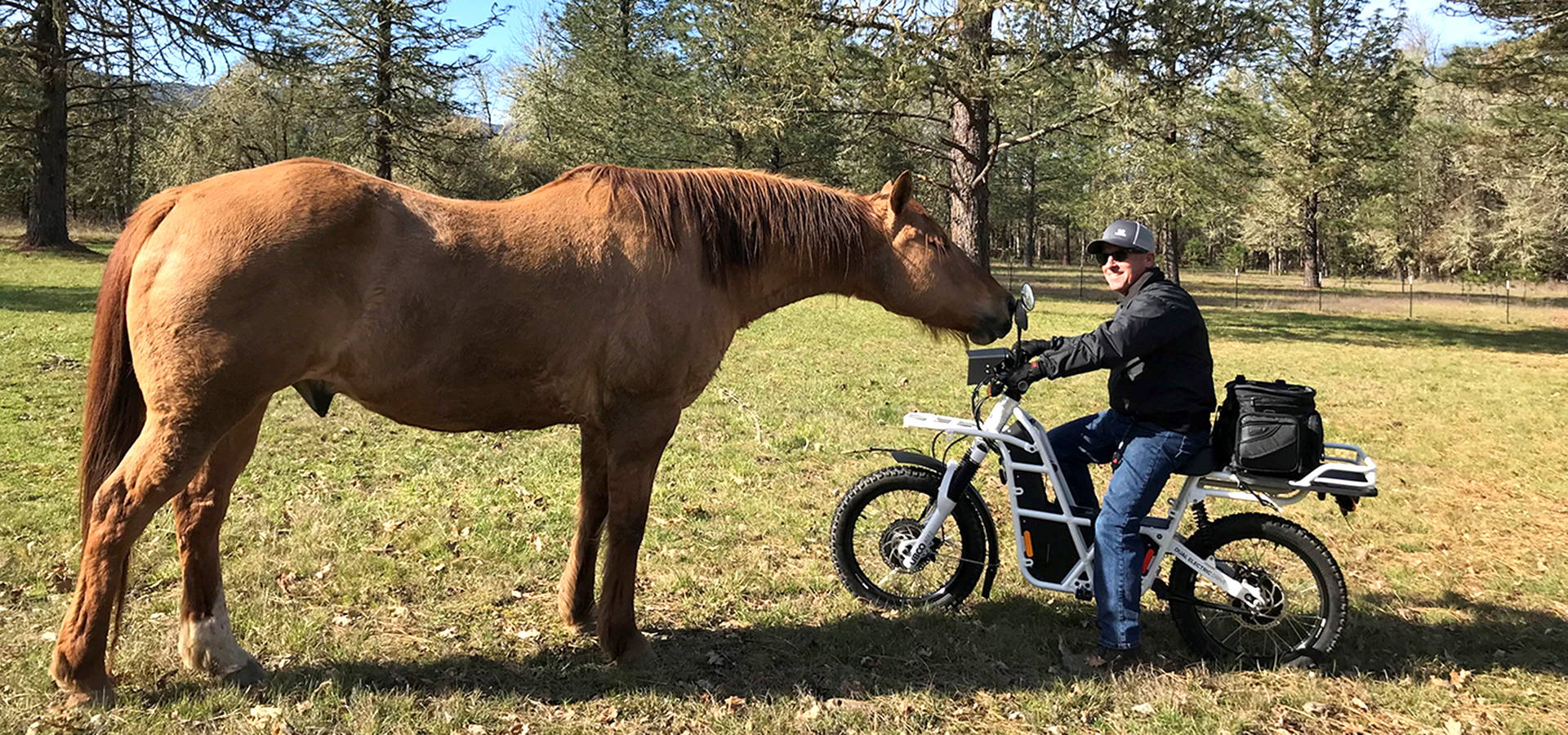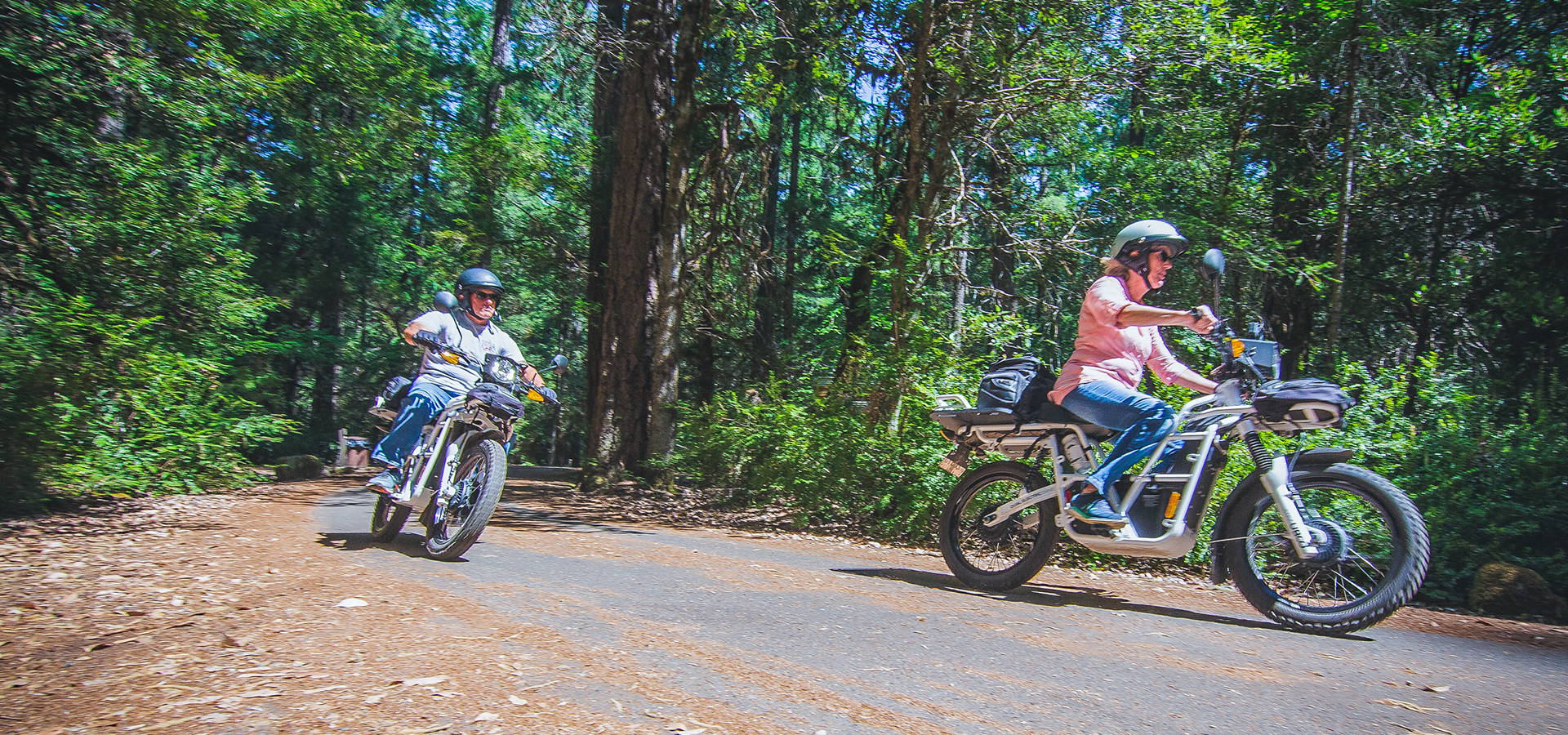 When they're not at home on their homestead in Oregon, Sue and Jeff Goldberg are busy looking for their next great adventure. Fishing, camping, hunting, exploring and getting amongst the wilderness is what they thrive on. Armed with an RV and 2 UBCO 2×2's you'll find the Goldberg's on the 'road less traveled' experiencing what nature has to offer.
Can you tell us a bit about who Sue and Jeff are?
Sue (57) enjoys the outdoors; camping, riding horses, fishing, and adventuring into the wilderness. Jeff (63) is an avid motorcyclist that started with dirt bikes and progressed to street bikes, and dual sports bikes. Jeff has done everything from surfing, bull riding, snow skiing, hunting, and horseback riding.
How did the pair of you originally meet?
We met at a horse event (team roping) here in rural southern Oregon as we both had horses and small ranches. Both of us enjoy spending time together but riding horses is expensive and limited compared to the ease of care and transporting UBCO 2x2s!
Have you always had a passion for exploring and adventure?
Yes, both of us have spent many seasons growing up either camping or traveling. Sue grew up in Central Oregon and spent her summers camping in the wilderness, fishing, and hiking. Jeff has lived in and traveled most of the western United States. He enjoys going up into the wilderness hunting and fishing.
Where is your favorite place to explore?
We love to explore backwoods, mountainous areas with spectacular views. Taking the road less traveled is what we enjoy the most.
Where is the one place in the world where you can't wait to visit?
Alaska or New Zealand.
What are the essentials that you take on every trip?
Our UBCO 2×2's and we always take our cell phone with GPS, water, and personal protection.
What does adventure mean to both of you?
Heading out to new unexplored territories that most people don't have the opportunity to see.
Tell us about your biggest adventure malfunction
We got into a situation riding mountain bikes once where we had to be rescued by a boater after riding all day and becoming extremely tired and exhausted.
How do you decide what adventures you'll take on next?
We try and find adventures where we can go camping with our 2×2's and head out into new wilderness areas right from our camp. We'd also like to use the 2×2's to go scouting and hunting in the fall for deer and elk. We've already used them numerous times for fishing.
"We love our 2×2's because they are so easy to ride. The main reason we bought them was that we could ride them together and do things while camping and spending our weekends outdoors. We especially love the maneuverability and traction from the UBCO's as we can easily cross 4" to 6" logs, rocks, and sandy areas with very little effort."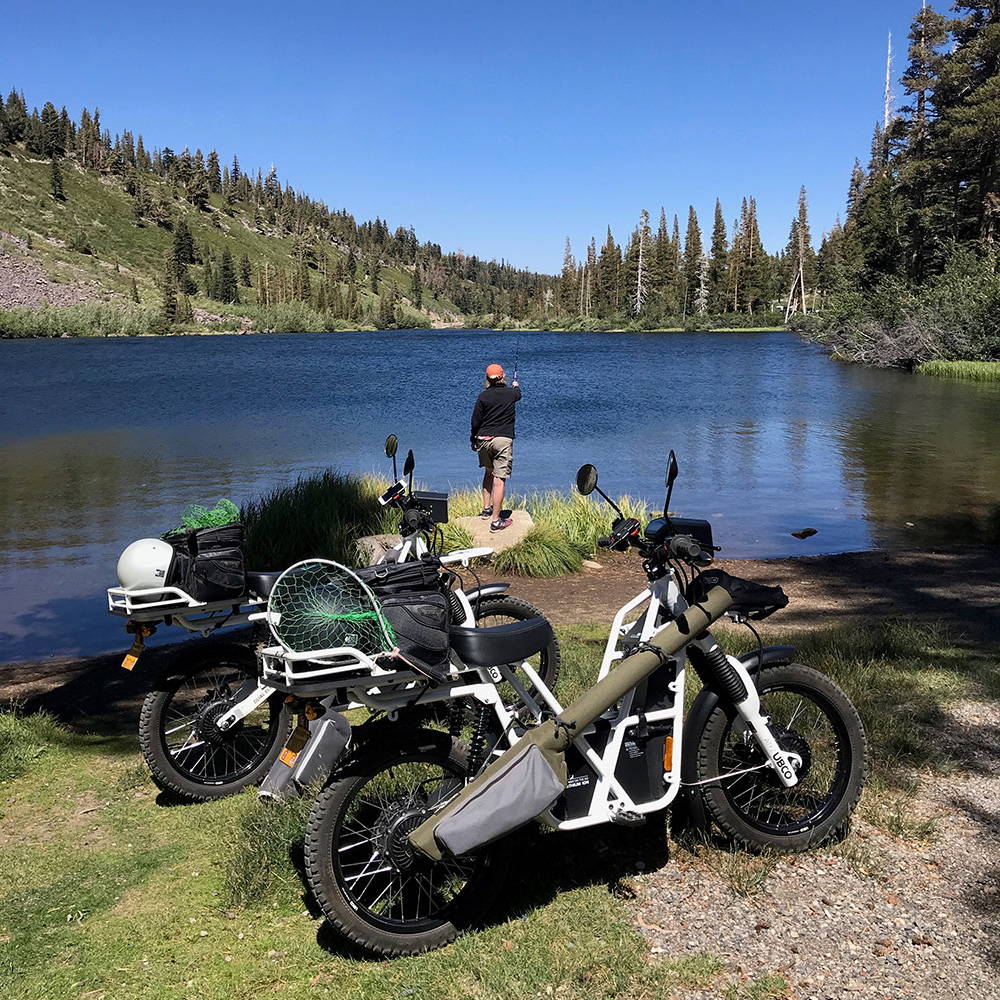 An Adventure to the Mamouth Lakes
Blog by Sue Goldberg
Jeff and I met through our common passion for horses. As well as being an active surfer, skier, and motorcycle rider, Jeff also loves horses, which was how our story began. We first met in rural Southern Oregon at a steer roping event and married a year later. Since then I have been lucky enough to enjoy many horse events as Jeff continued his passion for riding motorcycles of all varieties. We had always liked the idea of going riding together, but I had never ridden a motorcycle before. It wasn't until Jeff spotted the UBCO 2X2 at a local sportsman's event that he felt they would be perfect for spending time together enjoying our love of exploring the outdoors.
As I had never ridden a motorcycle before, I wasn't sure how I was going to handle the 2X2, but I took to it very easily and soon we were off enjoying the local mountain ranges, just minutes from our home. Jeff tested the limits of the 2X2s with extremely steep gravel roads, while I was following right behind him. We loved it! Since then we have outfitted them with front and rear bags, water bottle holders below the seats, fishing rod holders and even a gun scabbard for hunting. I even use the 2X2 to keep warm. The UBCO 12 volt auxiliary plug allows us to plug in our Gerbing heated jackets during the cooler winter months.
With the arrival of summer came a week-long visit to Yellowstone, where we wanted to do and see as much as possible. Again we headed out and tested the 2X2s on extreme trails as well as touring through the town of West Yellowstone – a bonus for the street legal 2X2. Heading out and exploring the local attractions and lakes, and exploring hunting areas is our favorite way to spend our weekends, and the UBCO has opened so many new doors for us.
A recent trip to Mammoth Lakes in the Eastern Sierra Mountains of California where Jeff had been a ski instructor years before, gave us endless options to enjoy the 2X2s. They provided us with easy access to local restaurants, lakes, lodges, historical sights, and endless scenery; all above 7,000 feet of elevation.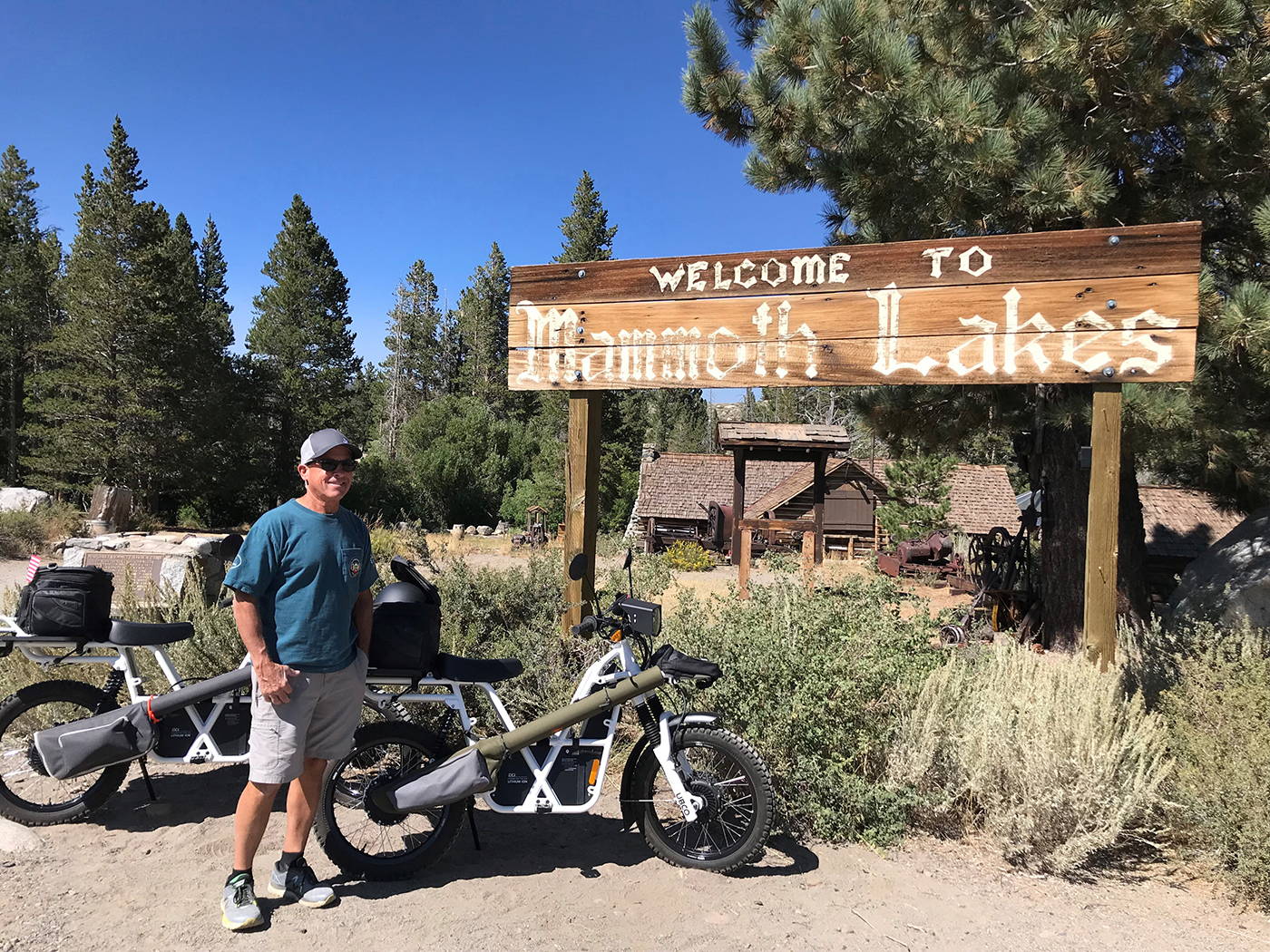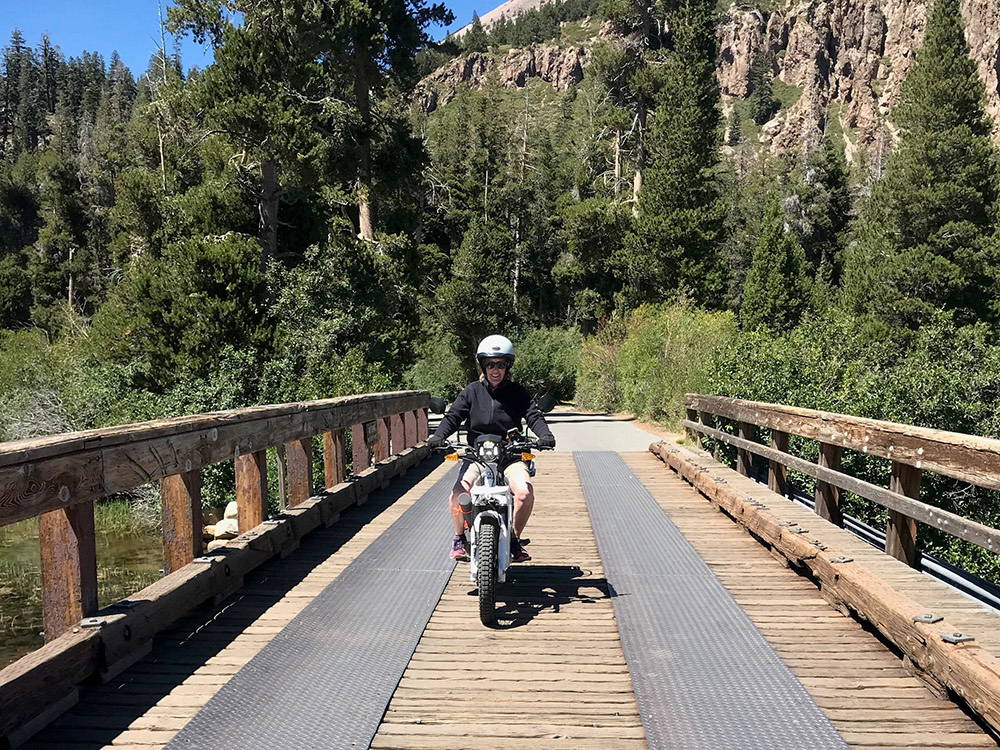 The first day at Mammoth we took the 2X2s up to the Mammoth Mountain ski resort, which is 3 miles up a steep grade. The local staff were very impressed because several had bought similar gas-powered bikes and were disappointed because of poor performance at the extreme elevations. The 2X2s powered right up the mountain without hesitation and regenerated their batteries on the way down. At a scenic overlook above 9,200 feet of elevation, several BMW, Honda, and Harley Davidson riders were quite impressed with the UBCO's parked next to them.
One full day was spent riding the off-highway vehicle (OHV) trails around Mammoth. The local information center provided a map of the endless roads to new destinations. We saw spectacular sights most visitors to the mountain never see due to their remote locations. The City of Mammoth was well situated for UBCO travel as the speed limit is 20 – 35 mph wherever you go.
The UBCO 2X2s provide us with endless opportunities to go hunting, fishing, picnicking or just sight-seeing with their versatile frame and utility mounts. We've taken our 2X2s over downed trees of up to 6" that have come across our paths. I particularly enjoy powering through large mud holes that frequent the Pacific Northwest trails.
On our travels, we have crossed paths with many hikers of the Pacific Crest Trail that covers over 2,600 miles from Mexico to Canada. The ease of loading and unloading, the maneuverability and feeling secure in any situation are features that keeps us looking for the next new adventure – together.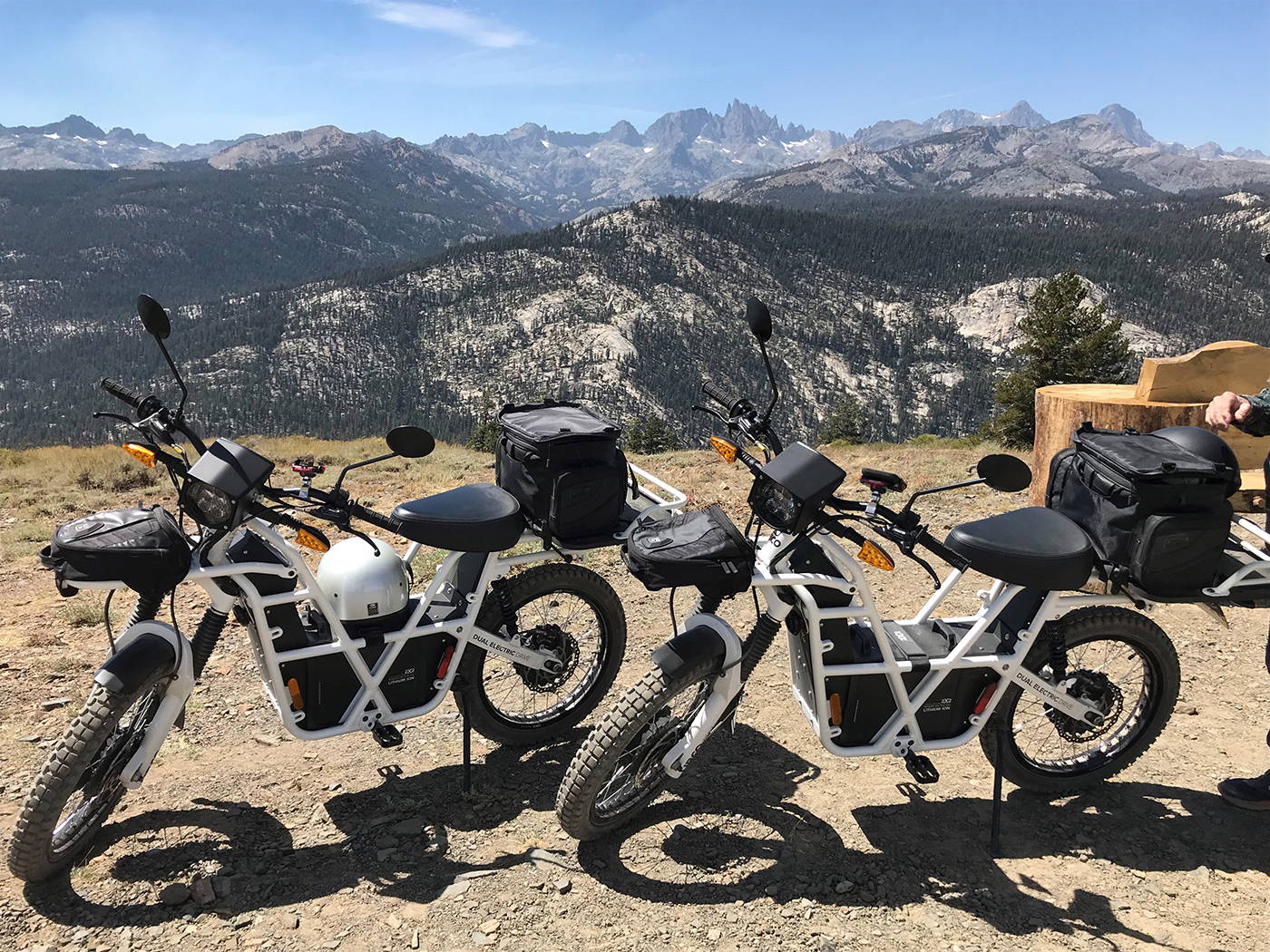 The Goldberg's 2X2s loaded up for the trip up Mt Bailey, Oregon.
Sue and Jeff love travelling together.