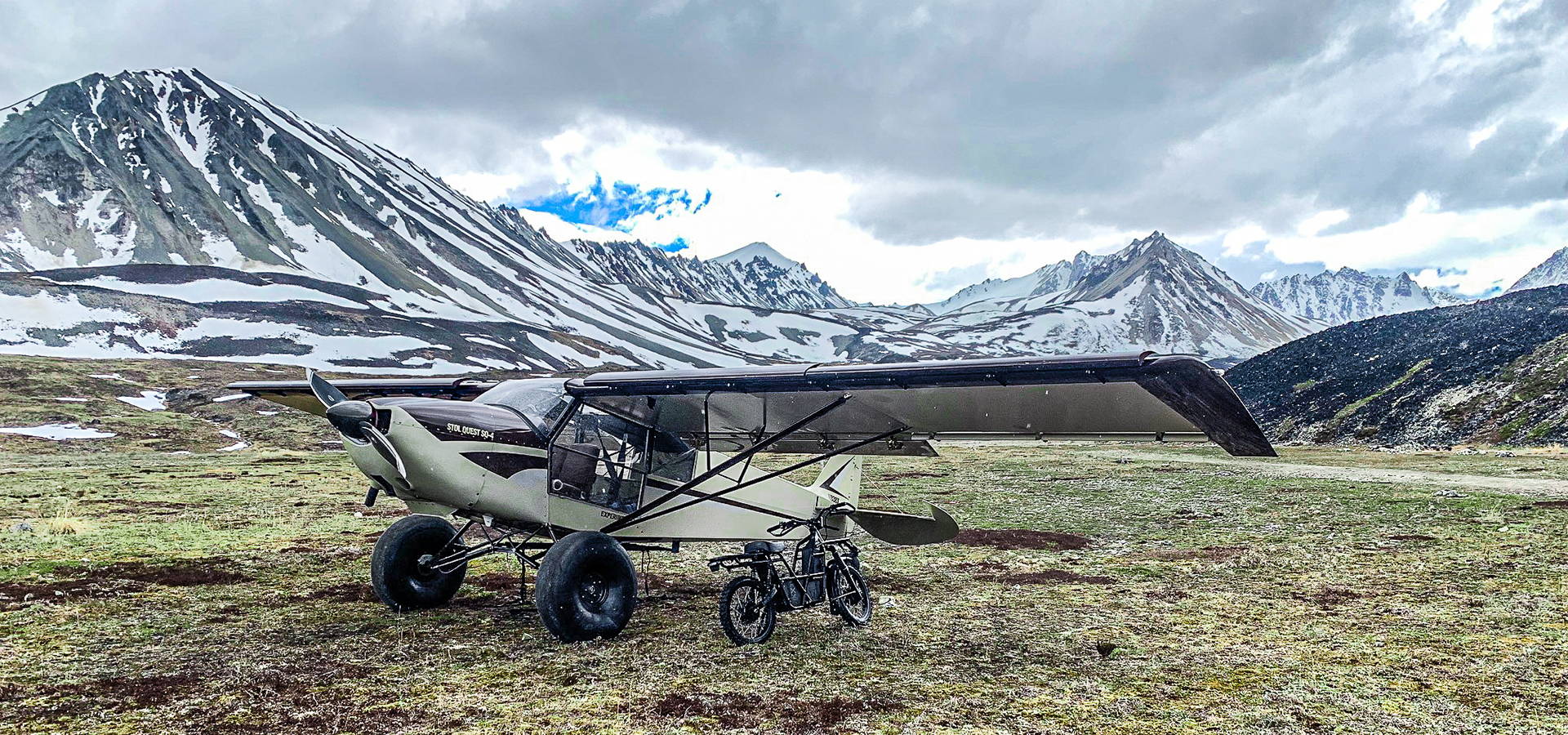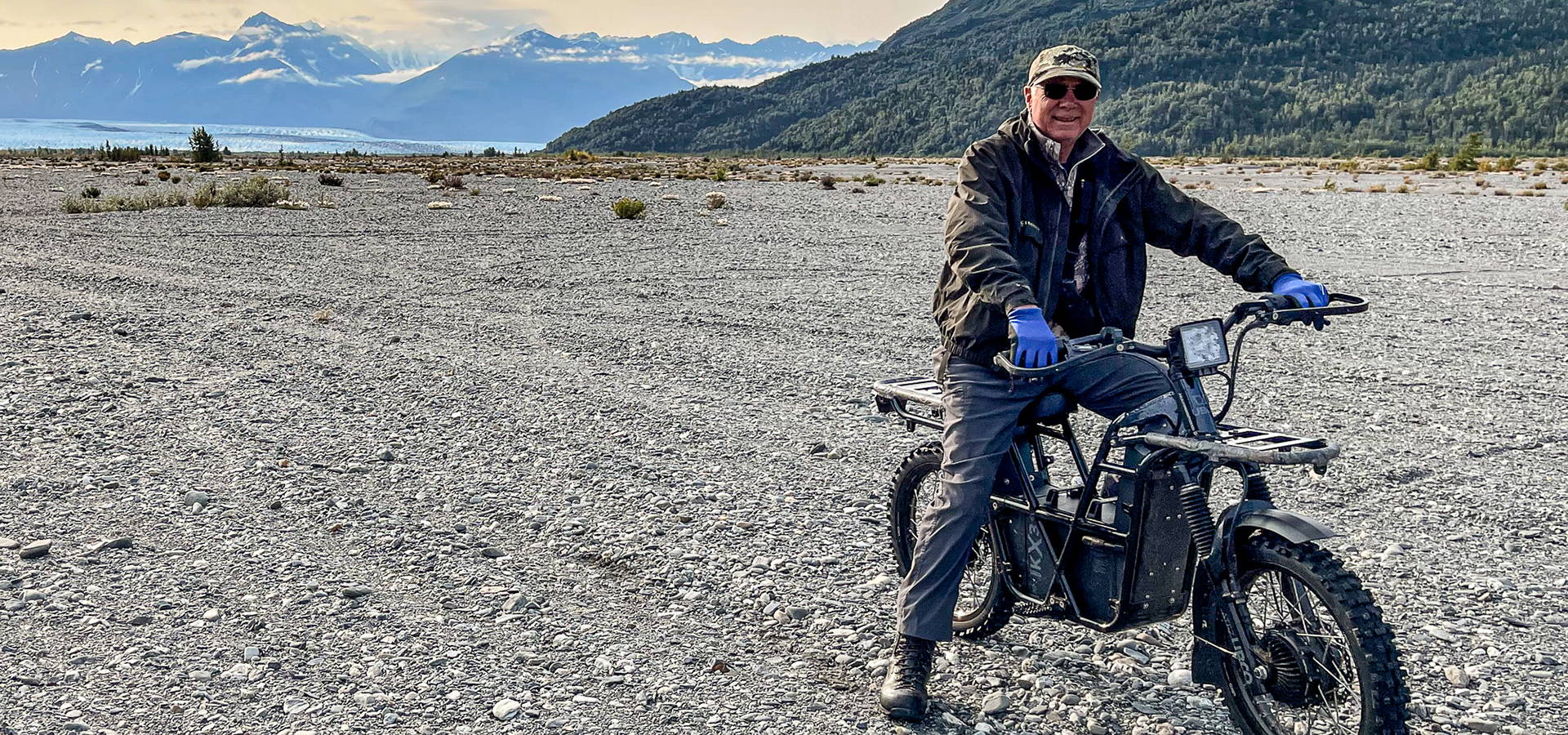 CASE STUDY: RECREATION
Alaskan bush pilot Art Mathias loves nothing more than flying into the Alaskan wilderness with an UBCO 2X2 strapped under his plane. A lifelong explorer at 74 years young, Art revels in the new possibilities that taking his 2X2 into the arctic desert presents.
Away from it all
From his home in Anchorage, Art enjoys getting away from it all in the vast backcountry. Hunting, fishing, and flying are his passions. But with over 5,500 hours of flying clocked to date, getting up in the air is what Art loves best.
"The other day I just took off and flew around sightseeing for a couple of hours. Alaska is so vast and beautiful and from the air there is so much to see. It's always a thrill," says Art.
Art had the idea a while back to strap a bike under his plane, but it wasn't until he bought an UBCO 2X2 that it became possible. Most bikes are too heavy, awkward, and hazardous to attach. Art says, "I bought a Rokon with the idea of taking it into the wild with me, but try as I might, I couldn't get it to work under my plane. Then I got an UBCO, and it was easy!
"I can land my plane and ride for an hour or so to get to a great spot. If I had to hike that distance it would take most of the day. So, the UBCO 2X2 opens a whole lot of country for me."
Art flies a Cessna 185 with floats. To attach the UBCO 2X2 to his plane, Art simply takes the bike battery out, turns the handlebars and attaches it with ratchet straps. He also flies an experimental SQ 4 bush airplane and rachet straps the UBCO 2X2 to a "lumber rack" mounted under it.  
Art assures us he only takes the bike under his plane to places he's landed before and has scoped out to ensure they are safe to land. And because Alaska is bear country – they say you are never far from one – Art is always armed with a rifle and basic survival gear (which the UBCO 2X2 carries with ease).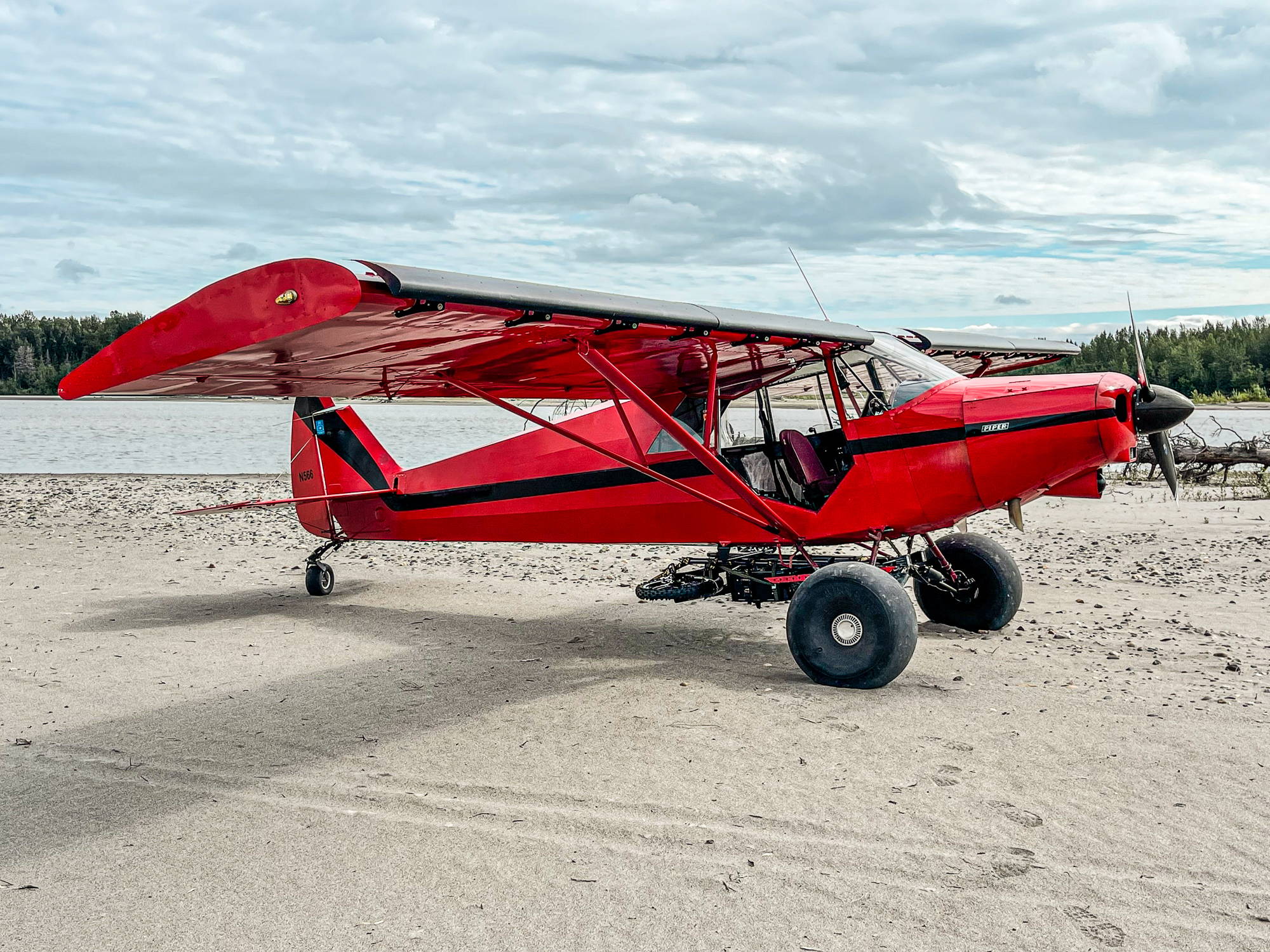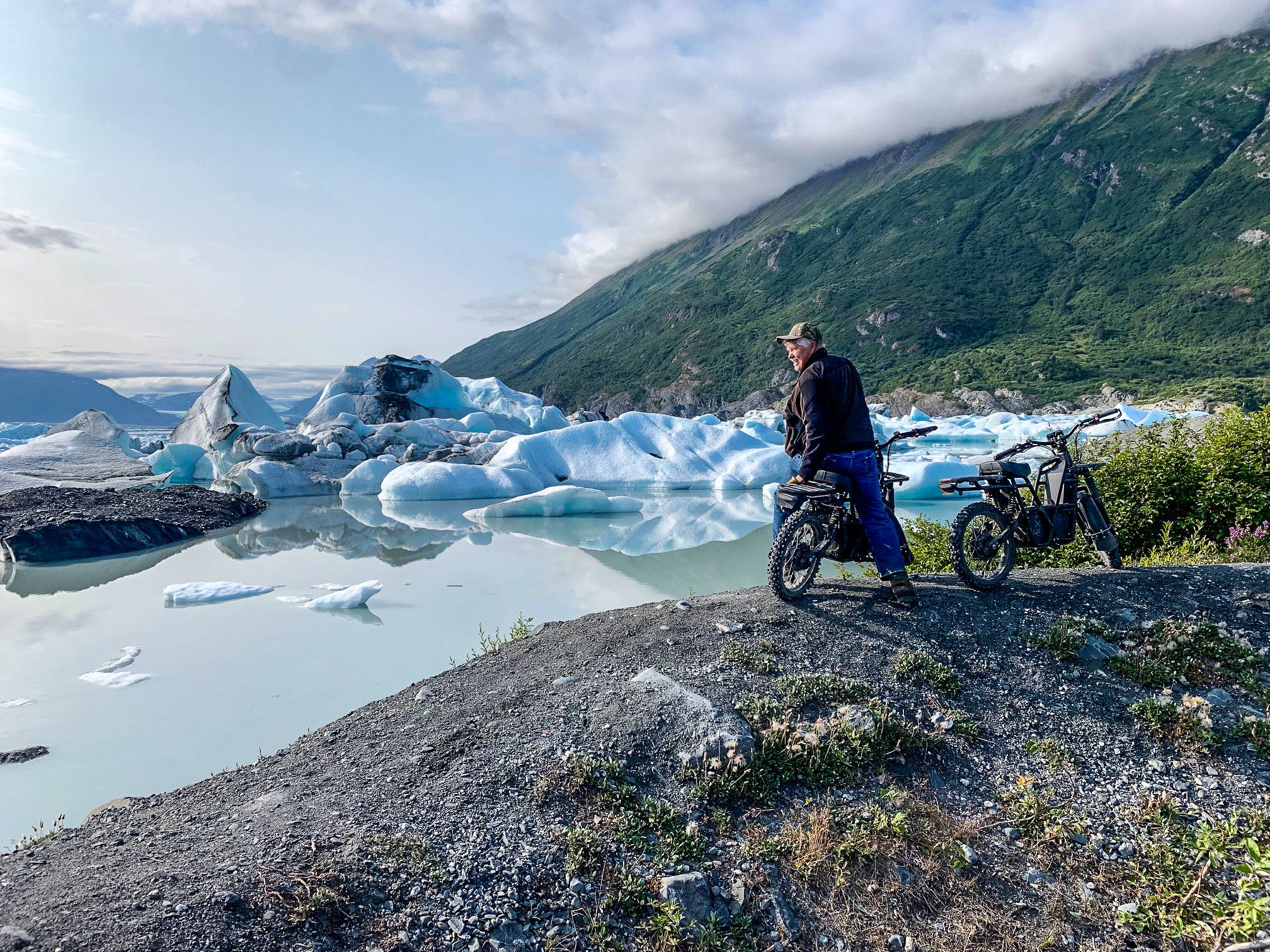 Exploring the wild
"One of my best trips was up the Talkeetna River head waters at about 1,433m (4,700ft) elevation. I rode through streams and meadows. I spotted some caribou about 1,500m away and was able to ride right up to within about 50m of them. They were so curious. The bike is so silent that you can do that sort of thing," recalls Art.
Another memorable adventure was the Iron Creek Plateau.
"I rode through grassy hummocks. The Rokon wouldn't handle that type of terrain, whereas the UBCO is small and nimble enough to go around or over the mounds. It was great fun!
"I find the UBCO works well even in steep country. If I can't get straight up, I can always zig zag. A lot of the time I am going places no human has probably gone before. There are no trails or anything. But that's not a problem on the UBCO, it's a great machine to explore on."
Art admits it was a bit of a risk purchasing the UBCO. Being in Alaska, he couldn't test ride it. He just had to go off what he saw online and by talking to the team at UBCO about it. After an anxious wait, the 2X2 was delivered, and Art was thrilled.
"It arrived in a box. I unpacked it and set it up, and within about 10 minutes I was off riding. It's so easy to ride. You just get on and go!"
Art says although he found it super-easy to ride, it did take a bit of getting used to after riding a petrol bike, as it's quite a different feel. He says there are a lot of advantages to the bike being so light. If you attempt something that you shouldn't have you can just turn and get out of it. Whereas petrol bikes are top heavy and would fall on top of you if you tried something similar.
Art has many more adventures planned, taking his UBCO 2X2 across the sky and into the wilderness. We can't wait to see and hear more!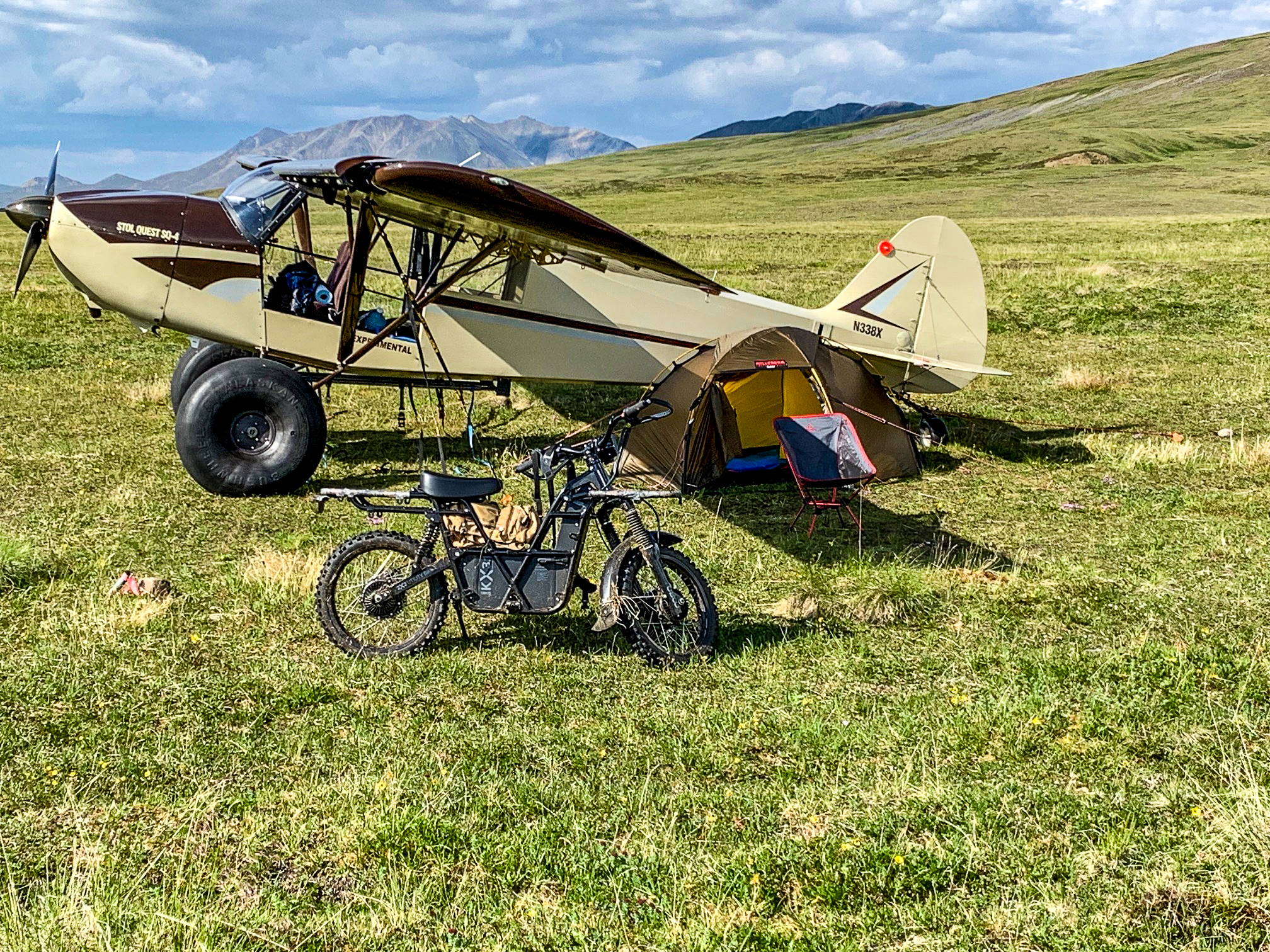 What Art loves about the UBCO 2X2
Quiet
Lightweight and easy to attach to his planes
Easy to ride (and no gas)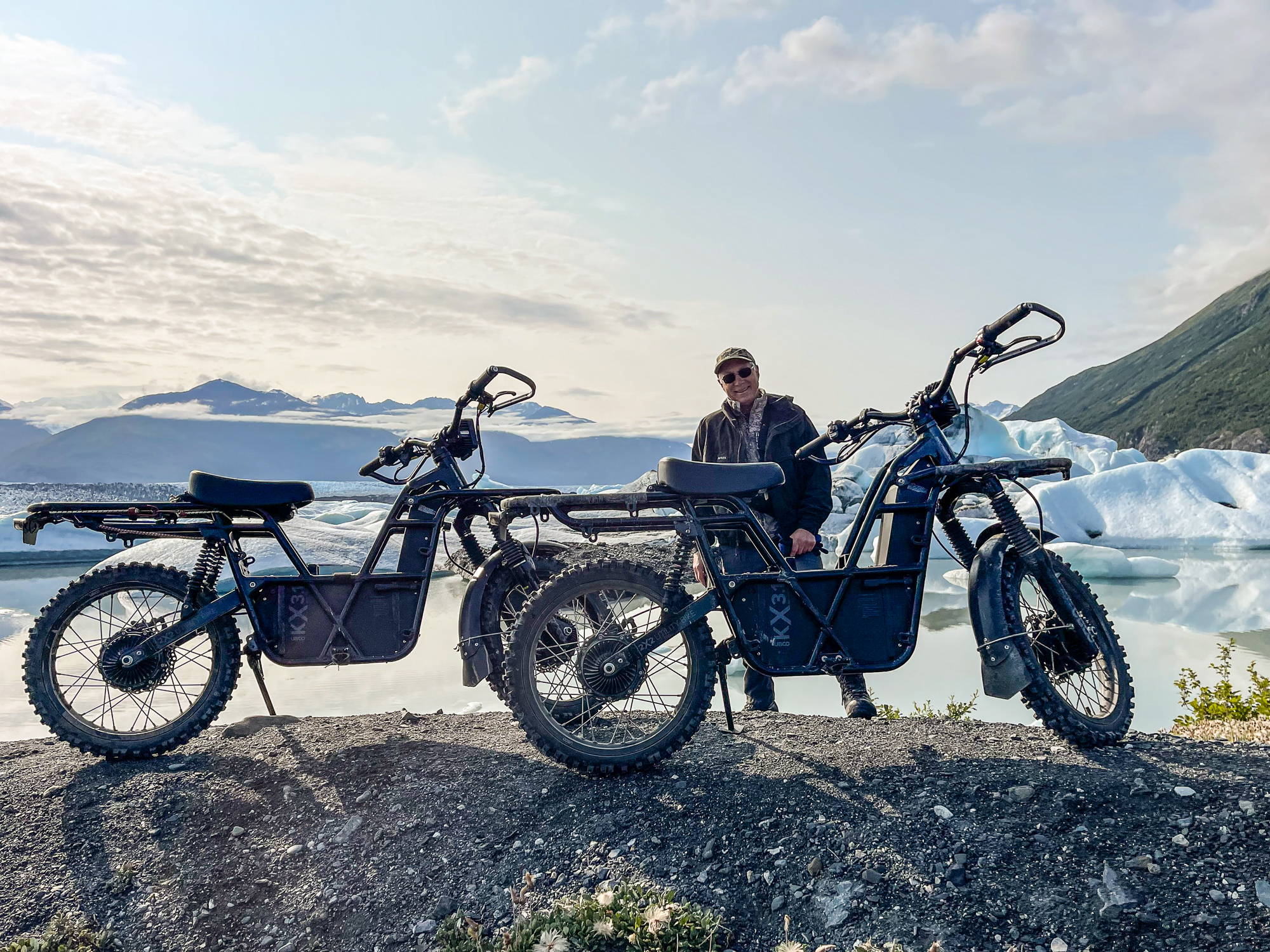 What we love about Art
His can-do attitude
Love for the outdoors
Pioneering spirit
And his ingenuity!