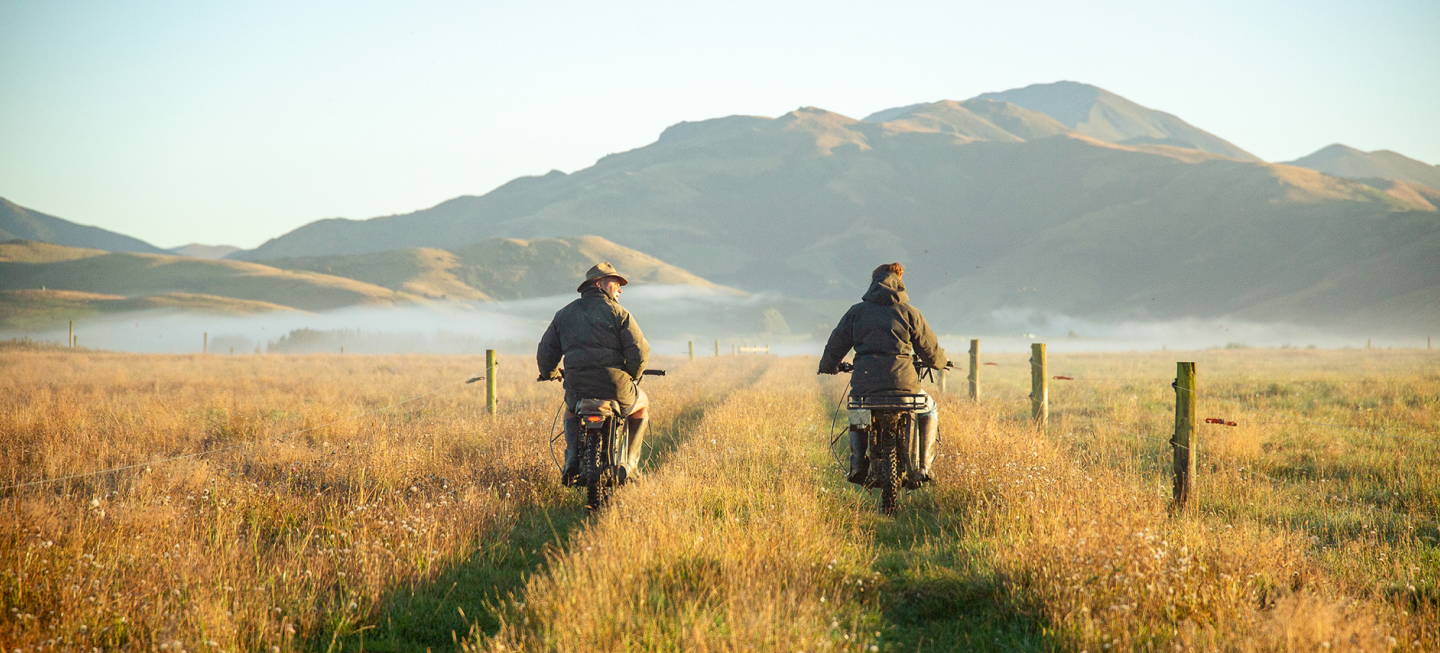 At UBCO our commitment to extending adventure, with electric vehicles designed and built to have the lightest touch on our environment, is part of our DNA. We want to connect people with more adventure in their environment, in ways that are fun, useful, respectful and sustainable for the planet.
Lifecycle-thinking is at the heart of our product development process. From the raw materials and the energy used to create our bikes, through to the 100% recyclable cardboard packaging, distribution, use, maintenance, and eventually recycling, reuse, recovery or final disposal, we are always seeking potential to reduce our environmental impact.
Built to last longer
We've designed our electric adventure vehicles to use battery-powered electric motors for a quiet ride without the noise or pollution. And most importantly, they're built to last. They are not designed for a short lifespan to be replaced by the latest model after a few years. We engineer our products to survive the toughest riding conditions; keeping the design as simple as possible to reduce need for repairs, while developing a software system to give live key status metrics on bikes for on-time maintenance that extends the lifespan of the bike.
This same push has enabled us to release our latest Gen5 model with 30% better battery cyclic longevity, improved design for disassembly, 20% better motor efficiency, strengthened frame, recyclable cardboard packaging etc.
Recyclability
Our commitment to the planet starts right back at manufacturing, with design for disassembly.
As a largely electronic product with a high capacity lithium-ion battery, we've defined end of life and product stewardship as the big sustainability issues we need to tackle head on. With our batteries for example, we've purposely designed them to ensure easy recyclability. Rather than typical glue filling standard in Lithium-ion batteries, our clever design enables the cells to keep their place in the battery without this so that it can be disassembled and its parts reused. We're also working with tech AI startup, Chemix, to develop a Cobalt-free battery much quickly than would otherwise be possible. This partnership will help to provide a solution to three huge challenges in the EV industry – increased battery energy, longer range, and a cleaner supply chain.
Servicing and refurbishment
We're constantly working towards an even greener future.
Our customers know that we pride ourselves on making sure servicing and repairs are taken care of when needed. The in-house refurbishment programme means that bikes and parts that don't go back to customers are refubished for a range of other uses including demonstration bikes.
And we've found that our customers love our bikes so much they also want to play a bigger role in taking care and looking after their bikes themselves. We've been busy working on lots more 'care and repair' resources, and will be launching UBCO Hubs soon where riders can visit us in person to find out more tips and tricks and meet other riders.
End of life uses
We haven't had much need for end of life recycling yet giving all the steps above! But when that time comes for a bike's riding life to end, we have a list of recycling partners, categorised for each part. And we've vetted them for genuine recycling use so we know that our parts won't end up on a scrapheap.
For product stewardship to be truly effective an industry wide approach is needed. That is why we're working with others such as the Battery Industry Group which is creating a product stewardship scheme for large batteries. We've also partnered with Anthesis, the sustainability activator and the largest dedicated team of sustainability professionals in the world to drive further international expansion of electric transportation.
Cheers to our riders!
Most of our riders, whether living in urban centres or in the country, are adventure-focused and serious about protecting our environment. When they're not in the city, they're involved in all sorts of outdoor adventure activities, from Overlanding and Camping to Fishing and Surfing. Like us, they are looking for compelling ways to reduce their footprint while enjoying our planet in ways that will help safeguard its future.