This is your chance to invest in a Kiwi company changing the way people work and play outdoors globally. UBCO was founded on the idea of a Utility Electric Vehicle (UEV) that would transform the way people ride, work and play.
Since it was established in 2015, UBCO has evolved rapidly into a digitally connected UEV platform including on and off road transport (2×2), portable power, accessories, and cloud-based software. Founded in New Zealand, UBCO can now be found in international markets including the United States and Australia.
Investment Highlights
Since their last capital raise in early 2017, UBCO has established an Oregon (US) based office, launched their road legal 2x2, and grown revenue to ~$3m (last 12 months).
UBCO will launch in Europe in 2019, with fresh equity capital being raised to fund new market expansion, as well as supporting sales growth and product development.
UBCO's US Compliance is a significant asset as it is a complex system that requires a 1-2-year process for market entry and compliance with the regulatory system at both a federal and state based level.
US revenue growth supported with a dedicated US based sales, training and distribution office which is led by experienced locals.
Focus on the off road outdoor and adventure market, which is a large ($1bn) obtainable market – underpinning strong forecast revenue growth to $20m by 2021.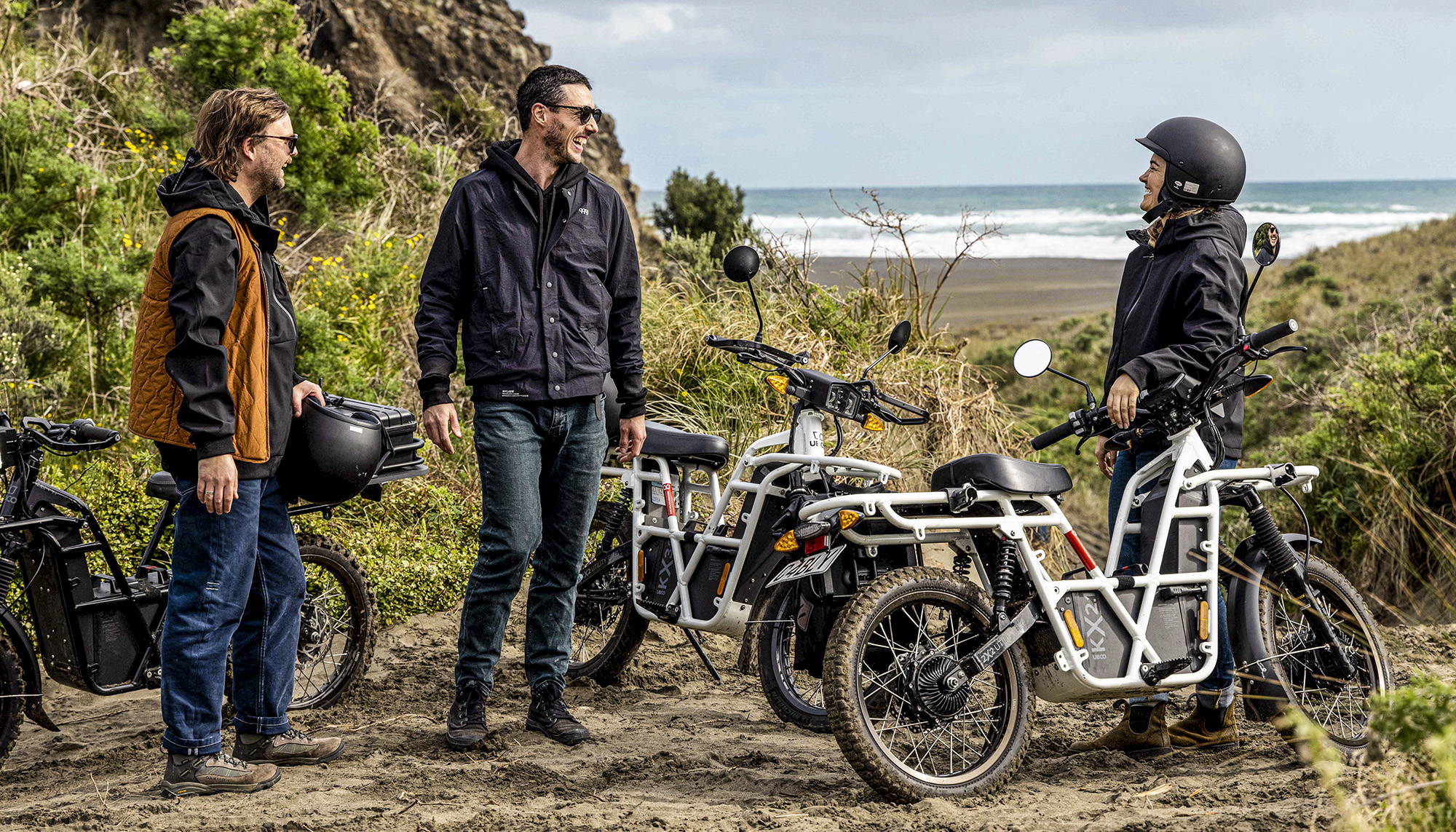 Overview
By 2017, customers had indicated the desire for a road legal version of the 2x2. UBCO then launched the Dual-Purpose 2x2, built on the same chassis, but designed for road legal compliance within the United States and Europe.
UBCO has driven a contract manufacturing model with all components manufactured by specialised companies (i.e. batteries, drives, frames) due to the significantly different plant equipment, skills, and experience involved. The supply chain is global with key parts coming from the United States, New Zealand, United Kingdom, Taiwan and China.
UBCO currently sells products through distributors in 3 geographies: New Zealand, Australia and the United States. Each distributor sells to a network of UBCO-approved dealers. To date there are 91 dealers selling UBCO 2x2s and products. Within 5 years UBCO plans to grow its global presence, resulting in three geographical territories - North America (United States and Canada), Europe (EU, UK, Norway and Switzerland) and Australasia (Australia and New Zealand).
A cornerstone of UBCO's after sales support is their Dealer Training Program and the UBCO Distributor & Dealer Portal. Dealer training in the form of workshops and online content capped with accreditation ensures all dealers are equipped to both sell and service UBCO products.
There are two clear types of customers; end users (individuals) and business (fleet) customers who are drawn from varied application areas. In New Zealand the UBCO bike is used by the likes of Real Journeys, The Department of Conservation, and in the US, The Catalina Island Conservancy (California).
The Market
Recreational usage includes hunting, camping, RV touring and recreational riding. Recreation is expected to be a key sector for UBCO especially in the United States, where 40% of the market is off road recreational. Commercial usage includes UBCO's initial market of agriculture but has quickly grown to include commercial fleets for postal services, bike rental and sharing services, tourism, conservation, civic service operations and delivery operations.
UBCO's main competitors are grouped into on and off road electric vehicle manufacturers (e.g. Zero, Alta), incumbent combustion engine manufacturers (e.g. Honda, Yamaha, Polaris Industries etc) and manufacturers of sub-10kW portable power supplies (e.g. Goal Zero).
The UBCO 2x2 is the only vehicle of its type in production in NZ, AU, US and EU. The primary competitors are the mainstream brands which manufacture combustion engine vehicles (2 and 4 wheel). Consumers buy the UBCO product because of the design, quietness, safety, utility and simplicity, and also increasingly for sustainability reasons. The UBCO brand is positioned within the outdoor and adventure market in the US.
Next Steps
If you're interested in making a significant investment, meeting with the UBCO management team to discuss your investment, or you have any questions feel free to get in touch with us.