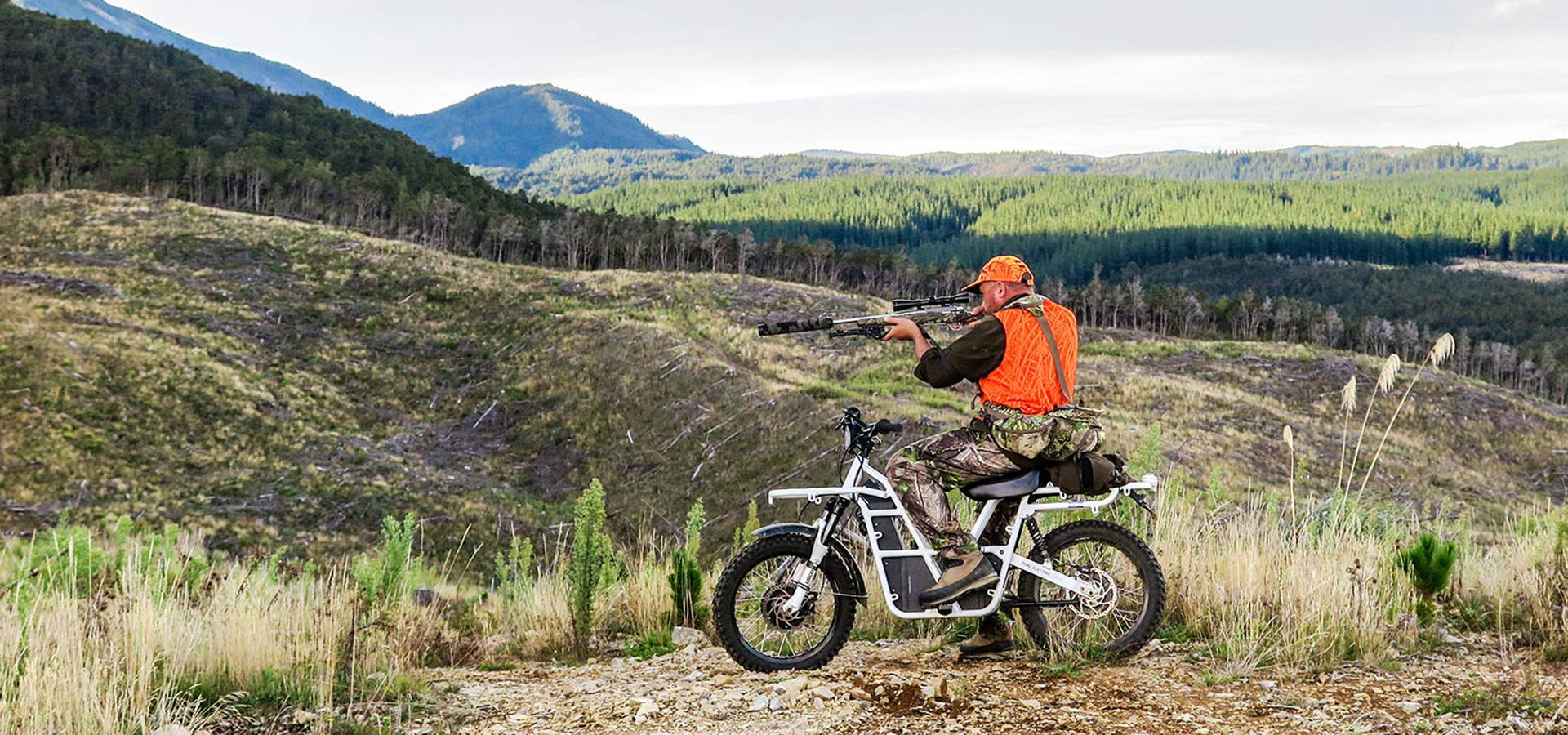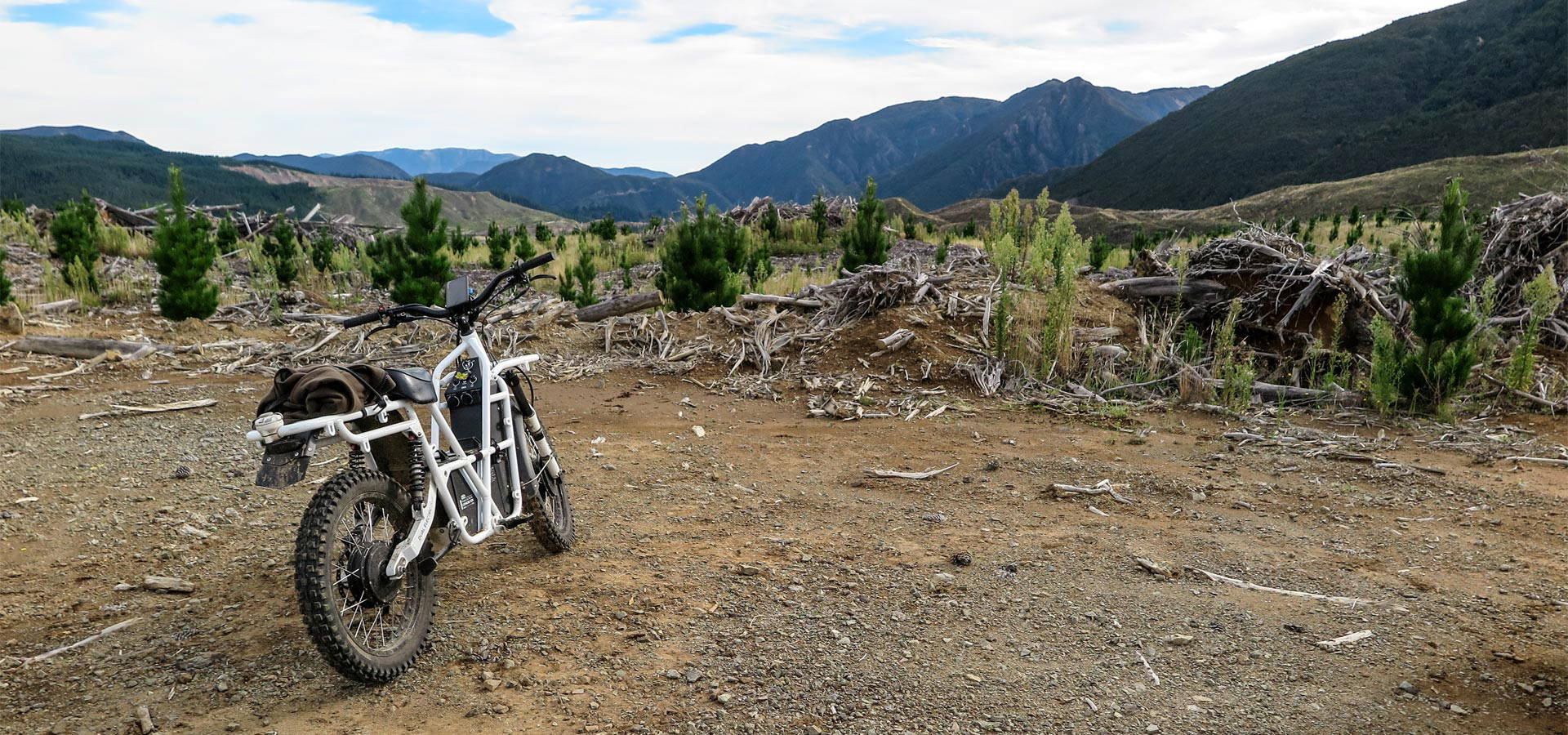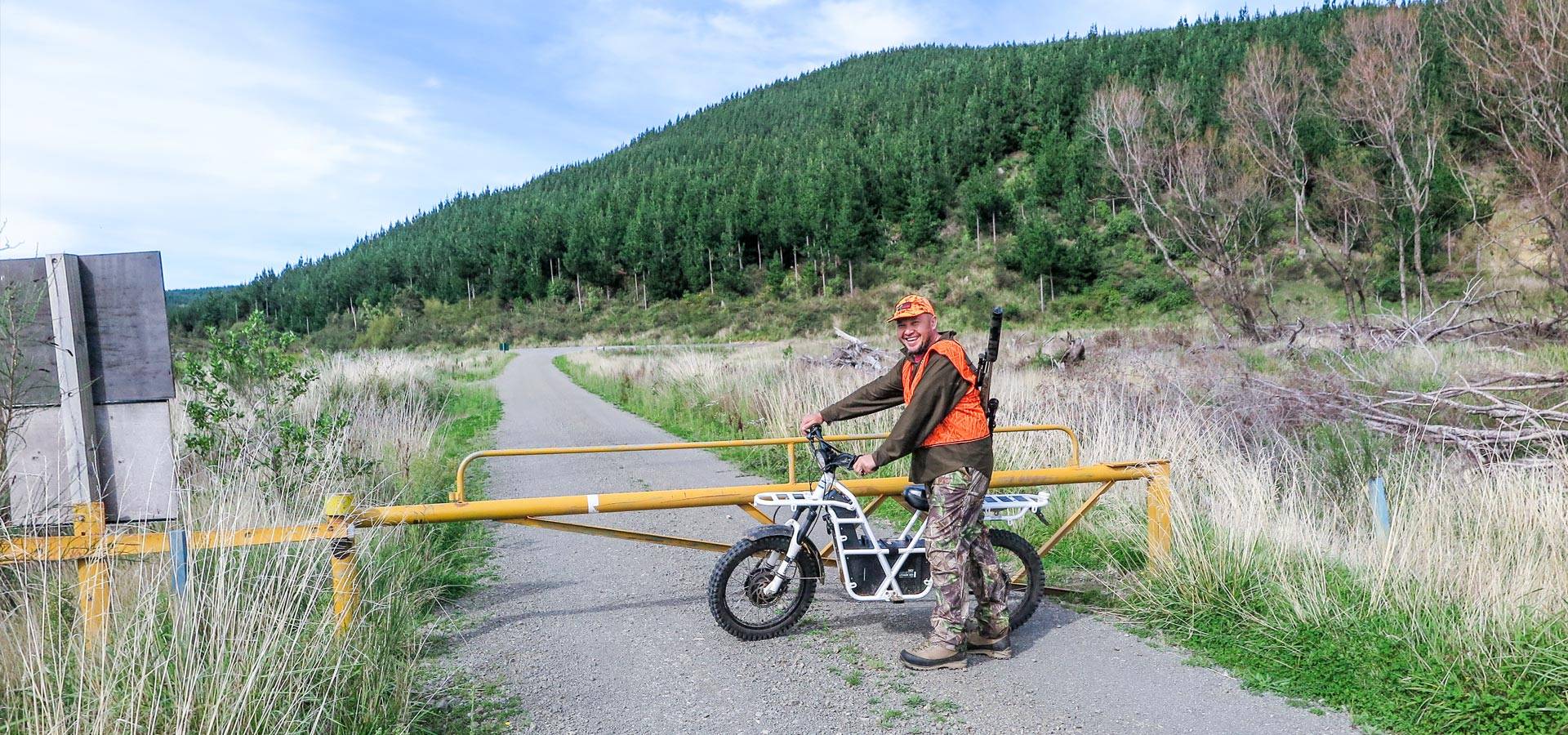 CASE STUDY: Hunting
Meet Kelly
Kelly Pouwhare lives on a lifestyle block in Poraiti outside of Napier in New Zealand. A keen outdoorsman, Kelly hunts for venison and was searching for a side-by-side for his lifestyle block when he first discovered the UBCO 2X2.
"I was looking at getting a Polaris for hunting and farm work, but then I got talking to a mate who'd had some success hunting with his pedal assist electric mountain bike. He'd found that animals couldn't hear him coming, and that's when I thought the UBCO could be good for hunting too."
After that conversation, Kelly booked in an UBCO test ride, and decided to keep his ute for towing the trailer and completing round the farm jobs. However, Kelly wasn't convinced with the UBCO initially; he was sceptical of the 2X2's ability to handle the steep terrain until a second test ride put him at ease.
"It's not an AG100, but it's actually quite capable on the hills for what I need. In a lot of the places I go hunting, there's dead ground to cover, sometimes up to 4km of walking, so I decided to treat myself seeing as I was turning 50. That's my excuse anyway."
Hunting Near Urewera National Park
Since getting the UBCO, Kelly has had a good run, shooting four deer on his last trip into the Rukatui Valley, which borders the Urewera National Park.
"As usual, I went with my mate Mike who took his quad with a trailer in, except this time I decided to go ahead on the UBCO to scope it out first. I knew the bike was pretty quiet, but I was still surprised when I literally bunted two sheep off the track right in front of me, they simply had no idea I was even there."
"When I reached the first lookout, I looked across the valley and saw four Red Deer, so I jumped off the bike and stalked them to another ridge when they disappeared, but then I looked to my right and saw 7 reds who were even closer. Probably half the distance. I couldn't believe it."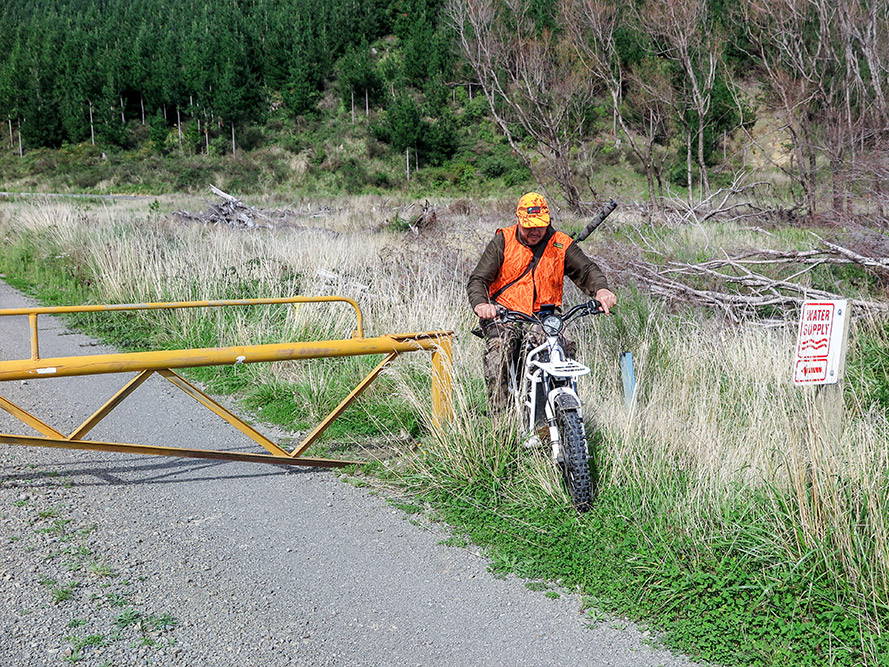 In the past, Kelly would access hunting land by car, which included a 10km round trip to get the key; now, it's quicker to go around the gate with his Ubco 2X2.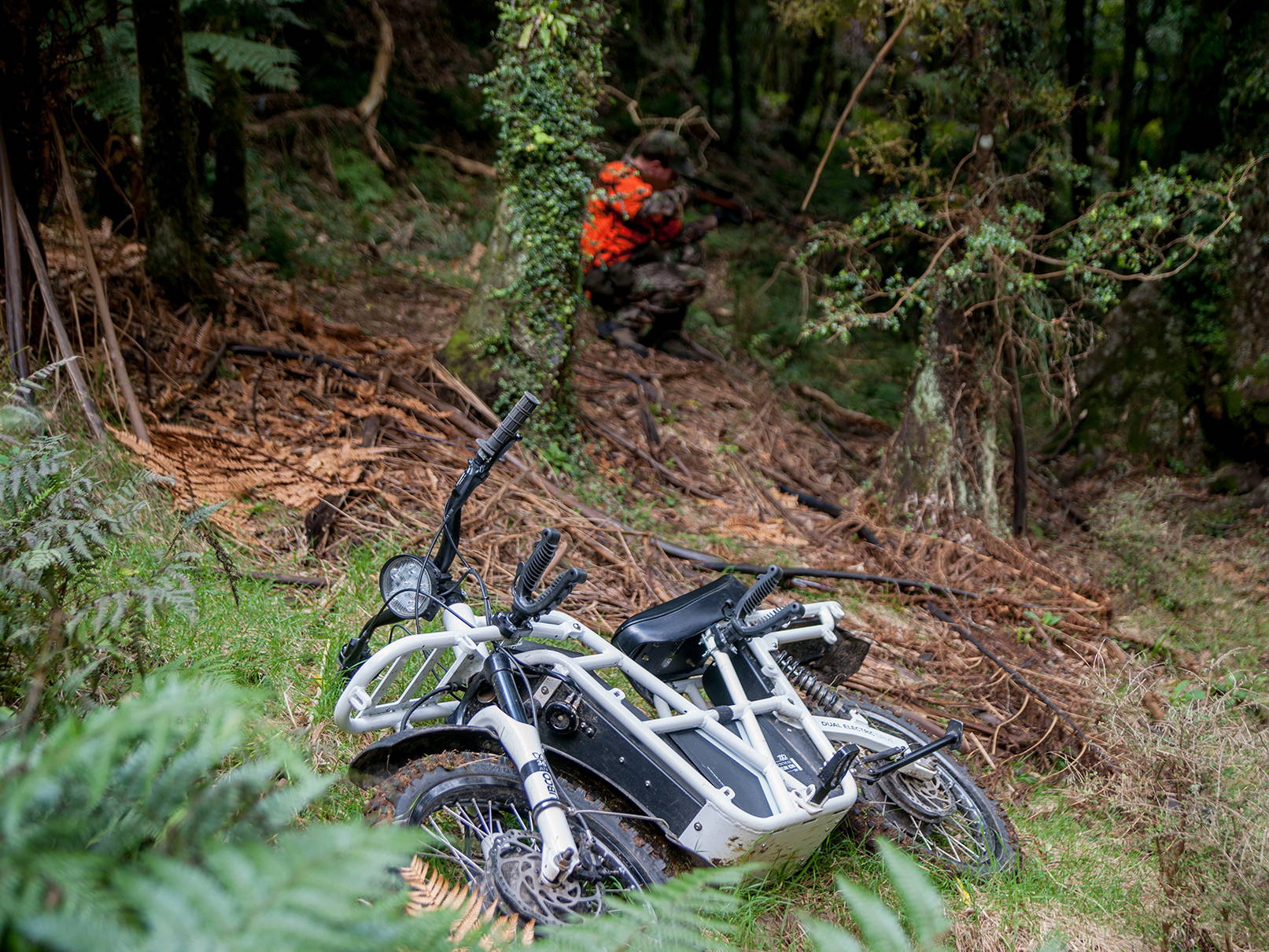 Carrying all your gear is easy with an Ubco 2X2.
"As I shot my second deer, I heard Mike approaching on the quad from a few kilometres back, and the cattle and sheep instantly pricked their ears up, and they all took off well before Mike even came over the ridge to where I was. That's when I thought, all the times we've been here before, they've heard us coming before we've even seen them."
"The next morning, I returned on the UBCO and shot two more, leaving me with two hinds, a spiker, and a yearling to take home. It was a great trip."
The Kaweka Ranges
Kelly also hunts in the Kaweka Ranges, to the east of the Hawke's Bay, where recreational hunting access to this area is provided to permit holders by Pan Pac logging company.
"I have a permit to hunt in the Kaweka's, but with the UBCO being lightweight I can easily lift it over the forestry fence, which saves me a 10km round trip to collect the key just to open the gate."
"On my last trip to the Kaweka's, I've never seen so many hares. I must have seen 90 or more, simply because I could cruise along quietly without attracting attention. Sitting inside the cab of a diesel truck isn't that good for hunting – you can't see much. And walking is too slow. Now I can cover a whole block in a night, and I can check every spot."
Kelly has been hunting for the last 15 years, and with the UBCO, plans to do a lot more in the near future.
"The UBCO doesn't make hunting any easier, but now I can cover a lot more ground, much more easily."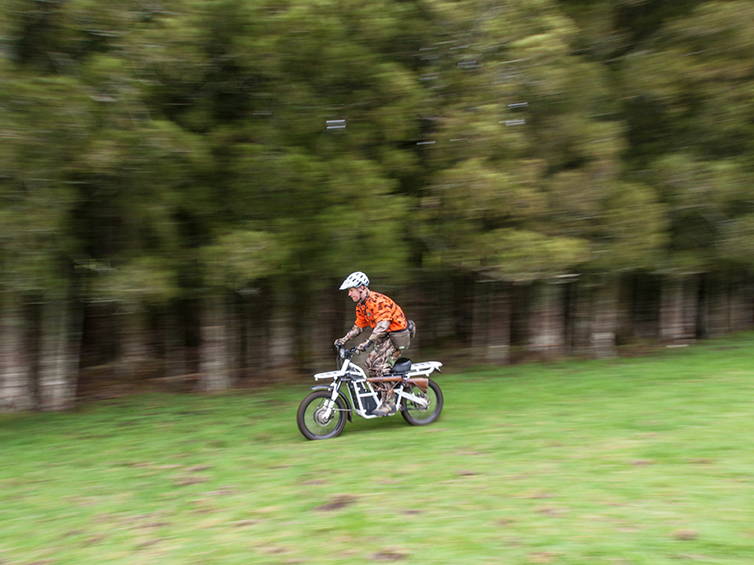 A special thanks to Kelly for sharing his Ubco experience. Could an Ubco be your secret weapon? Shop now or test ride a 2X2 at your nearest dealer.