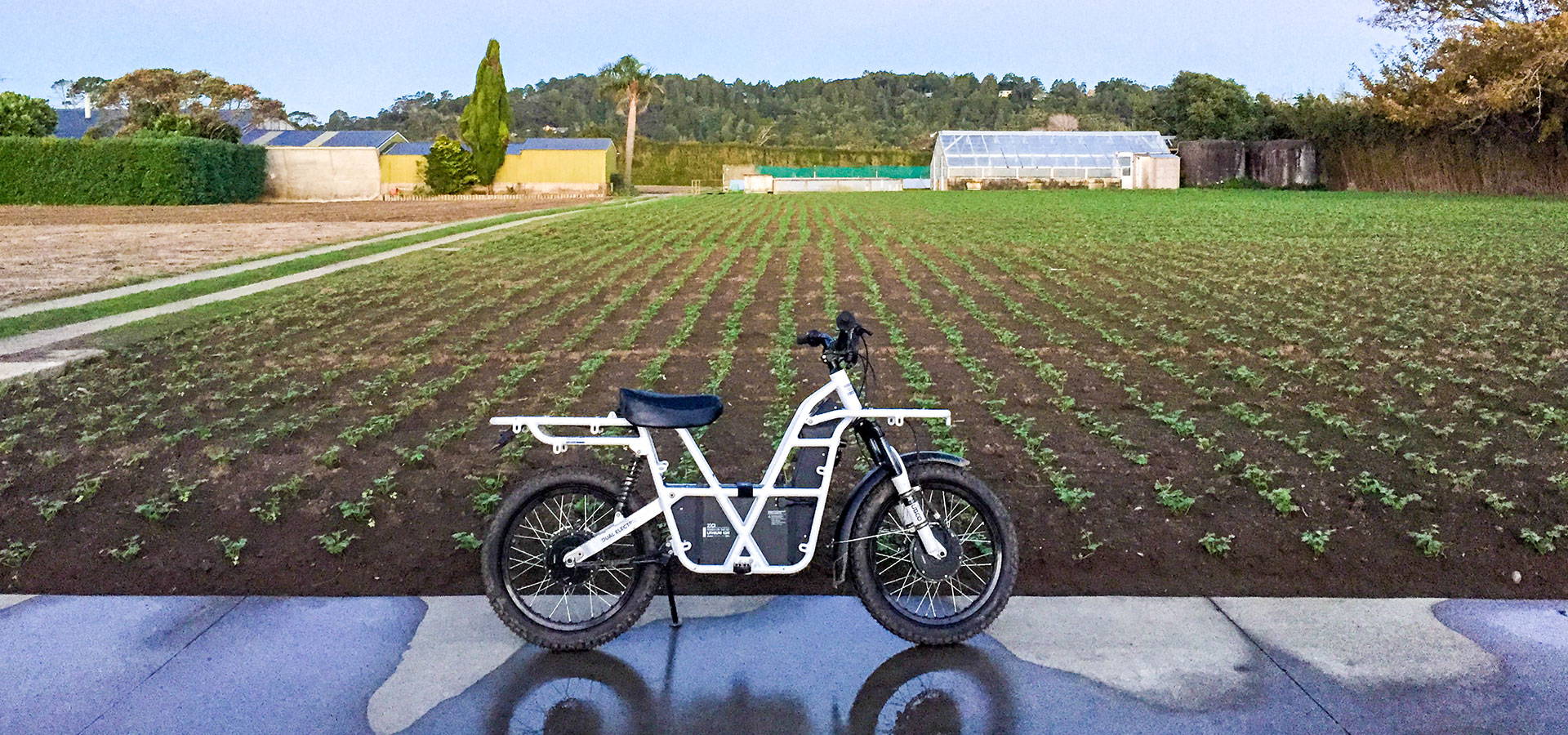 CASE STUDY: Horticulture
On his family farm northwest of Auckland, Luke Franklin spends his days picking, planting, and watering celery, then packing and delivering it to market. Six days a week, all year long, they work to deliver 1500 cases of celery to markets each week.
"We have on average about 12 acres planted out at one time. Plus all the small plants in the glasshouses and frames which would be about 70-80,000 plants, plus also our seedlings."
Grow and Deliver
With this impressive workload in mind, Franklin was visiting Fieldays in 2016 when he spotted the UBCO stand and his interest in the 2X2 was sparked. While he currently uses two older CT110 motorbikes to navigate his 40 acres of land, he was looking for an alternative to replace them when they're on their last legs. He has found it in the 2X2.
Driving a lot of short distances around the 40 acres of land, Luke finds it easier on the 2X2. With a maximum 20km each day he only has to charge the bike once a week. Jumping on and off the bike all day, checking in on plants and staff, it doesn't matter if the bike is left running. No gas is wasted idling and very little battery life is spent.
"We all like it a lot better than the CT. When you think you're gonna hop off quickly and you leave a CT running, and then you get carried away, and you come back 15 minutes later and it's still just idling, but you don't have to worry about that with the UBCO."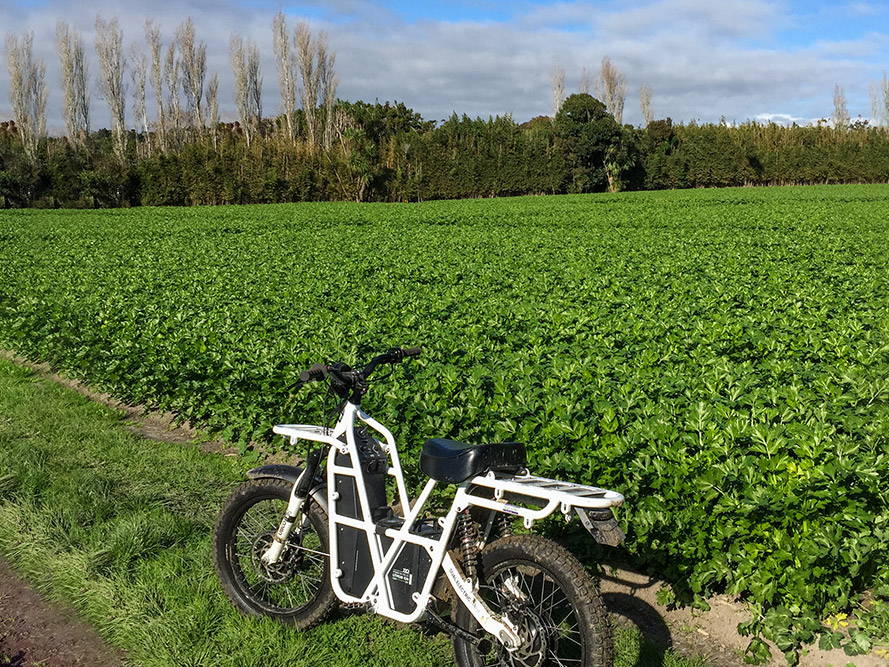 The Right Tool for the Job
He also finds a lot of benefit in the low maintenance of the 2X2: "No gears, no kick starting, if it falls over it doesn't flood. Of course, you don't have the same maintenance costs, changing oil, filters, spark plugs."
With a lot of hedges on the property, the quiet drive of a 2X2 is not only pleasant, but a safety feature as one can hear a tractor coming around the corner. Where he may have had some close calls on a loud motorbike, he doesn't have to worry about that with the UBCO. The near silent drive makes for a pleasant ride during a full day's work.
The land around the celery farm is mostly flat, but where there are hills, Luke admits the CT does perform better at the bottom end. However, the 2-wheel drive makes a huge difference; it just "cruises on up" where a CT might spin out.
With these benefits in mind, there may just be more UBCO 2X2's in Luke's future in the celery garden.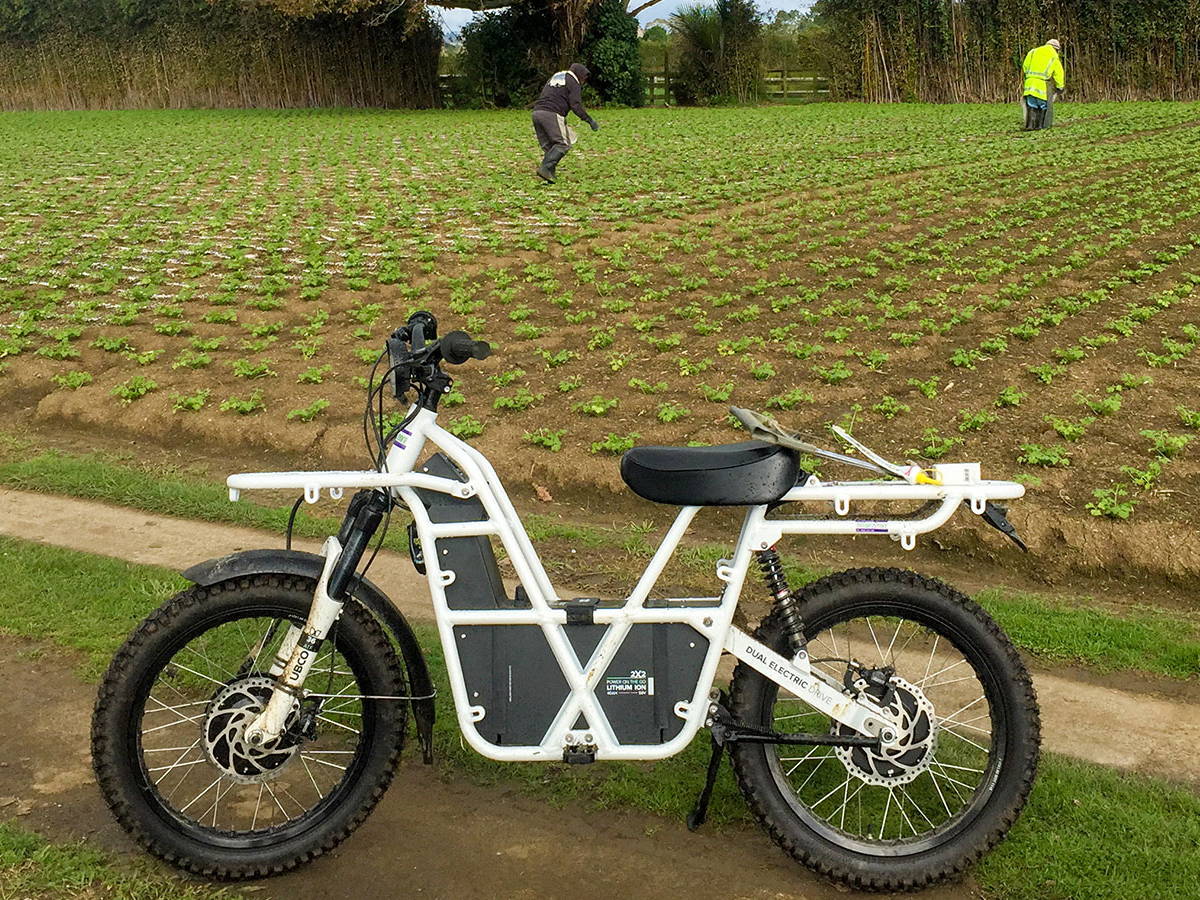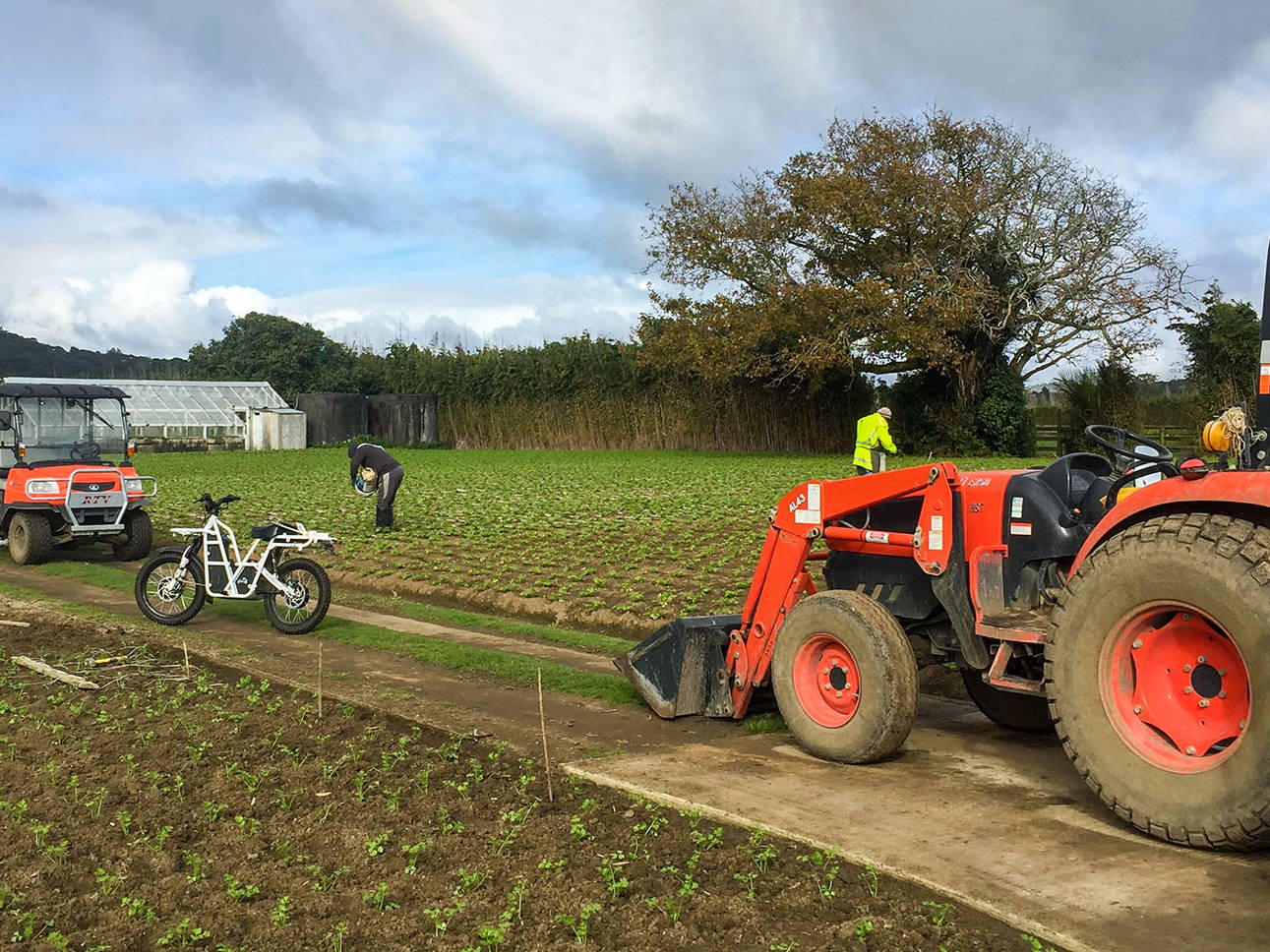 A special thanks to Cor and David for showing us around their Te Puke operation. Could an UBCO 2X2 help you out on farm? Shop now or test ride a 2X2 at your nearest dealer.