UBCO Ambassador, William Woodward shares his adventure to the Baja peninsula.
Baja has become one of those places where each time I return, I learn a little more about the place, the people, the culture, and find a new reason to want to return the following year. It's a place where friends come together and disconnect from the busy world we live in.
By now most people have heard about the road trip getaway that is the Baja peninsula. At nearly 1000 miles from the USA border to the southern tip, there's plenty of room to spread out and find the place that spurs your excitement. Activities vary depending on how far south you go, as well as if you're visiting the Pacific Ocean side or the Sea of Cortez side of the peninsula. From surfing to spearfishing, kitesurfing, scuba and snorkeling, historic sites, and plenty of 4x4 roads for all the overland aficionados. Along with plenty of adventure pursuits, the food, the culture, the soft sand and warm wind are a nice break when winter hits the further north locations of the USA.

How long will it take? Well, that depends. To go the full length (assuming you don't decide just to stay and become one of the many expats living in Mexico) can take days each way, and that doesn't include time to visit little towns or beaches along the way. We tend to go for up to two months to give time to settle into the process and slow down. If you can work remote like we do, you eventually fall into a little rhythm of work, relax, catch some waves or some fish, soak up the sunrises and sunsets over the ocean, repeat.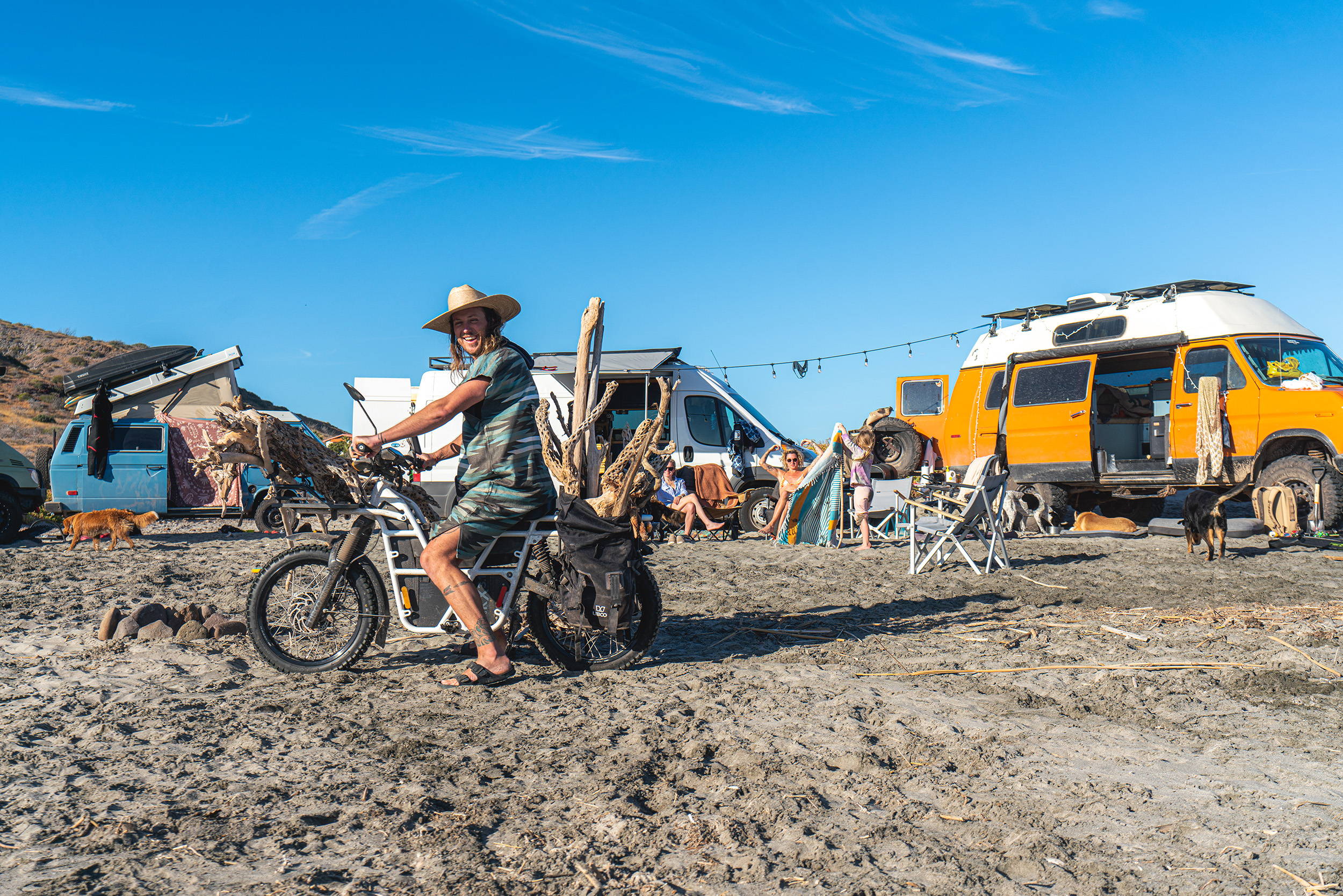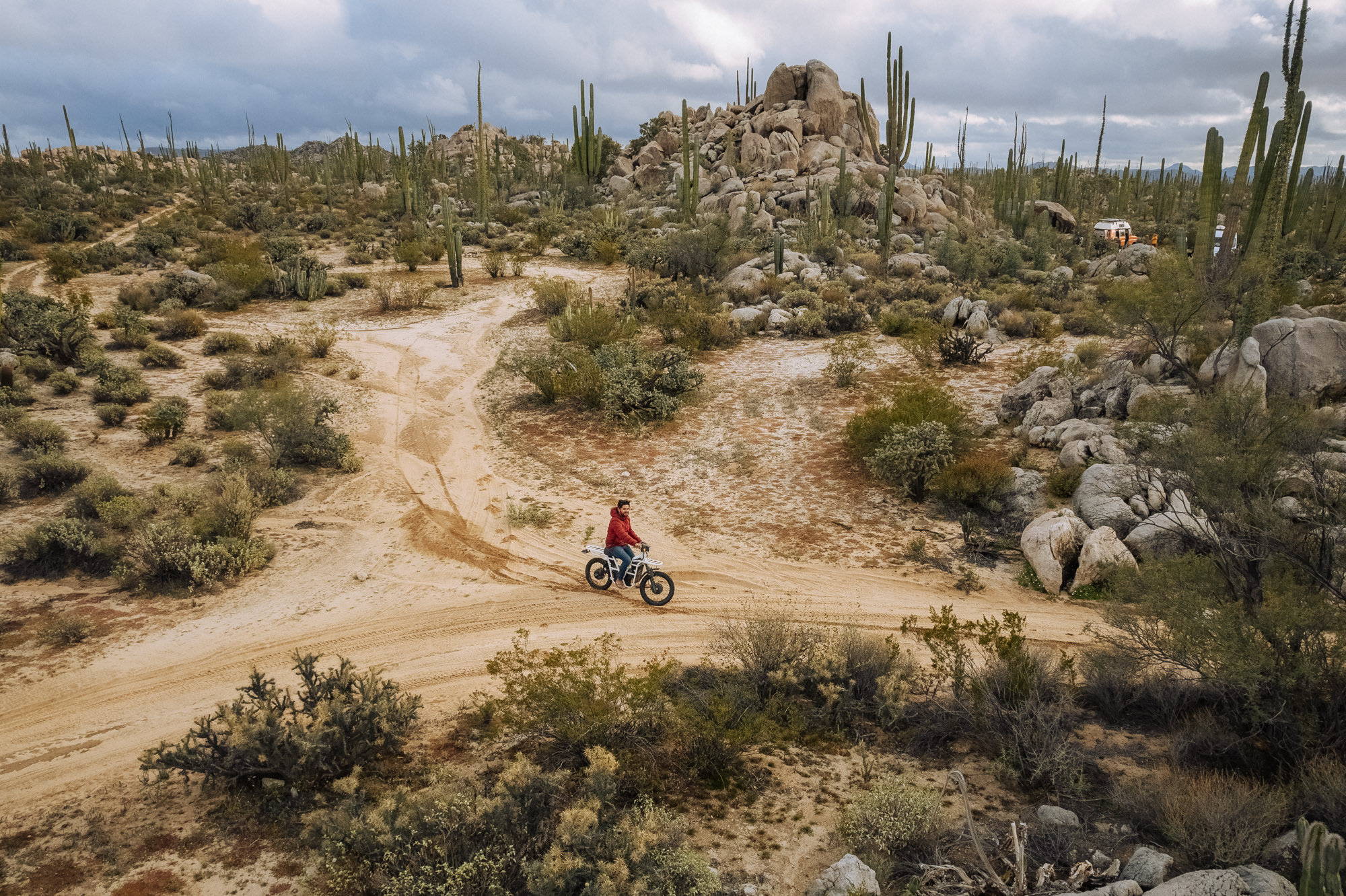 Every person you meet who's been to Baja will have their list of favorite taco spots, great waves, and best margaritas, but part of the fun of exploring Baja is finding those places for yourself! The opportunities for hole in the wall locations and off the beaten track campsites is endless.
Up till this trip, I have only had one mode of transportation, which was also the vehicle that I was living out of. Taking on an UBCO 2x2 felt like it might open this whole new method and opportunity in this land of dirt roads and deserted coastline. That turned out to be even more true than I expected, and the UBCO became our grocery getter, spear fishing scout mobile, firewood collector, and all around side adventure rig. It allowed us to set up camp and leave it set up while there were other side quests to attend to!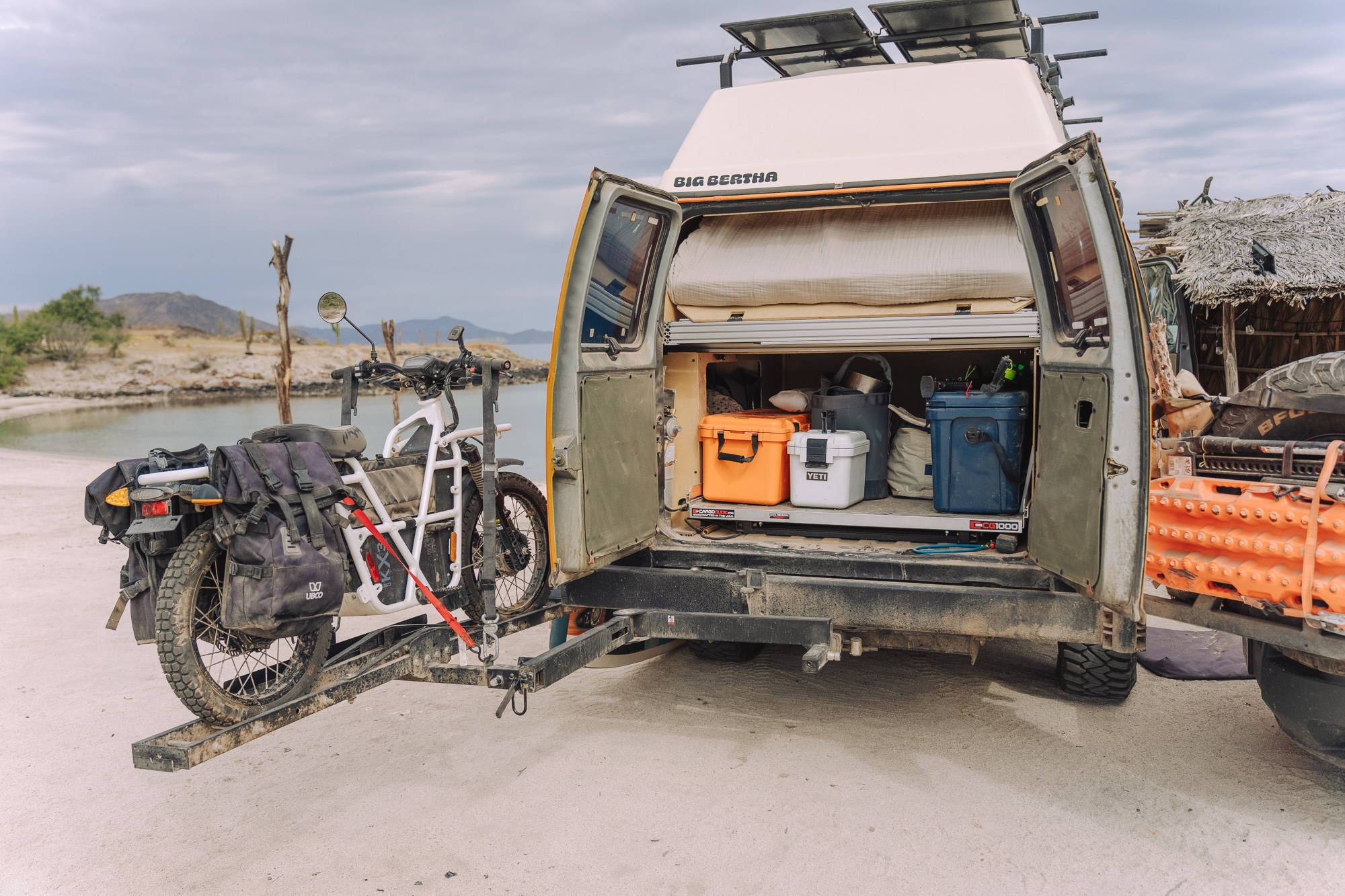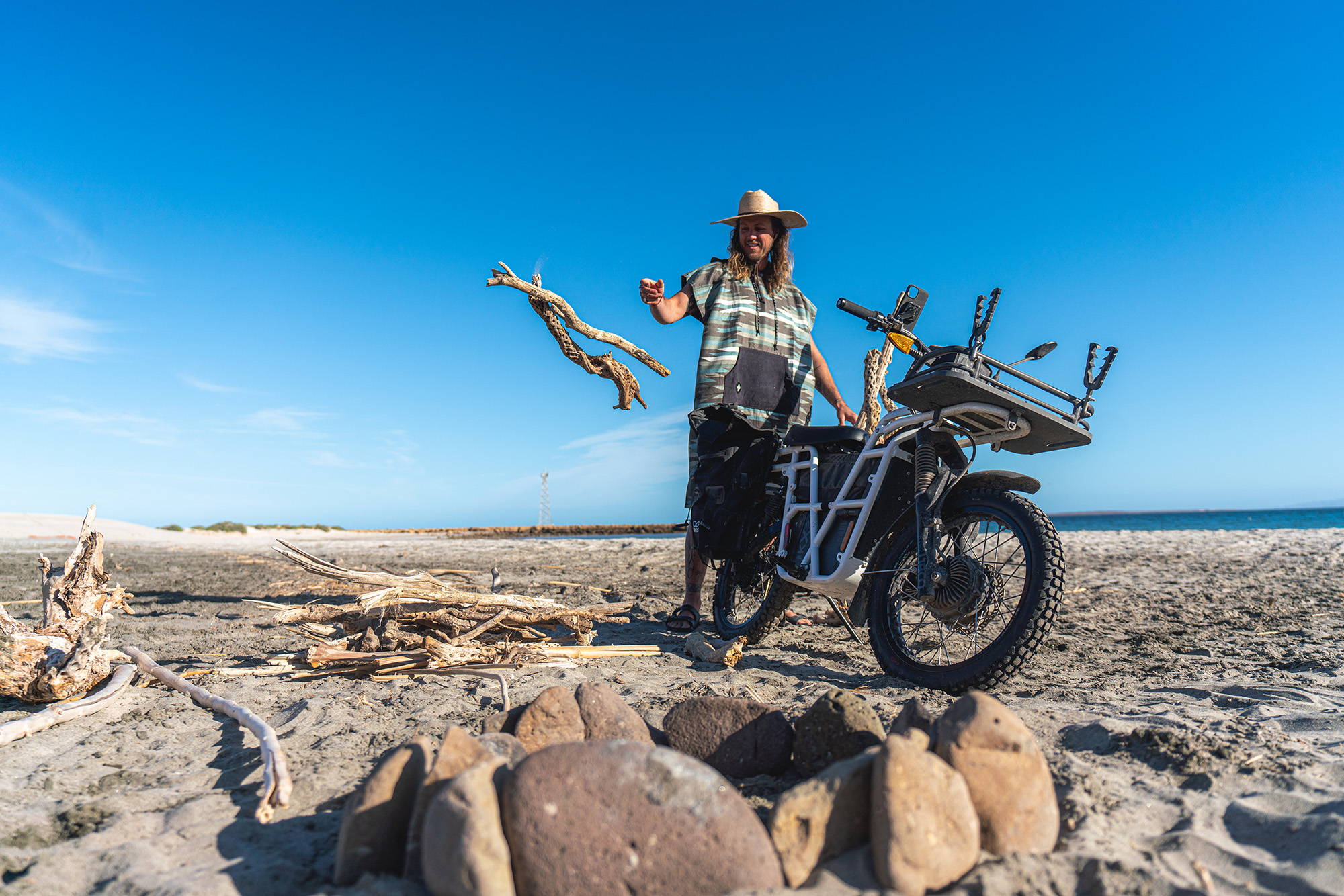 A few tips for general travel
Download the maps.me app and "offline" map the entire peninsula. Assume you won't have cell service most of the time.
iOverlander is a great resource from folks like you who have come this way before: good food stops, clean water fill-ups, and remote stretches of sandy beaches.
Add an UBCO to your kit. Not only is it fun to ride, being able to leave camp set while you run errands and explore off road day trips has really changed the game for getting to even more remote locations. The time and ease it takes to load / unload massively outweighs the savings you'll have in breaking down camp.
There are military checkpoints every handful of hours along the main roads. Don't bring anything or buy anything you don't want a military official to find.
Learn some Spanish before you go. Not only is it a sign of respect, you'll get better information from the locals and learn more about the culture of Baja, which is half the fun!