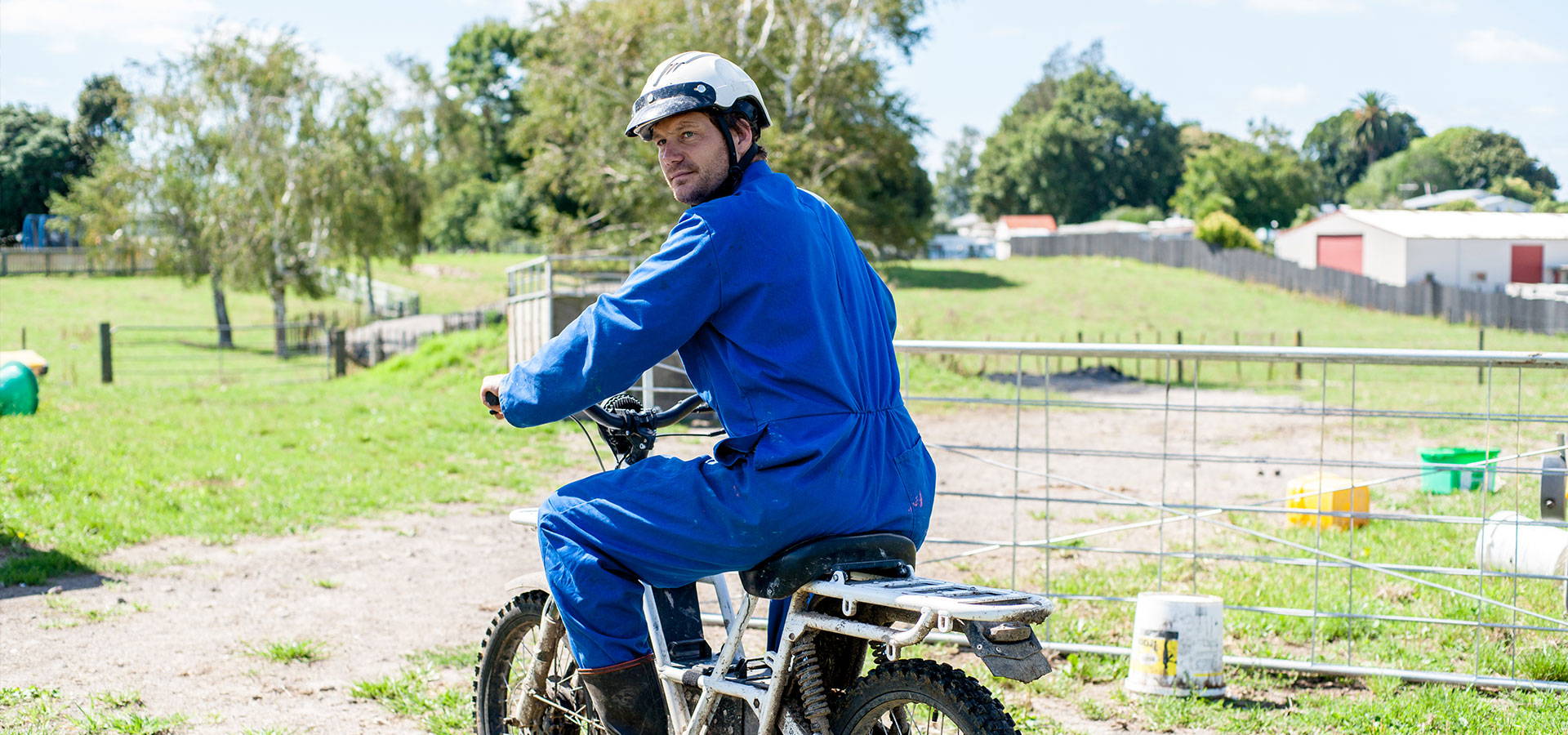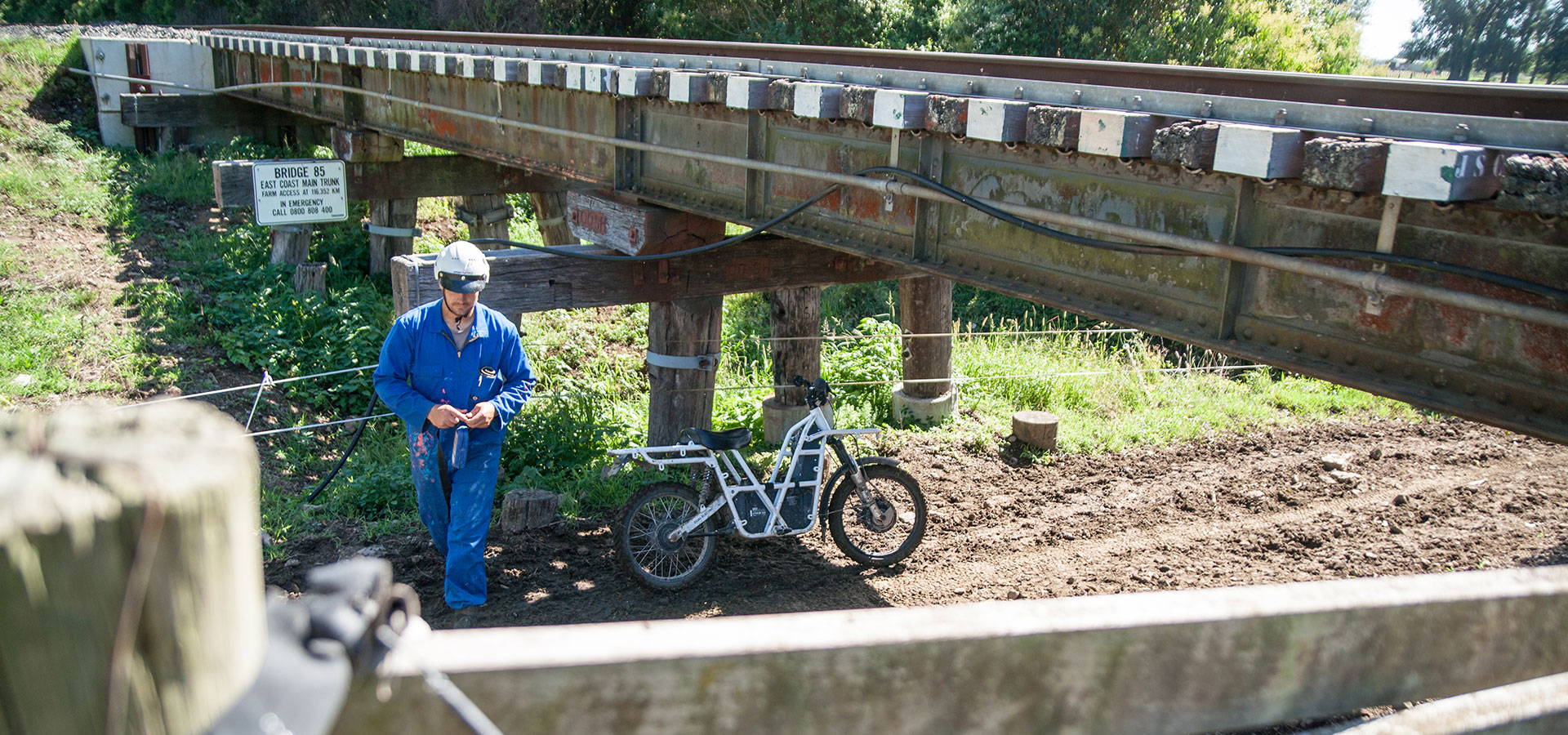 Meet the Verweys
Over 35 years ago, Cor Verwey left Holland and arrived in New Zealand with nothing but a backpack and a willingness to work. After farming 7 days a week for many years, Cor bought a small farm just north of Te Puke in 1988, and over time has bought neighbouring properties to grow his operation to the size it is today.
Cor, along with his son David, now have 120 hectares for their 480 dairy cows, but the farm also has 4 hectares of kiwi fruit and 80 hectares for dry stock – to put it lightly, there's plenty to do.
Cor admits to thinking outside the square in his approach to farming, and that's what first led him to investigate the UBCO 2X2 back in 2016.
"I remember first seeing the UBCO bike in a farming magazine advert, so David and I made an effort to check it out when we went to Fieldays back in June 2016. We arrived at the UBCO stand, tried it out, and pre-ordered a bike on the spot."
"I told my wife I'd ordered an electric bike at Fieldays, and I remember when the bike turned up at the farm a month later, she asked me where the pedals were. That took a bit of explaining."
Not only is Cor focused on innovation, he's also interested in moving away from fossil fuels, with the all-wheel-drive 2X2 being a first step for the Te Puke farm.
"I believe that, as a country, we're not making fast enough progress towards electric power. We can't keep pulling oil out of the ground. It just doesn't make sense."
Like father, like son
Having worked five seasons 'pulling tits' on the farm, Cor's son David uses the UBCO every day to get the cows in and to do work around the farm.
"It's nice to sit behind the cows without the noise and smoke of a petrol bike. The bike is good in the mud too, the 2-wheel drive provides good traction, and it doesn't spin out like our other petrol bikes do."
The farmers bought an Ubco as a way to get past petrol and see electric vehicles as the way of the future.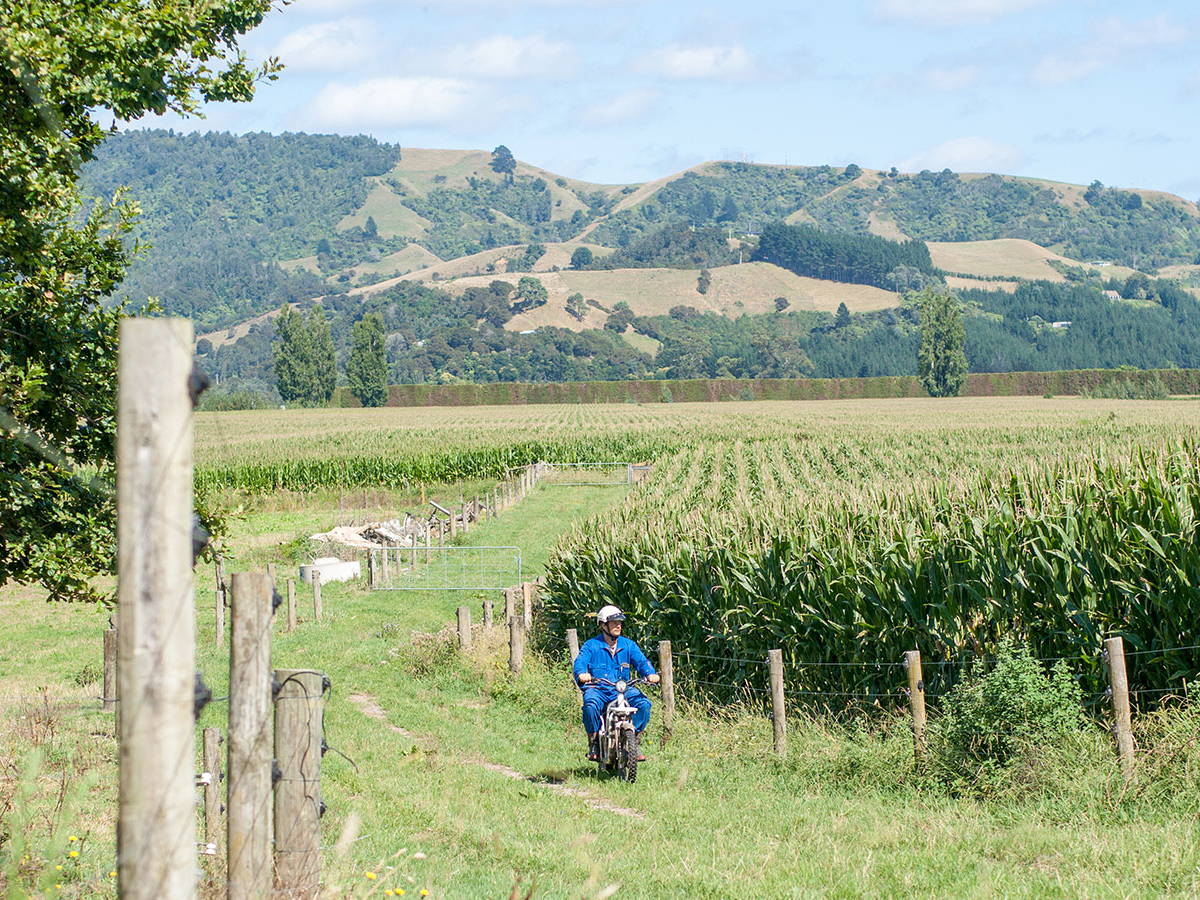 The 2X2 is a first step in moving away from fossil fuels for the Verways on their Te Puke farm.
UFO Sightings
David admits it took some time for the cows to adjust to the silence of the 2X2.
"I remember when we first got the UBCO, it was a rainy night, and I went out to check the cows. The white bike, the silence, and the super bright light all shook them up a bit at first, I think they thought a UFO was coming in to land. But after a week they got used to it, and now they're fine."
Return on investment
In terms of farm bikes, the Verweys have one UBCO 2X2, as well as a petrol Honda and a Jailing motorbike. Cor's excited about seeing how the UBCO performs over the next few years.
"If the UBCO can last 5 – 6 years, then it's a good investment in my eyes, because most of our farm bikes only last 2 – 3 years, tops. And for our petrol bikes, we normally spend around $750 a year on petrol, and $250 on parts – but with the Ubco we're looking at around 360 charges a year at approximately 88 cents a charge in terms of electricity, so the difference is significant."
The downside of going electric
For Cor, one of the major downsides of the UBCO is that he can't hear if his workers are late for milking.
"Before we had the Ubco I could tell if David had accidentally slept in because I could hear him heading down the race on the petrol bike. But if he's riding the UBCO to the shed then he can get away with it. But at least I can sneak up on him if I've got the bike, so I guess it goes both ways."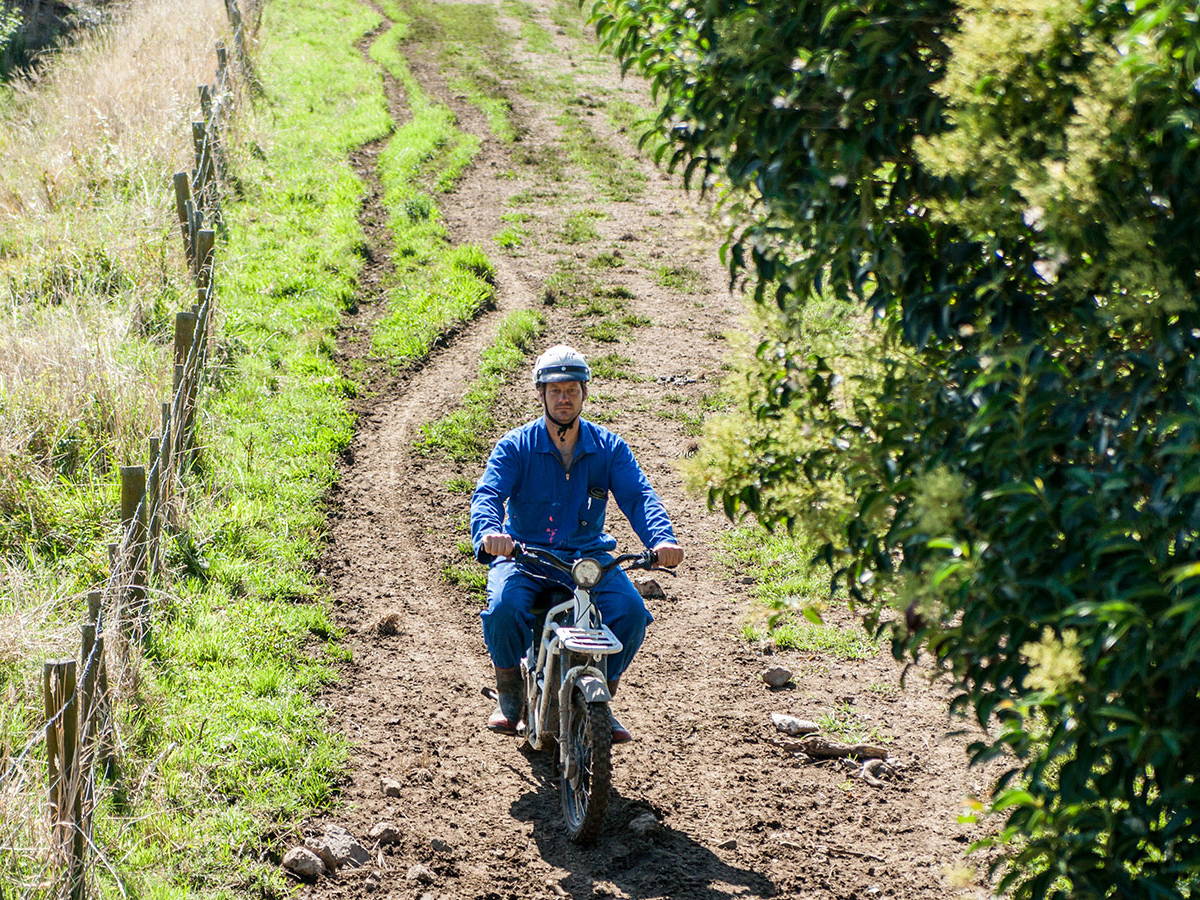 Cor and David Verwey run a 120-hectare dairy farm, milking 480 cows twice a day.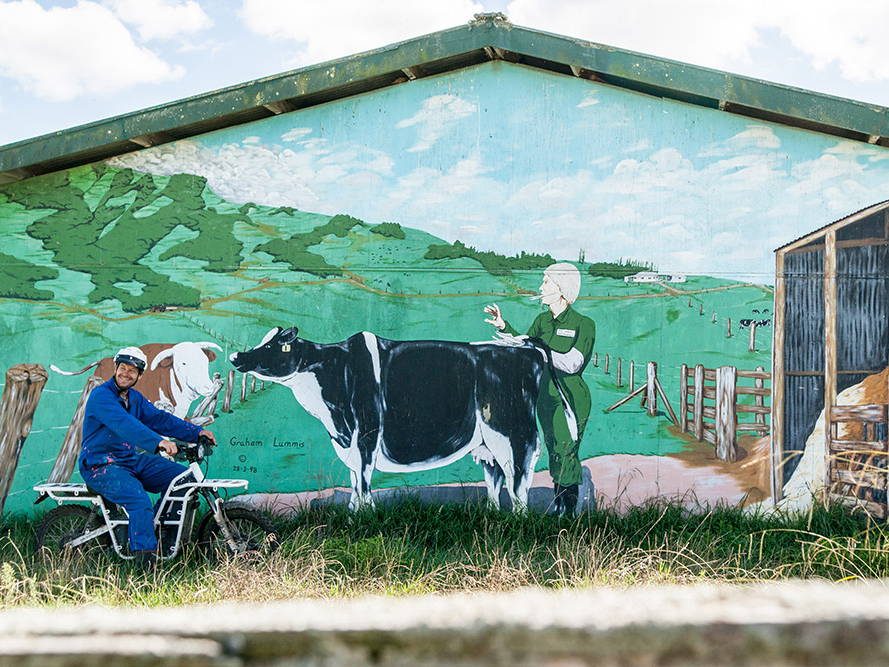 A mural on an old shed, featuring Dave's mum and a couple of legendary cows, has garnered the attention of local media.
A special thanks to Cor and David for showing us around their Te Puke operation. Could an UBCO 2X2 help you out on farm? Shop now or test ride a 2X2 at your nearest dealer.