Through 2020 UBCO has been quietly taking on the global lightweight electric vehicle (EV) market with their dual-wheel drive 2X2. Born in New Zealand and built tough for safe, versatile, all-terrain performance on and off road, the UBCO 2X2 has a steadily growing fanbase around the world. Helped to some extent by riding several global mega trends.
Sales and use of lightweight EV's that don't require a full car licence are booming. This expansion will continue in 2021 and right through the 20's driven by the three megatrends of climate change, Gen-Z avoiding cars, and individual mobility demand.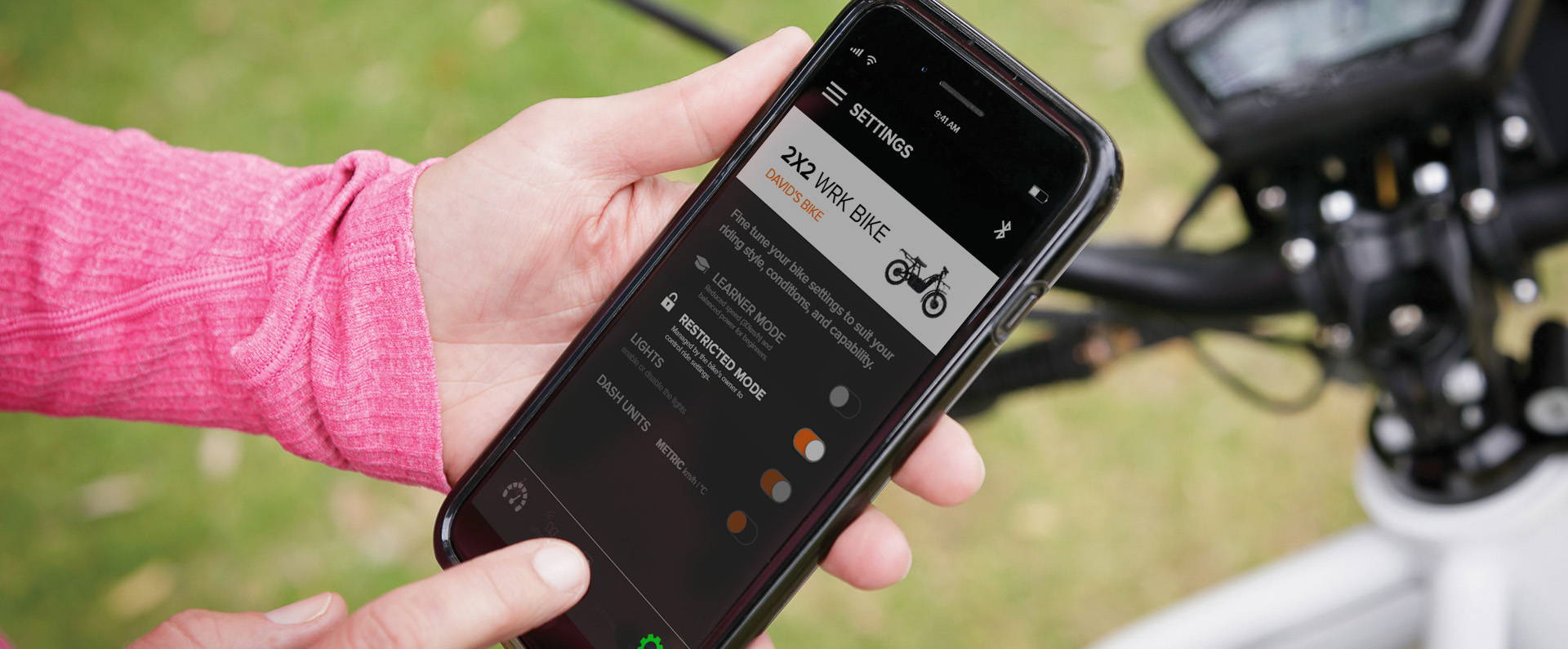 UBCO's CMO Neil Tierney based in London says "UBCO is riding these big waves of change and we're not shy about it. As more people turn to electric vehicles and alternative forms of transport, we're continually developing and refining our products, whether for on-road, off-road or on and off-road use. These are exciting times, and we intend to lead in the space of lightweight EV." During 2020 UBCO developed three key features to help further unlock the massive consumer and enterprise e-moped opportunity globally in 2021:
Consumers can now buy an UBCO from the comfort of their home. Either collecting from their closest dealer, or having their bike delivered direct to their door. The customer centric design of the packaging means effortless set-up and customers riding within 20 minutes of delivery.
Every UBCO in 2021 can be connected by telematics and be online 24/7/365 for full visibility, control and data. If a bike needs new brake pads, we know. If a bike is stolen, it can be remotely located and immobilised.
UBCO's new vehicle subscription provides peace of mind for enterprises and the most hassle-free, economic and sustainable way to run a fleet. Clients pay a fixed monthly fee covering the 2X2 bike, battery, intelligent rider app and fleet portal, and servicing. UBCO retains stewardship of the bike and battery at the end of term for reuse or recycling. Subscriptions will be offered to consumers in 2021.
The result of the strides made by UBCO in 2020 includes rapid expansion across Europe, UK and the US. In response to rapid growth in the US, UBCO added 25 new dealers during 2020 and now have coverage across 50 states. A vehicle assembly plant was also set up for the US market in Oregon. UBCO's US President Ethan Ralston says "It's exciting to see interest growing so rapidly in the EV space, particularly in the US. Setting up our US assembly plant represents a big milestone for the business, increasing supply capability and growing the team on the ground there. UBCO bikes now proudly carry the badge "Designed by UBCO in New Zealand. Assembled in USA". That's something we're really proud of." Expansion through Europe has also been significant. From just 3 dealers in January 2020, UBCO now have 14 dealers established and counting. Globally UBCO are getting close to 150 dealers as demand continues for the unique, tough, 2-wheel drive electric utility bikes. UBCO is looking forward to taking it to the next level in 2021!