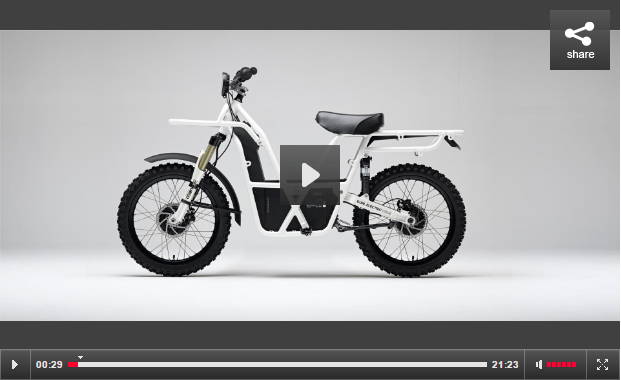 Vaughn Davis chats to Daryl Neil about the adventurous 2×2 Ubco electric trail bike.

TLDL (Too Long Didn't Listen): We talk a lot about apps and websites on Sunday Social, so it was a refreshing change last night to cover the Ubco offroad electric bike. Unlike most New Zealand tech startups, the Ubco is a real physical product, and it's designed and built right here in New Zealand. I was lucky enough to ride the $7999 bike over the weekend (actually they haven't come to get it yet, so look out for me on the mean footpaths of Ponsonby…). Here's what I made of it:

Great looks: its tube steel design looks super solid and feels to me like something you'd parachute behind enemy lines on D Day.
Surprisingly powerful: all 90kg of me was zipping happily up some very steep hills thanks to its unique 2WD system.
Impressive range: one charge will take you 100km at up to 50kmh and cost about 70 cents!
Pretty pricey: at $7999 you could buy an OK used car… but the Ubco would cost less in the long run.
Offroad only: they're working on this, but the current Ubco can't be ridden on public roads.