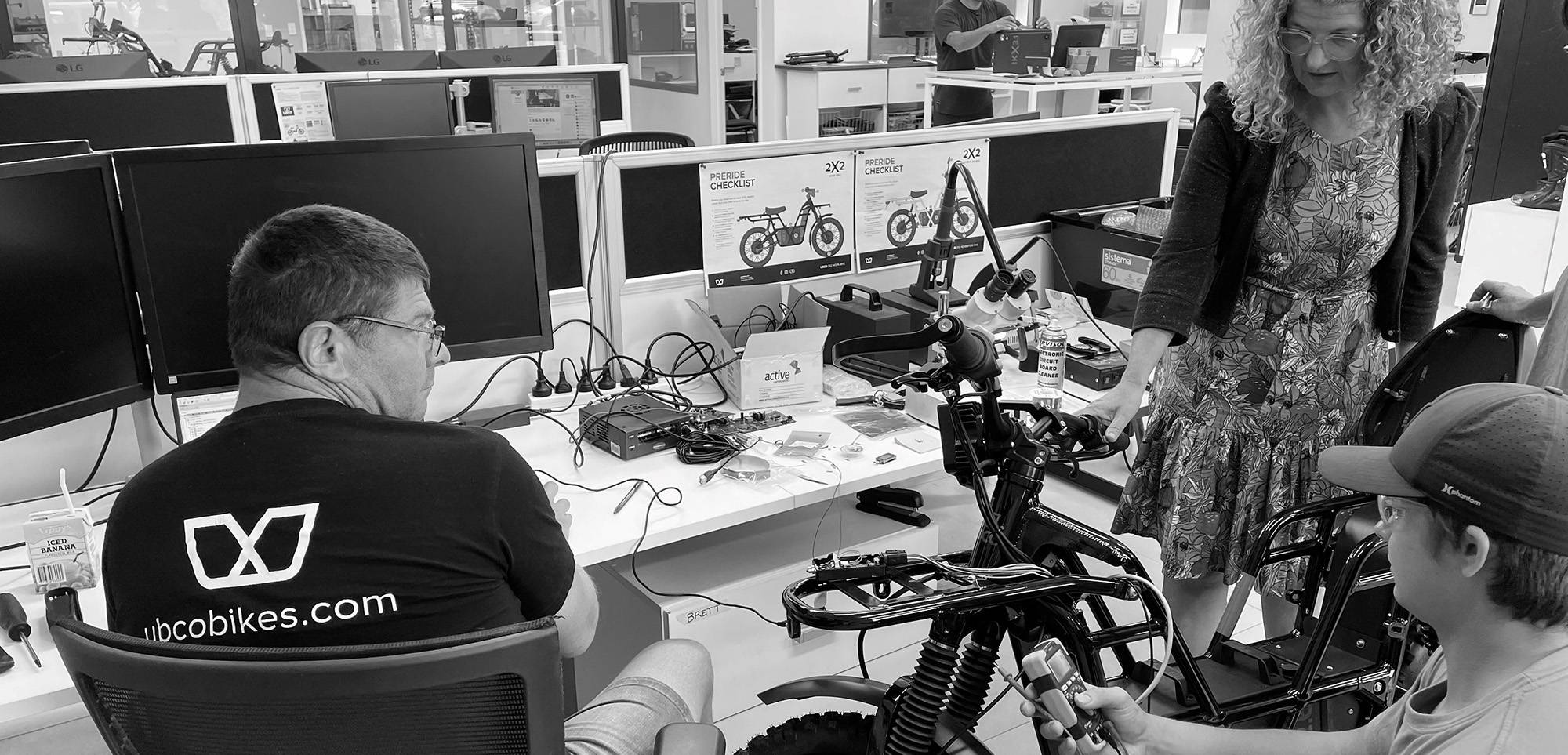 Responsible for enterprise sales and sustainability, Phil is tasked with scaling UBCO's vehicle subscription business across North America and EMEA. Subscription underpins UBCO's approach to delivering customer value and our intelligent and durable vehicles create a rich seam of data that will play an increasingly important role in delivering a safe, sustainable and value-led solution for our customers. Linking perfectly with Phil's sustainability focus, subscription also helps address the product stewardship challenges facing electric vehicle manufacturers.
Before joining UBCO, Phil spent 5 years with leading sustainability advisory firm Anthesis Group. There Phil led global sales and business development first from London and then San Francisco, before establishing Anthesis Ventures, the corporate venture arm for the Group. UBCO represented one of the first investments made under Ventures and Anthesis continue to be an important partner, developing UBCO's leadership position on product sustainability.
Phil is a mentor at BRIIA.io, a startup accelerator in the San Francisco Bay Area. And when he's not working, Phil can be found on the tennis court, getting his dog out of trouble at the dog park and during more normal times, seeking out the best dim sum in San Francisco.
Colin Godby – Chief Product Officer
Colin heads up the Product and Engineering groups at UBCO. This means building out the strategy for how UBCO develops compelling products to drive our growth while also establishing the frameworks for design, development and delivery into the market. Previous to UBCO, Colin worked in variety of industries including consumer electronics, advanced vehicle technologies and themed entertainment. Colin has built teams from scratch and successfully led engineering development through phases of massive growth at various businesses. When not working, he's spending time with wife Angela, and their two boys, Bryn and Kai. They love to explore the outdoors on bikes and snowboards, camp all over the Western US, and search out the best food and drink.
Also joining the product design team are Stuart Harwood – Senior Project Engineer and Sam Nepia – Mechanical Engineer. Both Stu and Sam have a love for bikes and great experience working in product design teams.
We're also thrilled to bring Ryan Johnson – Financial Controller into the team with 20 years' experience in senior leadership roles across the finance sector.
But that's not all, we're on the hunt for a Manufacturing Program Manager/Engineer based in Taiwan. If this role is of interest to you, or someone you know, check out the details here.
UBCO is looking forward to taking it to the next level in 2021!