Born in New Zealand and built tough, the electric UBCO 2X2 is ready to take you on your next adventure.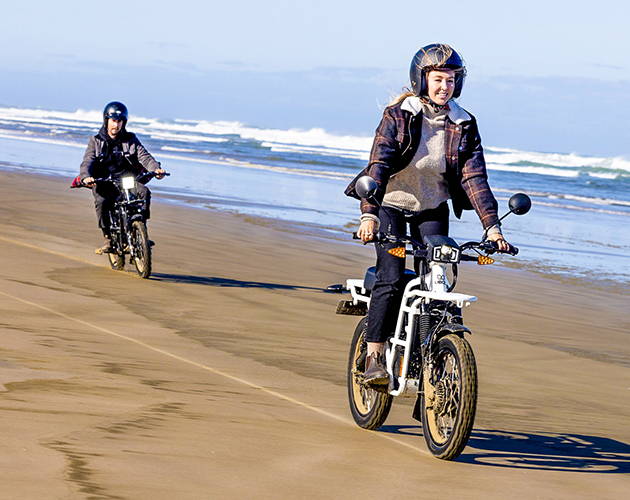 Unmatched freedom
All-electric and all-wheel drive, the UBCO 2X2 is all-fun.
No clutch, no gears, and a step-through frame make it easy to tackle any terrain with total confidence. Just twist the throttle and go, you don't even need motorbike riding experience.
And with up to 75 miles range, it's an epic way to explore the outdoors.
Total utility
The UBCO 2X2 is built tough and intrepid.
From camping gear to surfboards, fishing rods to gun racks, the 2X2 is purpose-built to get you and your gear out there.
And weighing in at only 116lbs (without the battery), it's easy to transport on the back of an RV, adventure rig, pickup truck, or Sprinter van.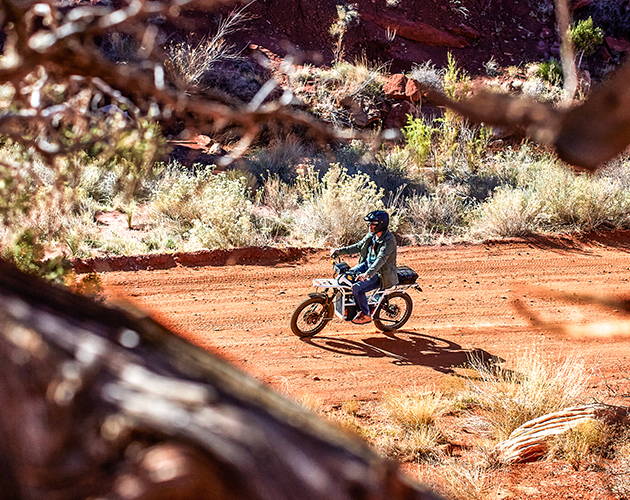 Low impact
Breeze past the gas station and off to adventure.
On an UBCO 2X2, you'll shrink your environmental footprint and tread lightly on the land.
Near silent motors let you enjoy the sounds around you without adding any noise pollution of your own. Take only memories, leave only tire tracks.
"We love our 2X2's because they are so easy to ride. The main reason we bought them was that we could ride them together and do things while camping and spending our weekends outdoors."
"The day I discovered the 2X2 fit inside my van was magic. It gets me and my pile of gear to places I wouldn't otherwise go – opening up doors to whole new adventures. Life is definitely more fun on an UBCO!"
"A lot of the time I am going places no human has probably gone before. There are no trails or anything. But that's not a problem on the UBCO, it's a great machine to explore on."
"The 2X2 is as fun as it is utilitarian. The platform is highly flexible: It's as comfortable on the street as it is on the trails or loaded down with camping gear for an overnight adventure."
"I live in a 1953 Fire Truck so I can eliminate commuting, I can park where I want to be and stay put for months on end. Any commuting or grocery runs can be done with the UBCO 2X2, making errands a little more adventurous."
IT'S TIME TO RIDE
Hop on our 360° interactive test ride and see the 2X2 riding through the Moab Desert.
PREFER TO FEEL THE WIND ON YOUR FACE?
Get amongst the adventure and book a free, in-person test ride.
Your information will be shared with your nearest authorised UBCO Dealer – they will contact you directly to organise your demo ride. Please note, a valid driver's license will be required for on-road demonstrations. (Your local dealer may have additional conditions which will need to be met.)
GET YOURS TODAY
Find out more about the UBCO 2X2 Adventure bike. When you're ready to buy, you can shop online or visit your nearest UBCO dealer.