In 2014, entrepreneurs Anthony Clyde and Daryl Neal saw a gap in the market for a new bike after spending 10 years in the electric bike industry. They presented the 1st raw prototype of the 2×2 at the National Agricultural Fieldays in Hamilton. Fast forward 6 years, and we successfully launched the biggest single release of product in the company's history. Not only that, but we've grown strategic relationships that are pushing our brand and products into the lives of urbanites, trail blazers and thrill seekers as much as farmers all around the world.
Here's how our year shaped up…
PRODUCTS FOR THE FUTURE
Our focus has always been on developing a complete product platform which enables our customers to power their purpose. This year our designers, engineers and production teams have dedicated themselves to delivering this goal. We now offer an integrated product set that leverages the benefits of modern electric drive and battery technology without compromise. Hitting the market in 2020, we are VERY excited about the potential of our new product range.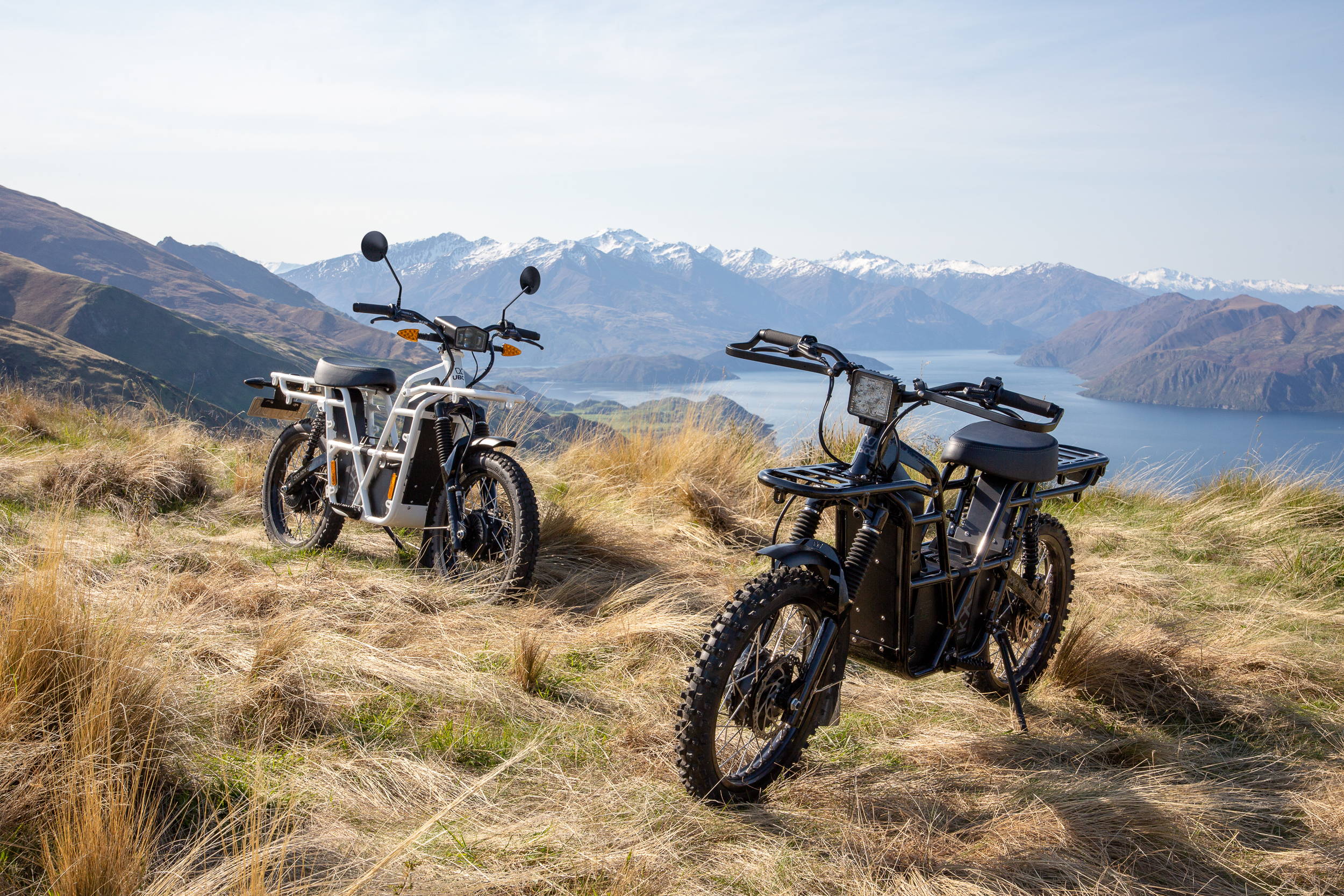 THE 2×2 GOES URBAN
Richard Miles; co owner of 3 Wise Men approached us early in the year asking if we'd be interested in collaborating and we thought it was a brilliant idea.
With a perfect merging of functional design and fashion style, our collaboration with 3 Wise Men has resulted in an urban update for our UBCO 2×2.
We're pretty proud of the limited edition UBCO 3WM Urban 2×2 we've built while 3WM have designed a complete capsule range of clothing and accessories.
We love the UBCO 2×2's Kiwi essence and its heritage. In many ways it is like the 3 Wise Men brand itself, being born of the desire to provide honest, reliable apparel, that can keep a man looking stylish and on his game throughout the business day." – Richard Miles, 3 Wise Men founder.
PIZZA ANYONE?
If you live in the metropolitan cities you may have seen the UBCO 2×2 delivering Domino's Pizzas from their corporate stores in Auckland, Taupo, Christchurch and Queenstown. Cameron Toomey, GM Domino's NZ, says the decision to have a fleet of 2×2 makes sense when you look at the numbers (total energy cost of NZ$800 over the two-year life cycle of the bike). And we reckon customers will be super happy to get hot pizzas as the UBCO 2×2 reliably and quickly navigates traffic to their front doors every time.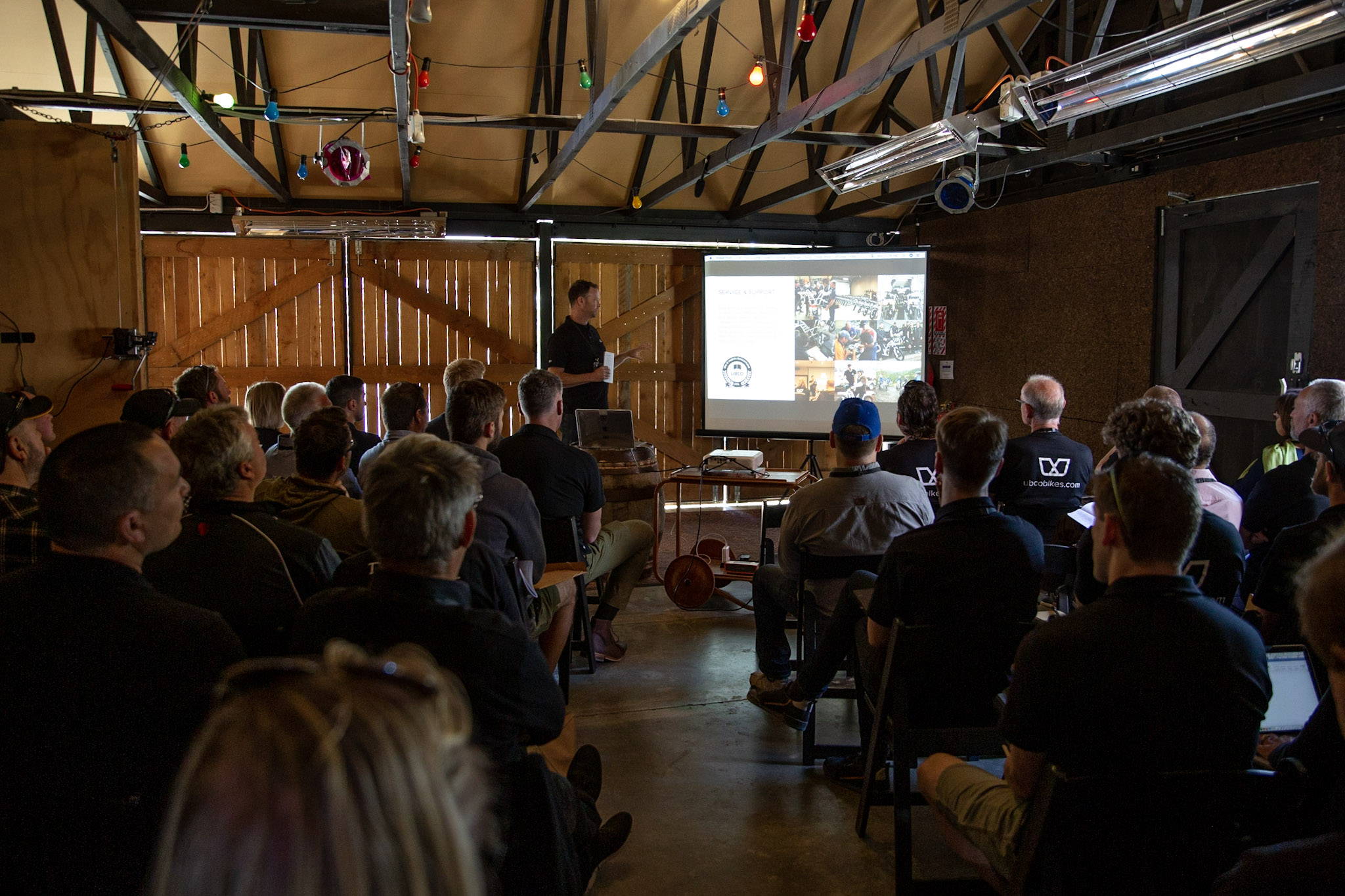 UBCON19
Hosted in Queenstown, the adventure capital of NZ, this was our second annual conference. The perfect opportunity for our global family of dealers, distributors, partners and VIPS (Investors, Government representatives, Defense Force representatives) to come together. It was a chance to learn about our latest products, as well as gain business tips and insights from the team at UBCO, and from each other. Check out the highlights.
OUR TEAM AND OUR HOME
We are now a global company with 18 staff in New Zealand, 4 in the US and 4 in Europe. The NZ team got so big this year we had to move head office. We are now based in the infamous "Mount" Mt Maunganui the home of NZ's most popular surf beach. With dedicated R&D space, a decent sized workshop and enough office space to host 50 people at our recent AGM the team is pretty comfy.
More to come in 2020…